Product Description
Fertilizer Grade Ammonium Nitrate Price
Ammonium nitrate is called ammonium nitrate at normal temperature. It is a colorless trapezoid or monoclinic crystal. It is soluble in water, methanol and ethanol. When dissolved in water, it absorbs a lot of heat and reduces temperature. It is one of the main nitrogen fertilizer varieties in the world. It accounts for about 3.5% of the total nitrogen fertilizer in China. The nitrate form is nitrate and belongs to nitrate nitrogen fertilizer. In fact, ammonium nitrate has both nitrate nitrogen and ammonium nitrogen, but its nature is closer to nitrate nitrogen fertilizer.
Ammonium nitrate is not a residue in soil. It can be absorbed by crops. It is a physiological neutral fertilizer. Ammonium nitrate is suitable for wide range of soil and crops, but most suitable for dry land and dry crops especially for tobacco, cotton, vegetable and other cash crops.
Ammonium nitrate is not suitable for base fertilizer. Because ammonium nitrate is applied to the soil, the dissociation of nitrate ions is easy to lose with water. At the same time, ammonium nitrate is not suitable for seed fertilizer. Because of its high nutrient content and strong moisture absorption, the contact with seeds will affect germination.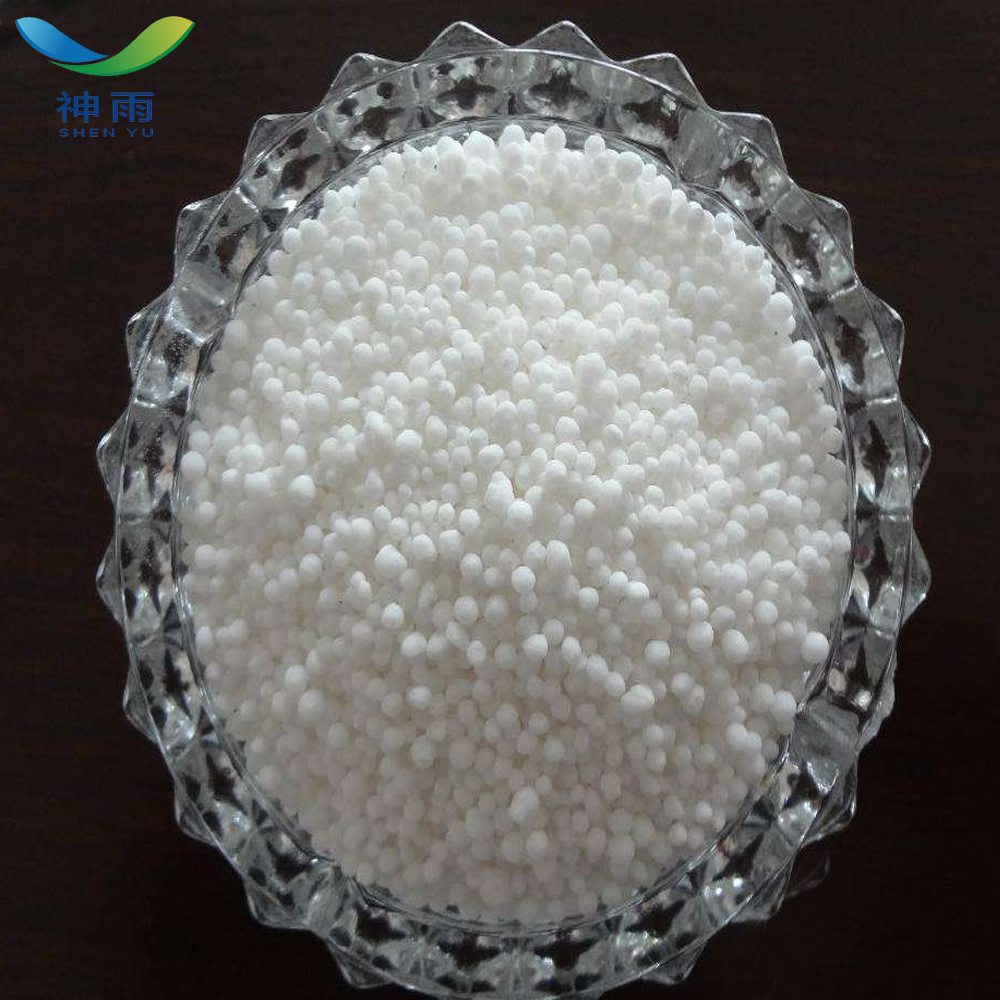 Feature:
High Purity
Low Price
Fast delivey
Good service
Ammonium nitrate Product details:
English Name: Ammonium nitrate
English synonyms: AMMONIUM NITRATE; AMMONIA NITRATE; NITRIC ACID AMMONIA; ammonium- (1) -nitrate; ammonium (I) nitrate.
CAS: 6484-52-2
Molecular formula: H4N2O3
Molecular weight: 80.04
EINECS: 229-347-8
Melting point: 169 degree C (lit.)
Boiling point: 210 C (lit.)
Density: 1.72
Flash point: 210 C
Storage conditions: Store at RT.
Solubility H2O: 1 M at 20 degree C, clear, colorless
Form: Solid
Color: White
PH value: 4.5-6.0 (25 C, 50mg/mL in H2O)
Water solubility: 190 g/100 mL (20) C
Ammonium nitrate Application:
1. mainly used as fertilizer and suitable for dryland crops
2. use chromatography analysis reagent, refrigerant, nitrogen oxide absorbent and oxidant.
3. used in the manufacture of industrial explosives, solid propellants and ammunition, it is the raw material for manufacturing nitrogen oxides, vitamin B and alkali free glass.
4. for the manufacture of granular ammonium nitrate explosives, and also for agricultural fertilizers.
5. for the basic construction of industrial mining and farmland
6. coal mine blasting
7. it is mainly used as fertilizer, and can also be used as explosives, insecticides and refrigerants.
Ammonium nitrate Attention:
[Ingestion]
If victim is conscious and alert, give 2-4 cupfuls of milk or water. Never give anything by mouth to an unconscious person. Get medical aid immediately.
[Inhalation]
Get medical aid immediately. Remove from exposure to fresh air immediately. If not breathing, give artificial respiration. If breathing is difficult, give oxygen.
[Skin]
Get medical aid immediately. Flush skin with plenty of soap and water for at least 15 minutes while removing contaminated clothing and shoes. Wash clothing before reuse.
[Eyes]
Flush eyes with plenty of water for at least 15 minutes, occasionally lifting the upper and lower eyelids. Get medical aid immediately.

Storage: Store in a tightly closed container. Do not store in glass. Store in a cool, dry area away from incompatible substances.
Package: 25kg/Bag
Other related items of our company:
1. Basic Organic Chemicals
2. Inorganic Chemicals
3. Pharmaceutical Intermediates
4. Daily Chemicals
5. Active Pharmaceutical Ingredients