Product Description
Guanidine Nitrate Price with CAS 506-93-4
Guanidine nitrate, also known as "ammonia urea nitrate", is a colorless leaf crystals from the water, moderately toxic, molecular formula: H2NC (NH) NH2HNO3, white granular, soluble in water and ethanol, slightly soluble in acetone, at high temperatures, decomposition and explosion. Melting point: between 214~216 degrees centigrade. In high fever, collision or contact with open flames, there is a danger of combustion and explosion. Mixed with sulfur, phosphorus and reducing agent, there is a risk of explosive mixture. Mixtures with nitro compounds, chlorates and strong acids are sensitive to vibration and friction and can cause explosions. Store in a cool place to prevent high temperature. Guanidine nitrate should be isolated from combustibles, organic compounds, nitro compounds, chlorate or acids. When loading and unloading should be lightly loaded and lightly unloaded, to reinforce the cushion to prevent impact and friction, if there is leakage should be removed immediately. Fire-fighting methods include sand, foam, carbon dioxide and fog water.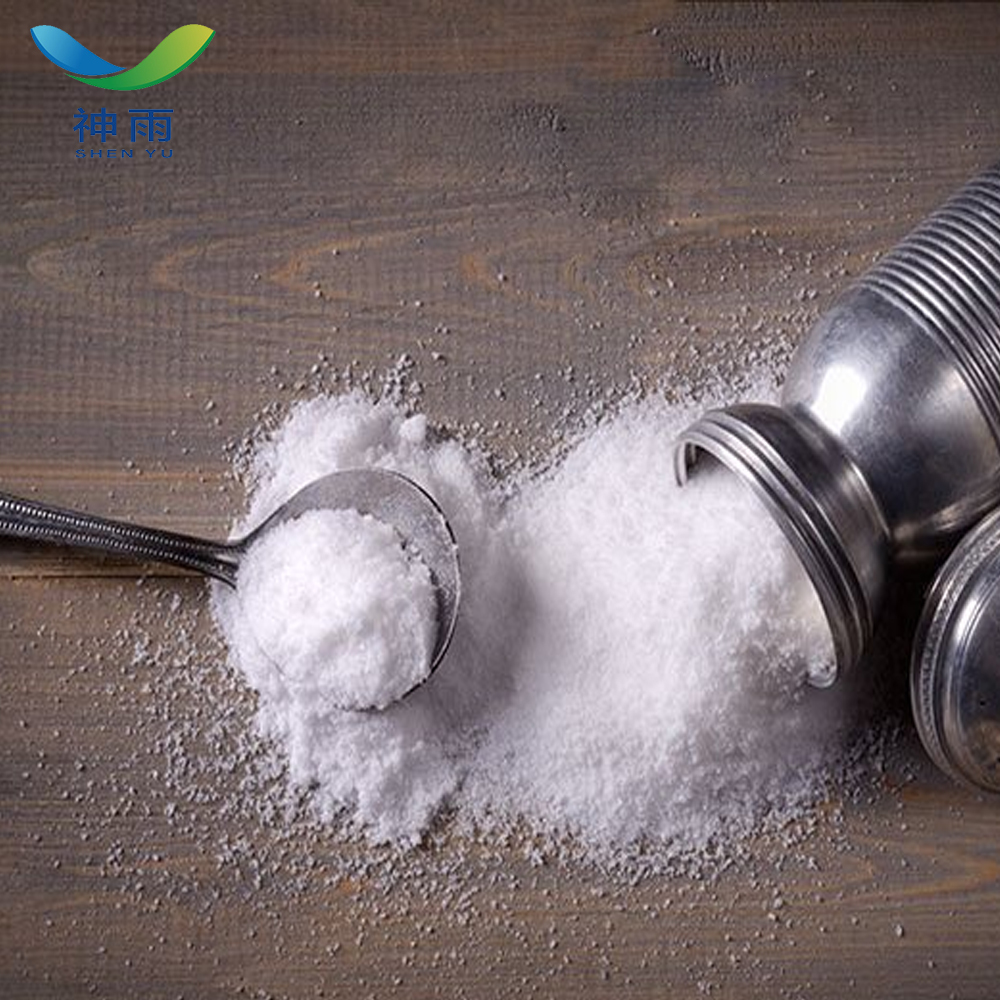 Feature:
High Purity
Low Price
Fast delivey
Good service
Guanidine nitrate Product details:
English Name: Guanidine nitrate
English synonyms: GUANIDINE NITRATE; GUANIDINIUM NITRATE; GUN; AMINOMETHANAMIDINE NITRATE; GUANIDINIUM NITRATE 98+%; GuanidineNitratePure; Guanidinnitrat; GUANIDINETRATE
CAS: 506-93-4
Molecular formula: CH6N4O3
Molecular weight: 122.08
EINECS: 208-060-1
Melting point 213-215 degree C (lit.)
Boiling point 227.45 degree C (rough estimate)
Density 1.44
Refractive index 1.4164 (estimate)
Storage conditions Store below +30 degree C.
Solubility water: soluble50mg/mL, clear to very slightly hazy, colorless
PH 4.9 (165g/l, H2O, 25 C)
Water solubility 130 g/L (20 C)

Guanidine nitrate Application:
It is used to test the preparation of guanidinium salts and explosives in complex acids, and also as disinfectants.

Guanidine nitrate Attention:
[Ingestion]
If victim is conscious and alert, give 2-4 cupfuls of milk or water. Never give anything by mouth to an unconscious person. Get medical aid immediately.
[Inhalation]
Get medical aid immediately. Remove from exposure to fresh air immediately. If not breathing, give artificial respiration. If breathing is difficult, give oxygen.
[Skin]
Get medical aid immediately. Flush skin with plenty of soap and water for at least 15 minutes while removing contaminated clothing and shoes. Wash clothing before reuse.
[Eyes]
Flush eyes with plenty of water for at least 15 minutes, occasionally lifting the upper and lower eyelids. Get medical aid immediately.

Storage: Store in a tightly closed container. Do not store in glass. Store in a cool, dry area away from incompatible substances.
Package: 25kg/Bag
Other related items of our company:
1. Basic Organic Chemicals
2. Inorganic Chemicals
3. Pharmaceutical Intermediates
4. Daily Chemicals
5. Active Pharmaceutical Ingredients