Product Description
High Purity Aluminum nitrate with CAS No. 13473-90-0
Product Overview
Aluminum nitrate, white transparent crystal. Deliquescent. Soluble in water and ethanol, slightly soluble in acetone, almost insoluble in ethyl acetate and pyridine. The aqueous solution is acidic. Melting point is 73 ° C (decomposition at 135 ° C). It is oxidizing. Rubbing or impacting with organic matter can cause burning. The median lethal dose (rat, oral) was 4.28 G/kG. Irritating. The relative density of aluminum nitrate is 1.72, the molecular weight is 375.13. At 73.5 °C, it will lose one molecule of water and become octahydrate. When heated to 115 ° C, it becomes hexahydrate. When it is 150 ° C, it decomposes into alumina, and the refractive index is 1.54. Decomposes at 150°C. Method of obtain, aluminum or aluminum hydroxide is dissolved in nitric acid having a relative density of 1.42, and concentrate the solution, it will be obtained after cooling. Anhydrous white to pale yellow crystals. Easy to solve. The relative molecular mass is 213.00. Unstable. Can sublimate. Commercially available products are nonahydrate, and nonahydrate is a colorless orthorhombic crystal. Deliquescent, the most stable form of aluminum nitrate.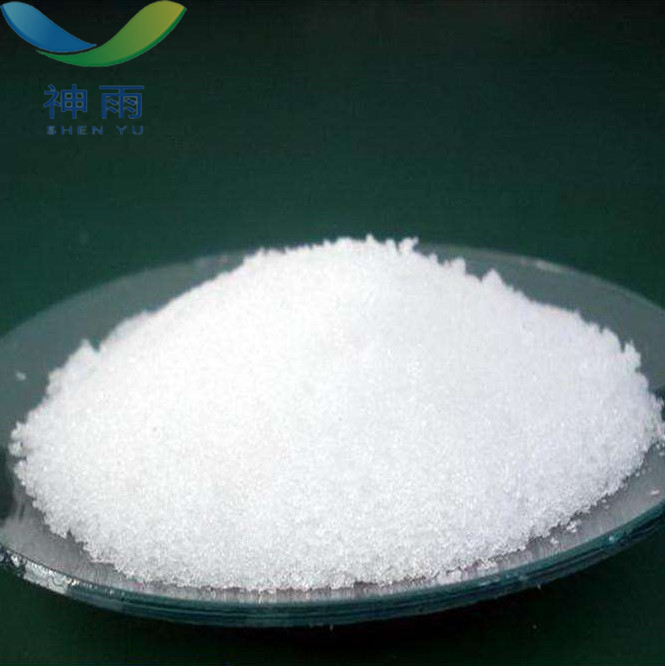 Physical Properties
CAS No: 13473-90-0
Molecular formula: AlN3O9
Molecular weight: 213
EINECS number: 236-751-8

Application
Used as raw material for preparing alumina catalyst carrier, raw material of organoaluminum salt, leather enamel preparation, silk mordant, antiperspirant, corrosion inhibitor, uranium extractant, organic synthesis nitrating agent.
Used as a salting-out agent in the nuclear industry.

Other related items of our company:
1. Basic Organic Chemicals
2. Inorganic Chemicals
3. Pharmaceutical Intermediates
4. Daily Chemicals
5. Active Pharmaceutical Ingredients