Product Description
High Purity Silver Nitrate with CAS No. 7761-88-8
Product Overview
Silver nitrate is the most important compound of silver. It is a colorless transparent crystal or white crystalline powder at room temperature. It is odorless, bitter and metallic. Soluble in water, very soluble in ammonia, forming silver ammonia complex ions [Ag(NH3)2]+. It is gradually decomposed by strong heat or direct sunlight, so AgNO3 must be stored in a brown glass bottle whether it is solid or aqueous. The solid or its aqueous solution is oxidizing, and many organic substances can reduce it to black silver powder at room temperature. When it encounters a protein, it precipitates and has a destructive effect on organic tissues. Silver nitrate is a raw material for the preparation of silver mirrors. It is widely used in the manufacture of silver halides for photosensitive materials. It is also an important analytical reagent for the analysis of Cl-, Br-, I-, CN-, SCN-plasma. After adding ammonia water, the solution can also test many organic reducing agents, such as aldehydes, sugars and certain acids, which are inorganic silver salts, which dissociate silver ions in solution and have bactericidal, antiseptic, corrosion and astringent effects. The dilute solution has antibacterial and astringent effects, and the concentrated solution has a corrosive effect. Used as a disinfectant and corrosive agent in medicine, 10% silver nitrate solution can also corrode oral ulcer surface, polyps and granulation tissue and necrotic tissue for necrotic gingivitis and purulent periodontal pocket inner wall. Recent studies have shown that the air containing highly toxic AsH3 is passed through a 5% silver nitrate solution and the gas is completely free. It is also an important substance for purifying the air. AgNO3 can be obtained by dissolving silver in dilute nitric acid and evaporating and crystallizing.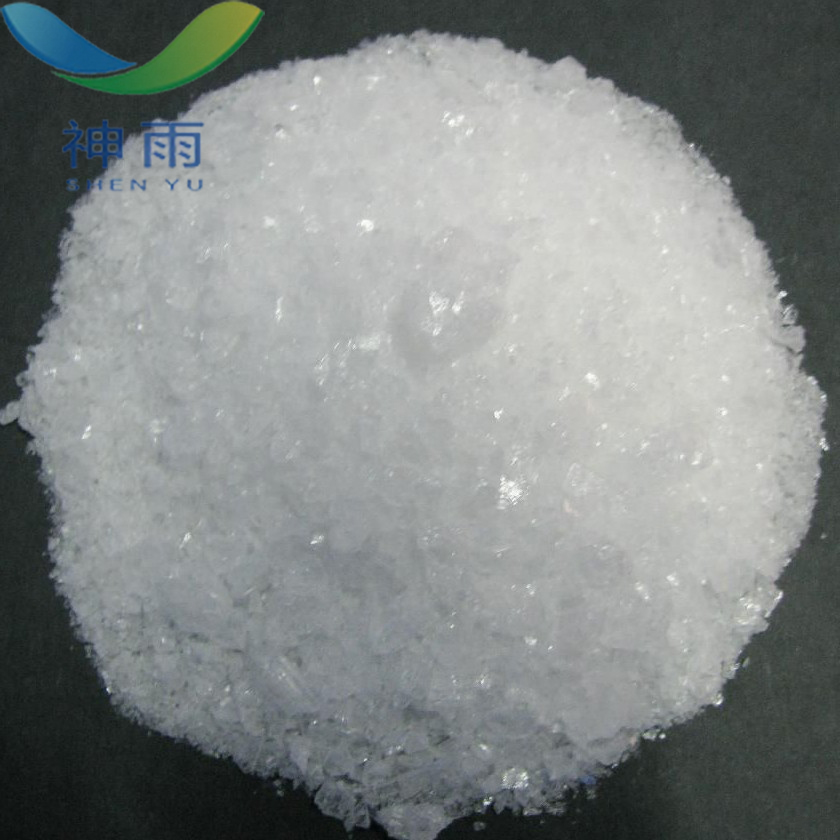 Physical Properties
CAS No.: 7761-88-8
Molecular formula: AgNO3
Molecular weight: 169.87
EINECS number: 231-853-9
Melting point 212 °C (dec.) (lit.)
Boiling point 444 ° C
Density 4.35 g/mL at 25 °C (lit.)
Vapor density 5.8 (vs air)
Flash point 40 °C
Storage conditions 2-8 ° C
Solubility H2O: soluble
Form Solid
Color White
PH value 5.4-6.4 (100g/l, H2O, 20°C)
Water solubility 219 g / 100 mL (20 oC)
Sensitivity Light Sensitive

Application
Used as silver salt raw materials, photosensitive materials, preservatives, catalysts, also used in silver plating, mirror making and other industries
Used as an analytical reagent
Used in the manufacture of photographic emulsion photographic materials such as film, X-ray film and photographic film. The electronics industry is used to make conductive adhesives, gas scavengers, and silver plating of electronic components. Silver-plated materials for the manufacture of mirrors and thermos, silver-plated uniforms and gloves for live working, and silver for other crafts. The battery industry is used to produce silver-zinc batteries, which are used as sterilization and corrosive agents in medicine. The Japanese chemical industry is used to make hair shampoo. Also used in the manufacture of other silver salts and catalysts.
For cyanide-free silver plating, such as silver thiosulfate silver plating, silver plating silver plating, ammonium iminodisulfonate silver plating, sulfosalicylic acid silver plating, etc. as the main salt. It is a source of silver ions. The silver nitrate content has a certain influence on the conductivity, dispersibility and precipitation speed of the silver plating solution. The general dosage is 25 to 50 g/L.
Used in the manufacture of photographic film, mirror and thermos; for silver plating, printing, pharmaceutical and electronics industries; for analytical reagents such as determination of chlorides, bromides, iodides, cyanides and thiocyanates and determination of manganese Catalyst; preparation of silver salt
Used in the manufacture of photographic film, mirror and thermos, also used in the silver plating, printing, medical and electronics industries. Also used for analytical reagents and preparation of silver salts.
Other related items of our company:
1. Basic Organic Chemicals
2. Inorganic Chemicals
3. Pharmaceutical Intermediates
4. Daily Chemicals
5. Active Pharmaceutical Ingredients