Product Description
Magnesium Nitrate With Cas 10377-60-3
Colorless crystal. It's hygroscopic. 330 ℃ decomposition. Easily soluble in water, soluble in ethanol and ammonia water, soluble in 0.8 parts of water, water solution is neutral. The relative density is 1.464. Melting point of about 95 ℃. It's oxidizing. Mixed with inflammable organic matter, it can be heated and burned, and it is in danger of fire and explosion. It's exciting.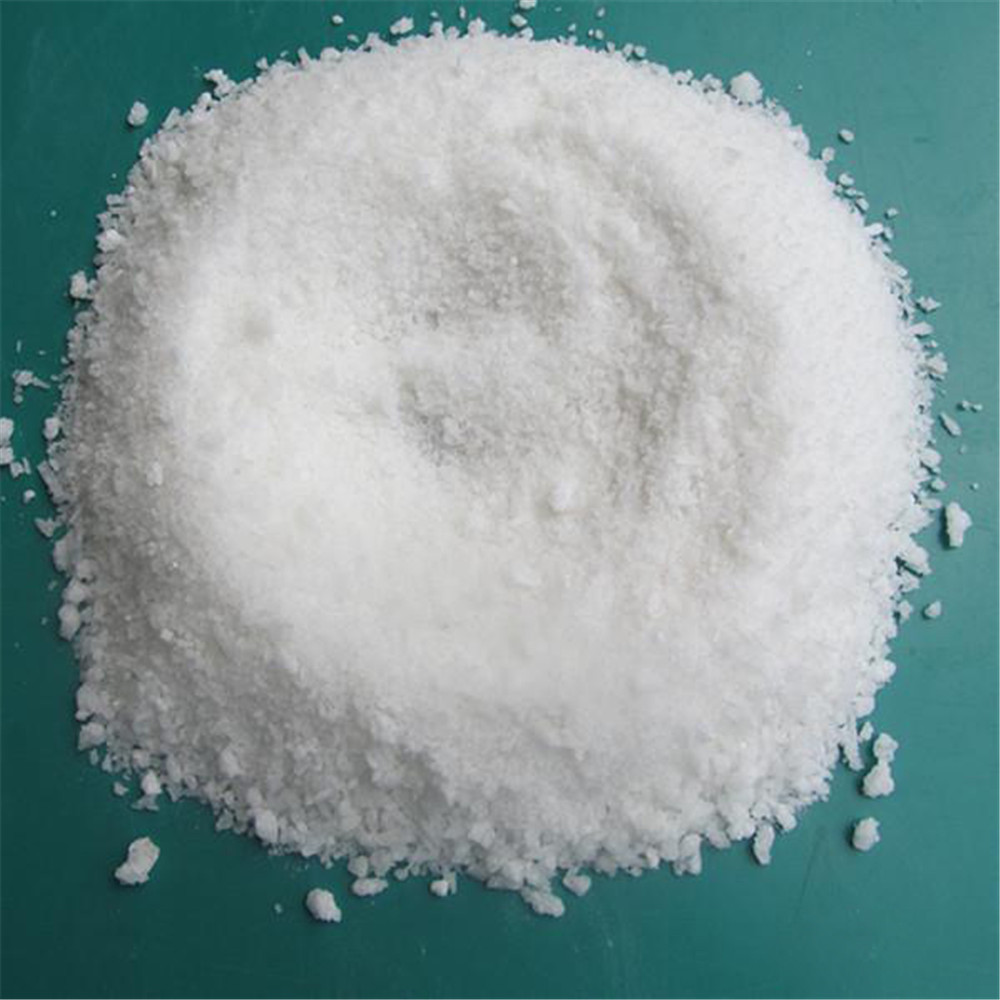 Analyze the reagent. Preparation of magnesium salt. The catalyst. Fireworks. Strong oxidizer.
Property
CAS:10377-60-3
MF:MgN2O6
MW:148.31
EINECS:231-104-6
Synonyms:MG-1000;RIEKE(R) MAGNESIUM;ASHING ACID;AQUANAL-PLUS MAGNESIUM;AQUANAL(R)-PLUS MAGNESIUM;MAGNESIUM AA/ICP CALIBRATION/CHECK STANDARD;MAGNESIUM AA SINGLE ELEMENT STANDARD;MAGNESIUM, AAS STANDARD SOLUTION
Melting point:648 °C(lit.)
Boiling point:1090 °C(lit.)
Density 0.889 g/mL at 25 °C
vapor pressure 1 mm Hg ( 621 °C)
RTECS OM3756000
Flash point:−26 °F
solubility H2O: soluble
form turnings
Water Solubility Freely soluble in water. Moderately soluble in ethanol and ammonia.
Other related items of our company:
1. Basic Organic Chemicals
2. Inorganic Chemicals
3. Pharmaceutical Intermediates
4. Daily Chemicals
5. Active Pharmaceutical Ingredients