Product Description
Supply Nickel Nitrate Price For Export
Nickel nitrate, molecular formula Ni (NO3) 2 and molecular weight is 182.7032.
Green monoclinic crystallization, moisture absorption. It is slightly weathered in dry air. Soluble in 0.4 parts of water, soluble in ethanol, its aqueous solution is acidic, pH is about 4. The relative density is 2.050 (water =1). The melting point is 56.7 C, and the boiling point is 137. Oxidizing, friction or impact with organic matter can cause combustion or explosion. There is a possibility of carcinogenesis. Low toxicity, median lethal dose (rat, oral) 1620mg/kg. It is used for electroplating nickel chromium alloy, making other nickel salt and nickel catalyst, storage battery and metal surface treatment agent.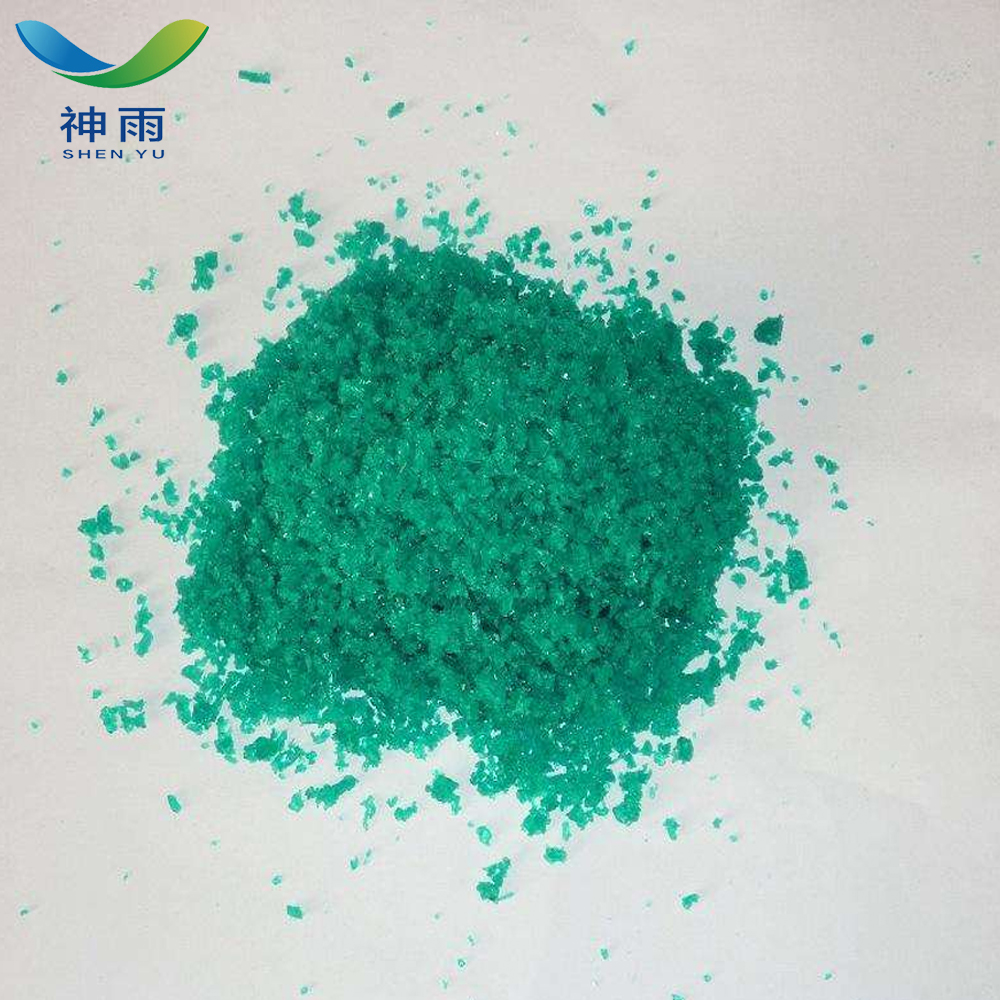 Feature:
High Purity
Low Price
Fast delivey
Good service
Nickel Nitrate Details:
English Name: NICKEL NITRATE
English synonyms: Nickel ion chromatography standard solution Fluka; NICKEL ION CHROMATOGRAPHY STD SOL. FLUKA. Te, anhydrous
CAS: 13138-45-9
Molecular formula: N2NiO6
Molecular weight: 182.7
EINECS: 236-068-5
Form: Liquid
Color: Green
Nickel Nitrate Application:
Used in electroplating, ceramics, nickel salt manufacture and as catalyst.
Nickel Nitrate Attention:
[skin contact]
Remove the contaminated clothes and rinse with the flowing water.
[eye contact]
Lift eyelids and rinse with flowing or normal saline. Go to a doctor.
[inhalation]
Out of the scene to the fresh air.
[feed]
Drink plenty of warm water and urge vomiting. Go to a doctor.
Storage: Keep from contact with oxidizing materials. Store in a cool, dry, well-ventilated area away from incompatible substances.
Package: 25kg/Bag
Other related items of our company:
1. Basic Organic Chemicals
2. Inorganic Chemicals
3. Pharmaceutical Intermediates
4. Daily Chemicals
5. Active Pharmaceutical Ingredients