Product Description
80% Purity Hydrazine Hydrate
Product description:
This product Hydrazine hydrate is a colorless, fuming and basic solution with a peculiar bad smell,
soluble in water and alcohol, insoluble in chloroform and ethyl ether, flammable and corroding glass,
rubber and leather, its severe toxicity accumulates and harms blood and nerves.
Hydrazine hydrate is an inorganic chemical compound with the formula N2H4. It is a colourless flammable liquid with
an ammonia-like odor and is derived from the same industrial chemistry processes that manufacture ammonia.
However, hydrazine hydrate has physical properties that are closer to those of water.
Hydrazine hydrate is highly toxic and dangerously unstable, and is usually handled while in solution for safety reasons.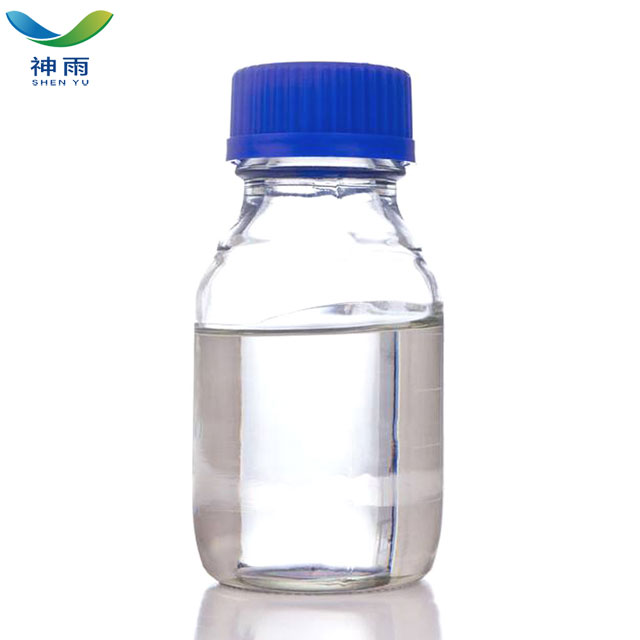 Hydrazine hydrate main advantage
1) We can provide costomers with "one-stop"packaging service,from research,development,production,export and so on
2) Powerful R&D strength let our technology in a leading level,forever,in turn,to provide customers with better service .
3) We have ISO&SGS certificate which let the customers more satisfied and rest assured.
4) More than 19 years of export experience,we can provide customers with more professional service.
5)Mix and different products in ONE PCL,increase the working efficiency for customers.
6)Headquartered in Shanghai, Shanghai is one of the world's largest port, convenient for the customes provide logistics services.
7) Alibaba gold members with high credit guarantee.

Product details:
hydrazine hydrate
CAS No:10217-52-4;7803-57-8
EINECS No:206-114-9
Molecular formula: H5N2O
Molecular weight: 49.053
Hydrazine hydrate Application:
This product hydrazine hydrate is a reductive agent used as materials of medicine, pesticides, dyestuff, blowing agent,
and photographic developer.
Hydrazine hydrate storing and Packing:
In plastic drums with 200kg net each.
Other related items of our company:
1. Basic Organic Chemicals
2. Inorganic Chemicals
3. Pharmaceutical Intermediates
4. Daily Chemicals
5. Active Pharmaceutical Ingredients