Product Description
Top Grade Paraformaldehyde With CAS 30525-89-4
Product description:
Polyoxymethylene is a white amorphous powder. There is a smell of formaldehyde. A linear polymer of formaldehyde. There is no fixed melting point, and heating is decomposed. The melting point is 120~170 degrees centigrade. It is easy to dissolve in hot water and release formaldehyde, soluble in cold water, soluble in caustic alkali and alkali metal carbonate solution, insoluble in alcohol and ether, and its high polymer is insoluble in water. Formaldehyde like reactions can occur, such as chloromethylation and acetal formation with alcohols. Polyoxymethylene is used for synthetic resins, adhesives, pharmaceuticals, fungicides, insecticides, disinfectants, etc. We are a leading professional supplier for this item for 5 years. Any interetsed please feel free to contact us. It is really our honor to service for you.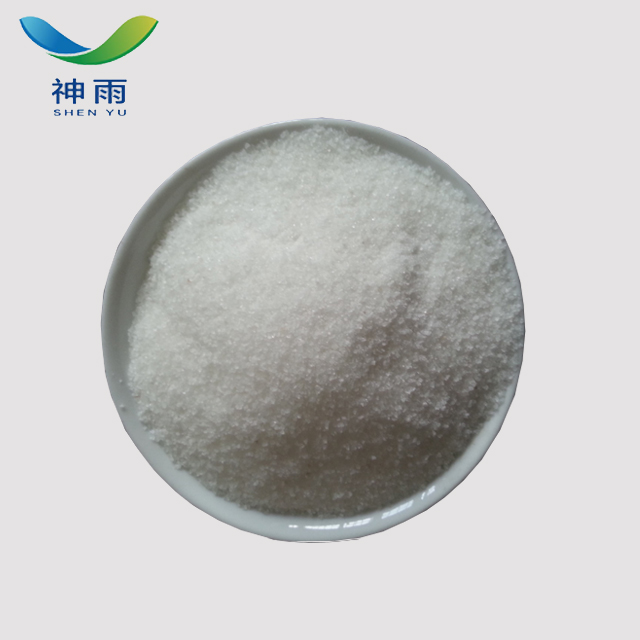 Feature:
High Purity
Low Price
Fast delivey
Good service
Product details:
English Name: Paraformaldehyde
English synonyms: FORMALDEHYDE RESIN; ACETAL RESIN; PARAFORM; PARAFORMALDEHYDE; P-FORMALDEHYDE; POLYACETAL; POLYACETAL RESIN; POLYOXYMETHYLENE
CAS: 30525-89-4
Molecular formula: C3H6O3X2
Molecular weight: 90.08
EINECS: 200-001-8
Melting point: 175 C
Density: 0.88 g/mL at 25 degree C (lit.)
Vapor density: 1.03 (vs air)
Vapor pressure: <1.45 mm Hg (25 degree C)
Flash point: 158 F
Storage condition: 2-8 degree C
Solubility chlorophenol above 70 degree C: soluble
Form: prilled
Color: White to off-white
PH: 5.5 (H2O, 20 C) (saturated solution)
Explosion limit value (explosive limit) 7-73% (V)
Water solubility: sparingly soluble
Paraformaldehyde Application:
Paraformaldehyde is solid formaldehyde with high formaldehyde content, which is solid granular and easy to store and transport. At a higher temperature, it can become formaldehyde vapor, which is easy to replace high concentration formaldehyde to participate in various reactions. It is beneficial to chemical synthesis and other industrial applications in chemical and pharmaceutical industries, especially in the synthesis of raw materials which require the use of anhydrous formaldehyde. There are mainly the following aspects (1) pesticides: synthesis of acetochlor, Butachlor and glyphosate; (2) paint: synthesis of high-grade automobile paint; (3) resin: synthetic urea formaldehyde resin, phenolic resin, polyacetal resin, melamine resin, ion exchange resin and various adhesives; (4) paper: synthetic paper enhancer; 5) casting: Foundry film removing agent and synthetic casting adhesive; (6) aquaculture: fumigating disinfectant. (7) organic raw materials: for the preparation of pentaerythritol, three hydroxymethyl propane, glycerin, acrylic acid, methyl acrylate, methacrylic acid, N - hydroxymethyl acrylamide, alkyl phenol, methyl vinyl ketone, etc. (8) other: medicine and disinfection.
Paraformaldehyde Attention:
[precautions for operation]
Closed operation, local exhaust. Operators must undergo special training and strictly abide by the rules of operation. It is suggested that the operator wear a dust mask (full cover), wear rubber protective clothing, and wear rubber gloves. Keep away from fire and heat sources. Smoking is strictly prohibited in the workplace. The use of explosion-proof ventilation systems and equipment. Avoid producing dust. Avoid contact with oxidizing agents, reducing agents, acids and alkaloids. Light handling and unloading should be carried out to prevent packing and container damage. Equipped with corresponding varieties and quantities of fire fighting equipment and leakage emergency handling equipment. The empty container may remain harmful.
[storage notice]
Store in a cool, ventilated storeroom. Stay away from fire and heat. The temperature of the reservoir is not more than 32 degrees, and the relative humidity is not more than 80%. It should be stored separately with oxidants, reducing agents, acids and alkaloids. The use of explosion-proof lighting, ventilation facilities. It is forbidden to use mechanical equipment and tools that are easy to generate sparks. The storage area should be equipped with appropriate material collection and leakage.

Storage: The storeroom is ventilated and dried at low temperature; stored separately with oxidizing agent
Package: 25kg/Bag
Transport: Warehouse ventilation low temperature drying, separate from food raw materials storage and transportation
Other related items of our company:
1. Basic Organic Chemicals
2. Inorganic Chemicals
3. Pharmaceutical Intermediates
4. Daily Chemicals
5. Active Pharmaceutical Ingredients