Product Description
Food Grade Glucose with CAS No. 50-99-7
Product Overview
Glucose (chemical formula C6H12O6) is the most widely distributed and most important monosaccharide in nature, and it is a polyhydroxyaldehyde. Pure glucose is a colorless crystal, sweet but not as sweet as sucrose (usually can not taste sweet), soluble in water, slightly soluble in ethanol, insoluble in ether. The natural glucose solution rotates to the right, so it belongs to "dextrose". Glucose has an important position in the biological field and is the energy source of living cells and the intermediate product of metabolism, that is, the main energy-supplying substance of organisms. Plants produce glucose through photosynthesis. It is widely used in pharmaceutical, chemical, food, microbial fermentation and other industries.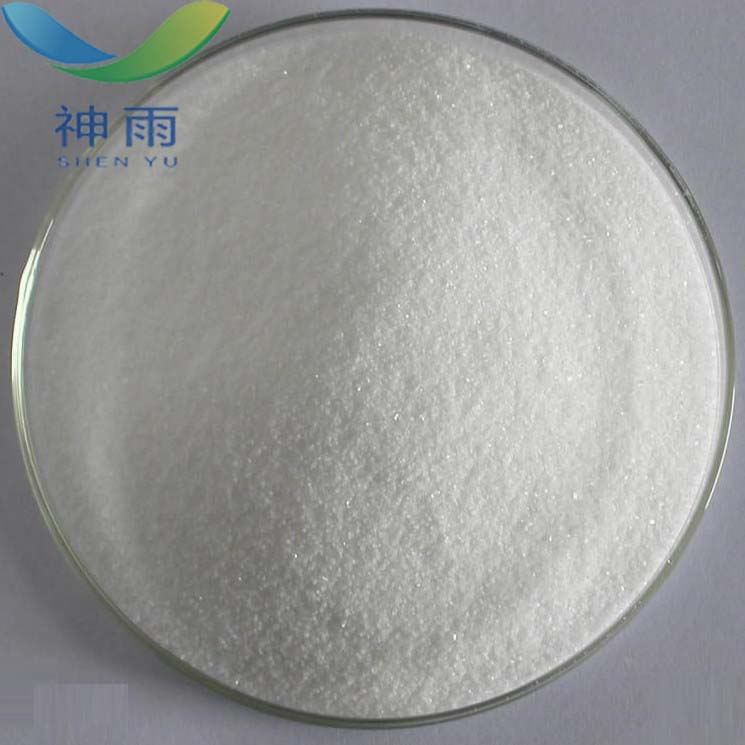 Physical Properties
CAS No. : 50-99-7
MF: C6H12O6
MW: 180.16
EINECS: 207-757-8
Melting Point: 150-152 °C(lit.)
Specific Rotation: 52.75 º (c=10, H2O, NH4OH 25 ºC)
Refractive Index: 53 ° (C=10, H2O)
Storage: 2-8°C
Solubility: H2O: 1 M at 20 °C, clear, colorless
Form: Crystalline Powder
Color: White
PH: 5.0-7.0 (25℃, 1M in H2O)
Solubility in water: Soluble
Chemical Properties
Dextrose is purified, crystallized D-glucose anhydrous, or contains one molecule of crystal water. White odorless crystalline or granular powder. Sweet, sweetness is about 69% of sucrose. Soluble in water, easily soluble in boiling water, slightly soluble in ethanol. Natural products are widely present in various plant tissues, honey, and so on.
Application
1. In candy, cakes, beverages, cold foods, biscuits, baked foods, nourishing liquids, medicines, jams, jelly products, processed honey products, etc. it can be used in place of white sugar (sweetness is 60% to 70% of sugar), Improve the taste of products, improve product quality, reduce production costs, and increase the economic efficiency of enterprises.
2. High hygroscopicity of glucose, used in cakes, baked goods and other foods to keep the product soft, long shelf life, increase food taste.
3. Low freezing point of glucose, used in beverages,cold foods' production, the products produced have a cool and delicious taste.
Package
25KG/Bag, 50KG/Bag, 1000KG/Bag, or as your requirement.
Other related items of our company:
1. Basic Organic Chemicals
2. Inorganic Chemicals
3. Pharmaceutical Intermediates
4. Daily Chemicals
5. Active Pharmaceutical Ingredients