Product Description
98% Min Cuprous Oxide
Cuprous Oxide
Description:
Cuprous Oxide CAS No.:1317-39-1
Cuprous Oxide Formula: Cu2O
Cuprous Oxide MW: 143.09
Cuprous Oxide Characters: Red powder. Specific wt.: 6.00,m.p.: 12350C,b.p.: 18000C.
Cuprous Oxide Can be easily oxidized in humid air, soluble in acids and ammonia water, ammonium chloride, insoluble in water and alcohols.
Cuprous Oxide will be slowly oxidized into cupric oxide in humid air; stable in dry air; toxic.
Product Usage: It is used for ship bottom anti-fouling paint, bactericides, ceramic colorant, glass staining agent, and analytical reagent etc.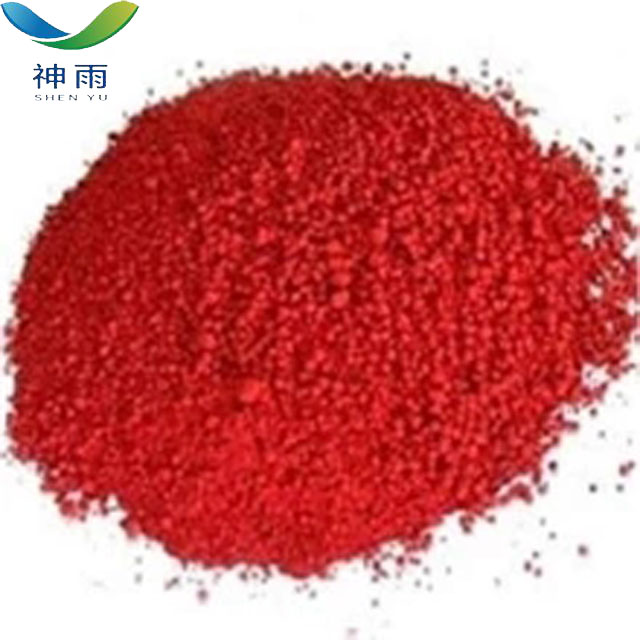 Cuprous Oxide Application:
1) Nano Cu2O powders can be used as antifouling agent for marine paints and which can help extend operating life of stain proof paint.
2) Cuprous Oxide could be auxiliary in photo catalytic degradation of organics.
3) Cuprous Oxide is deodorization and degerming additive in functional fiber.
4)Nano cuprous oxide stabilizing additive for anti-fouling paint.
5) Cuprous Oxide is coloring agent for glass and ceramic.
6) Catalyst as combustion improver additive in solid propellant and explosive.
7) Analytical reagent also the cuprous oxide nanopowders used..
8) Inflaming retarding and smoke suppressor additive for PVC.
For the more details of the cuprous oxide powder please contact me freely.
Cuprous Oxide powder Storage Conditions :
Nano Cu2O should be sealed in vacuum and stored in cool and dry room.
Cuprous Oxide should not be exposure to air. In addition, the product should be avoided under stress.
Cuprous oxide (Cu2O) is very unstable, during application or exposure to air, very small percentage of the material might be oxidized to Copper Oxide (CuO), or restore to Copper (Cu) - we use high purity metal copper for making Cu2O nanopowder
Therefore, containing little impurity phase (CuO or Cu) is quite normal and very difficult to remove it; However it generally does not affect any performance.

Company Information:
Cuprous Oxide
Shenyu energy (Shandong) development Co. LTD belongs to Shenyu Group Company.
We mainly engaged in chemical raw materials import and export, and have our own factory production of Butyldiglycol.
We have more than twenty years experience in chemical exports.
Stable prices, 95% of our company's products are for export. Our company is mainly through research and development, production,
sales and service as one of the trade and industry, to provide customers with the best service. We has been through the ISO9001:2015 quality certification,
and has a strict quality control system. We have stood in the field of chemistry to the front of the world, with high-quality personnel, advanced equipment
and perfect management mode.
We insist on the goal of "reliable quality, good service and high reputation of enterprise". Before ordering, we can provide test samples to ensure the quality of our products.
Why choose us
Cuprous Oxide
1. Supply sample.
2. Wholesale price.
3. Any question will be replied within 24 hours.
4. The packing can also be made according to the customers' requirement.
5. We can provide Commercial Invoice, Packing List, Bill of loading, COA, Health certificate and Origin certificate.
If your markets have any special requirements, just let us know.
6. Prompt delivery. We have good cooperation with many professional forwarders. We can send the products to you once you confirm the order.
7. We can accept various payment methods, L/C, T/T, D/A, D/P, O/A, Paypal, Western Union etc., and we have cooperate with Sinosure so many years.
Other related items of our company:
1. Basic Organic Chemicals
2. Inorganic Chemicals
3. Pharmaceutical Intermediates
4. Daily Chemicals
5. Active Pharmaceutical Ingredients