Product Description
Aluminum chlorohydrate price cas 1327-41-9
Product Description:
Polyaluminium chloride is an inorganic polymer.
With certain cementitious property, it can be used as fireproof coating,
ultrapure alumina products and fireproof concrete.
Polyaluminium chloride is a high-priced polyhydroxyl electrolyte,
which can be regarded as the intermediate product of the hydrolysis of AlCl3 into Al(OH)3.
The colloidal nucleus is positively charged and the hydrolysis is acidic.
The composition of this kind of product is a mixed system composed of various
water-bearing complexes in a certain proportion under certain conditions.
Its expression is [Al2(OH)n· cl6-n]m, where n= 1-5, m 10.
Due to the different preparation and properties, polyaluminium chloride
can also be called hydroxyl aluminum chloride, basic aluminum chloride, polyalumina, etc.
The main physical and chemical performance indexes are basicity degree,
pH value, Al2O3 content and relative density, etc.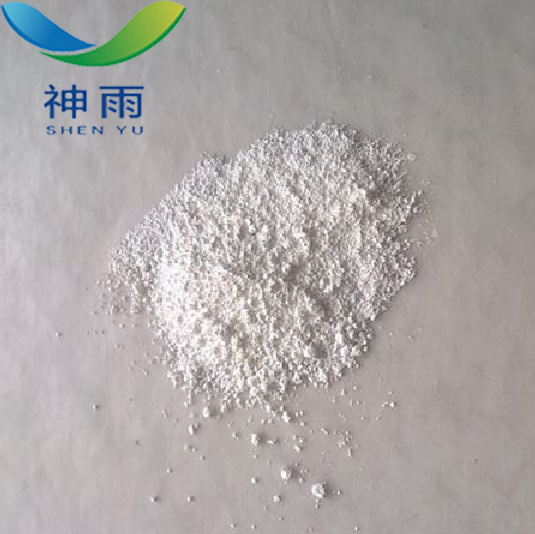 Polyaluminium chloride Details:
English name: Aluminum chlorohydrate
English synonyms: ALUMINUMCHLOROHYDRATE, USP;
ALUMINIUMCHLORHYDRATE;
Aluminiumhydroxychlorid8;
APP. 201;
Polyaluminium chloride, poly real aluminium chloride.
Aluminum hydroxychloride;
ANHYDROUS USP
CAS no. : 1327-41-9
Formula: AlClHO
Molecular weight: 79.44
EINECS no. : 215-477-2
Form: glassy solid
Water solubility: soluble H2O, forms slightly turbid colloidal solution [MER06]
Stable: Stable. Incompatible with many metals.
CAS DataBase Reference
Polyaluminium chloride Application:
1. Used for purification and treatment of drinking water and various industrial wastewater.
2. As flocculant, it is mainly used for special water quality treatment of purifying
drinking water and water supply, such as removing iron, fluorine, cadmium and radioactive pollution.
In addition to floating oil, etc.
Can also be used for industrial wastewater treatment, such as printing and dyeing wastewater.
In addition, it is also used in precision casting, medicine, paper making and leather making.
3. Polyaluminum can be used for sterilization, deodorization, decolorization,
fluorine removal, aluminum, chromium, phenol, oil removal, turbidity removal,
heavy metal salt removal, radioactive pollutants removal, and water purification has a wide range of USES.
4. Polyaluminium chloride is a flocculant, mainly used for purifying drinking water,
but also for special water quality treatment, iron removal, cadmium removal,
fluorine removal, radioactive pollution removal, oil removal and so on.
Also used for industrial wastewater treatment, such as printing and dyeing wastewater, etc.
in casting, papermaking, medicine, leather and other aspects are also widely used.
Our Company Information:
Polyaluminium chloride
Shenyu energy (Shandong) development Co. LTD belongs to Shenyu Group Company.
We mainly engaged in chemical raw materials import and export,
and have our own factory production of Butyldiglycol.
We have more than twenty years experience in chemical exports.
Stable prices, 95% of our company's products are for export.
Our company is mainly through research and development, production,
sales and service as one of the trade and industry, to provide customers with the best service.
We has been through the ISO9001:2015 quality certification,
and has a strict quality control system. We have stood in the field of chemistry to the front of the world,
with high-quality personnel, advanced equipment
and perfect management mode.
We insist on the goal of "reliable quality, good service and high reputation of enterprise".
Before ordering, we can provide test samples to ensure the quality of our products.
Why choose us:
Polyaluminium chloride
3. Any question will be replied within 24 hours.
4. The packing can also be made according to the customers' requirement.
5. We can provide Commercial Invoice, Packing List, Bill of loading, COA,
Health certificate and Origin certificate.
If your markets have any special requirements, just let us know.
6. Prompt delivery. We have good cooperation with many professional forwarders.
We can send the products to you once you confirm the order.
7. We can accept various payment methods, L/C, T/T, D/A, D/P, O/A, Paypal, Western Union etc.,
and we have cooperate with Sinosure so many years.
Other related items of our company:
1. Basic Organic Chemicals
2. Inorganic Chemicals
3. Pharmaceutical Intermediates
4. Daily Chemicals
5. Active Pharmaceutical Ingredients