Ammonium Dichromate with CAS 7789-09-5
Orange monoclinic crystal. Soluble in water and ethanol, not in acetone. Used for organic synthesis catalyst, mordant, developer, etc. It was prepared by reaction of sodium dichromate with ammonium chloride.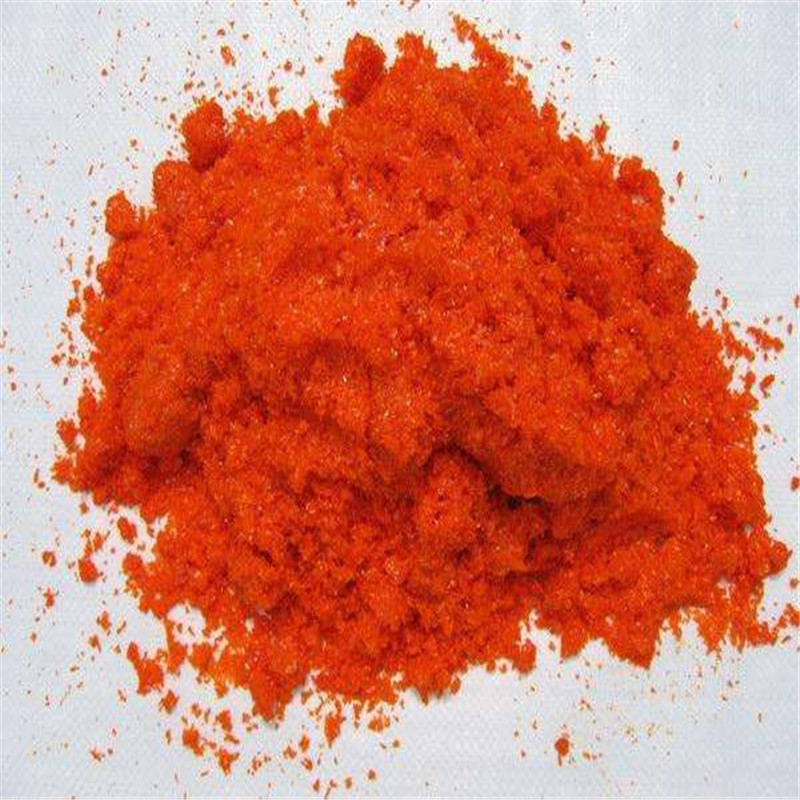 CAS:7789-09-5
MF:Cr2H8N2O7
MW:252.06
EINECS:232-143-1
Melting point:
170 °C (dec.)(lit.)
Density 2.150
vapor density 8.7 (vs air)
solubility H2O: 1 M at 20 °C, clear, colorless
form Solid
color Orange to red
Water Solubility 360 g/L (20 ºC)
Merck 14,515
Stability:
Stability Strong oxidizer - contact with flammable materials may cause fire. Reactions carried out in closed vessels may lead to explosion. Incompatible with organic materials, strong reducing agents.
Synonyms:
ammoniumdichromat ;Ammoniumdichromate(VI) ;bichromated`ammonium ;bichromated`ammonium(french) ;chromicacid(h2cr2o7),diammoniumsalt ;Chromicacid(H2Cr2O7)diammoniumsalt ;chromicacid[h2cr2o7],diammoniumsalt ;diammoniumdichromate
Other related items of our company:
1. Basic Organic Chemicals
2. Inorganic Chemicals
3. Pharmaceutical Intermediates
4. Daily Chemicals
5. Active Pharmaceutical Ingredients