Product Description
Battery Grade And Industrial Grade Lithium Hydroxide Price
Lithium perchlorate is an inorganic compound. It belongs to perchlorate. It is a white or colorless crystalline salt. It has high solubility and is easily dissolved in many solvents. Lithium perchlorate can be used as an oxygen source. It decomposes at about 400 degrees, producing lithium chloride and oxygen, which accounts for 60% of the quality. Lithium perchlorate is the most expensive and highly toxic perchlorate with the highest oxygen mass fraction and volume fraction outside of beryllium perchlorate. Because of its high oxygen content, it has been applied in the aerospace field.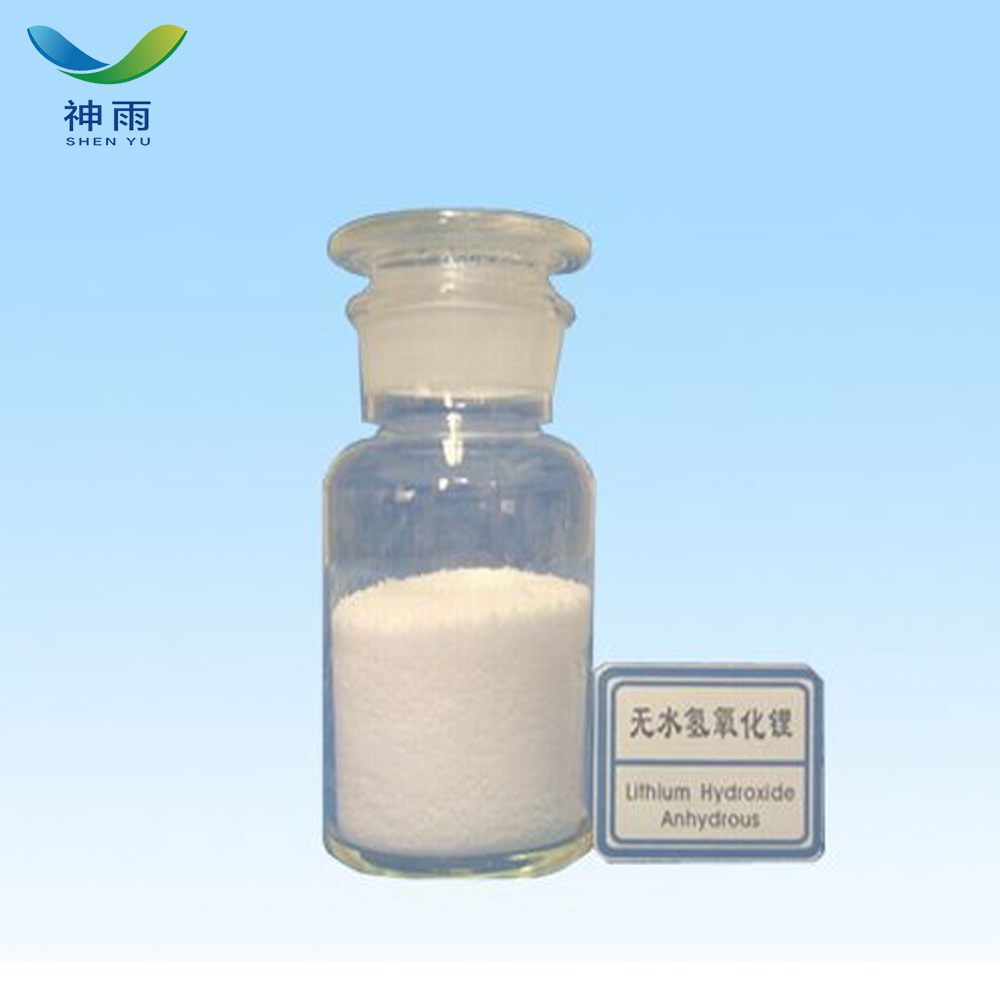 Feature:
High Purity
Low Price
Fast delivey
Good service
Lithium hydroxide Product details:
English Name: Lithium hydroxide
English synonyms: Lithium Hydroxide Anhydrous [for General Organic Chemistry]; "Lithium hydroxide, anhydrous/ 99%"; Lithium hydroxide, 99%. Reagent grade, >=98%
CAS: 1310-65-2
Molecular formula: HLiO
Molecular weight: 23.95
EINECS: 215-183-4
Melting point 462 C
Boiling point 925 C
Density 1.43
Storage conditions Store at R.T.
Solubility water: soluble71g/L at 20 degree C
Form Solid
Color White to light yellow
PH value 12 (50g/l, H2O, 50 C)
Water solubility 113 g/L (20 C)
Sensitivity Air Sensitive & Hygroscopic

Lithium hydroxide Application:
1. is mainly used as the raw material for the preparation of lithium compounds. It can also be used in metallurgy, petroleum, glass, ceramics and other industries.
2. for lithium salts and lithium base grease, alkaline storage battery electrolyte, LiBr cooler absorption liquid, etc.

Lithium hydroxide Attention:
[Ingestion]
If victim is conscious and alert, give 2-4 cupfuls of milk or water. Never give anything by mouth to an unconscious person. Get medical aid immediately.
[Inhalation]
Get medical aid immediately. Remove from exposure to fresh air immediately. If not breathing, give artificial respiration. If breathing is difficult, give oxygen.
[Skin]
Get medical aid immediately. Flush skin with plenty of soap and water for at least 15 minutes while removing contaminated clothing and shoes. Wash clothing before reuse.
[Eyes]
Flush eyes with plenty of water for at least 15 minutes, occasionally lifting the upper and lower eyelids. Get medical aid immediately.

Storage: Store in a tightly closed container. Do not store in glass. Store in a cool, dry area away from incompatible substances.
Package: 25kg/Bag
Other related items of our company:
1. Basic Organic Chemicals
2. Inorganic Chemicals
3. Pharmaceutical Intermediates
4. Daily Chemicals
5. Active Pharmaceutical Ingredients