Product Description
Best Selling Cobalt acetate with Best Price
Product Overview
Cobalt acetate has a molecular formula of C4H6CoO4 and a molecular weight of 177.02. It is a purple-red deliquescent crystal, has acetic acid smell, and it will form an anhydrate if heated to 140 ° C. It is soluble in water, ethanol, dilute acid and amyl acetate. Its relative density is 1.705, and the refractive index is 1.542. It will lose crystal water above 140 °C. The solubility in 100 g ethanol at 15 ° C is 1.49 g. Soluble in acetic acid and pyridine, insoluble in acetic anhydride, insoluble in acetone and benzene. It is toxic, carcinogenic, should be stored in a closed state. Inhalation and ingestion are harmful to the body. Inhalation can cause pharyngitis, followed by gastrointestinal irritation such as vomiting, abdominal cramps, rising body temperature, and weakness in the calf. Skin contact can cause allergic dermatitis and contact dermatitis.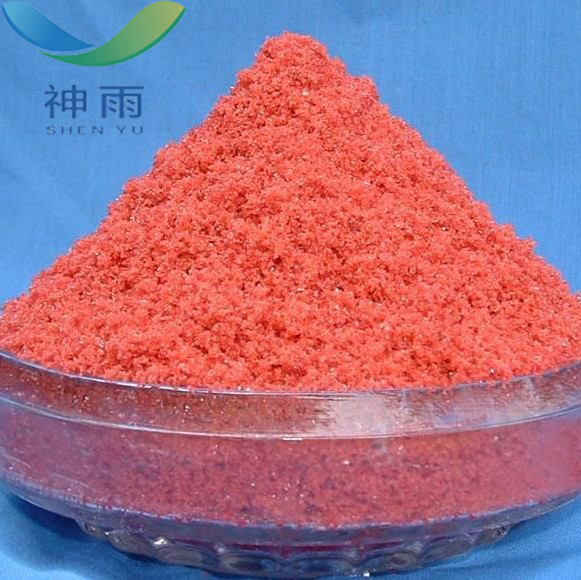 Physical Properties
CAS No.: 71-48-7
Molecular formula: C4H6CoO4
Molecular weight: 177.02
EINECS number: 200-755-8
Melting point 298 °C (dec.) (lit.)
Density 1.7043g/cm3
Form Powder
Color Pale pink to purple
Water solubility Soluble in waterSoluble in water, alcohol, dilute acids and pentyl acetate (tetrahydrate).

Application
Used as oxidant and paint drier, printing and dyeing mordant, FRP curing accelerator, etc.
Used as analytical reagents, catalysts, and ingredients for ceramic glazes
For production of desiccant of paints.


Other related items of our company:
1. Basic Organic Chemicals
2. Inorganic Chemicals
3. Pharmaceutical Intermediates
4. Daily Chemicals
5. Active Pharmaceutical Ingredients