Product Description
Chemical Raw Material Triethanolamine Description:
Triethanolamine is Tris (2-hydroxyethyl) amine
Triethanolamine can be regarded as a trihydroxyl substitution of triethylamine
Trethanolamine is similar to other amines
Triethanolamine has a weak alkalinity
Triethanolamine can react with inorganic or organic acids to form salts due to the existence of lone pairs of electrons in nitrogen atoms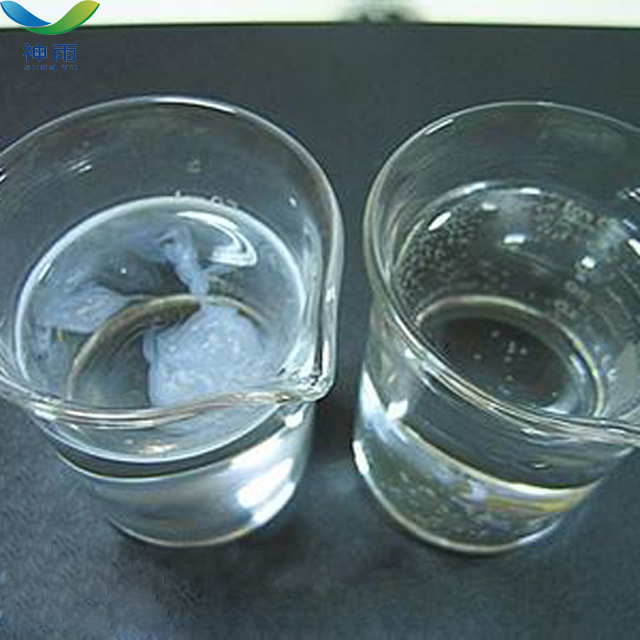 Triethanolamine Application:
Triethanolamine is used as emulsifier, moisturizer, thickener and PH balance agent in cosmetics (including skin washing, eye glue, moisturizing agent, shampoo, etc.).
Triethanolamine is used in cosmetics formulation to neutralize fatty acids to soap, and to neutralize sulfated fatty acids to form amines.
Triethanolamine is a common emulsifier in cream preparation.
Triethanolamine can also be used in natural rubber, vulcanization activator of synthetic rubber, polymerization activator of nitrile rubber, lubricating oil and anti-corrosion additive.
Triethanolmine can be used as emulsifiers for oils and waxes.
Triethanolamine can be used as a complexing reagent for aluminum ions in a solution, usually before titration with another chelate, such as EDTA
which can form a stable complex with most metal ions.
Triethanolamine is used to "mask" certain ions in a solution (not to be titrated).
Triethanolamine and its salt solution is used as engineering admixtures in (Cement Clinker) grinding process of cement clinker, early strength agent (0.1% of total mass)
Triethanolamine can not only prevent the agglomeration of powder particles and air cushion, but also improve the fluidity and filling density of cement.
Triethanolamine can also be used to reduce the power consumption of the pulverizer.
Triethanolamine is used as stationary solution for gas chromatography.
Triethanolamine is used as a high efficient chelating agent for various heavy metals.
Triethanolamine is used in textile industry is a good solvent, moisture absorbent.
Triethanolamine is the raw material of fabric softener.
As a purifying agent for industrial gases, triethanolamine is used to remove acid gases such as hydrogen sulfide and carbon dioxide in waste gas treatment.
Triethanolamine is included in the Chemical weapons Convention (CWC) because it can be used in the manufacture of nitrogen mustard gas.

Our Company Information:
Triethanolamine
Shenyu energy (Shandong) development Co. LTD belongs to Shenyu Group Company.
We mainly engaged in chemical raw materials import and export, and have our own factory production of Butyldiglycol.
We have more than twenty years experience in chemical exports.
Stable prices, 95% of our company's products are for export. Our company is mainly through research and development, production,
sales and service as one of the trade and industry, to provide customers with the best service. We has been through the ISO9001:2015 quality certification,
and has a strict quality control system. We have stood in the field of chemistry to the front of the world, with high-quality personnel, advanced equipment
and perfect management mode.
We insist on the goal of "reliable quality, good service and high reputation of enterprise". Before ordering, we can provide test samples to ensure the quality of our products.
Why choose us
Triethanolamine
1. Supply sample.
2. Wholesale price.
3. Any question will be replied within 24 hours.
4. The packing can also be made according to the customers' requirement.
5. We can provide Commercial Invoice, Packing List, Bill of loading, COA, Health certificate and Origin certificate.
If your markets have any special requirements, just let us know.
6. Prompt delivery. We have good cooperation with many professional forwarders. We can send the products to you once you confirm the order.
7. We can accept various payment methods, L/C, T/T, D/A, D/P, O/A, Paypal, Western Union etc., and we have cooperate with Sinosure so many years.
Other related items of our company:
1. Basic Organic Chemicals
2. Inorganic Chemicals
3. Pharmaceutical Intermediates
4. Daily Chemicals
5. Active Pharmaceutical Ingredients