Product Description
Electronic Grade Strontium Carbonate
Stronium Carbonate Description:
Strontium Carbonate Brief Description
1. Strontium Carbonate CAS No.: 1633-05-2; MF: SrCO3; E No.: 216-643-7
2. Strontium Carbonate Grade: Industrial Grade; Electron Grade
3. Strontium Carbonate Appearance: White powder, flavorless and scentless
4. Package: in 25/1000kg net PP bags with pe inner or as requested
5. Shelf life: 2 Years
6. Competitive price with high quality
7. Conforms to ISO9001,ISO14001,OHSAS18001
8. Purity: 99.5%min
Strontium Carbonate Details
Strontium carbonate is a white, odorless, tasteless powder.
Being a carbonate, it is a weak base and therefore is reactive with acids.
It is otherwise stable and safe to work with. It is practically insoluble in water (1 part in 100,000).
The solubility is increased significantly if the water is saturated with carbon dioxide, to 1 part in 1,000.
It is soluble in dilute acids.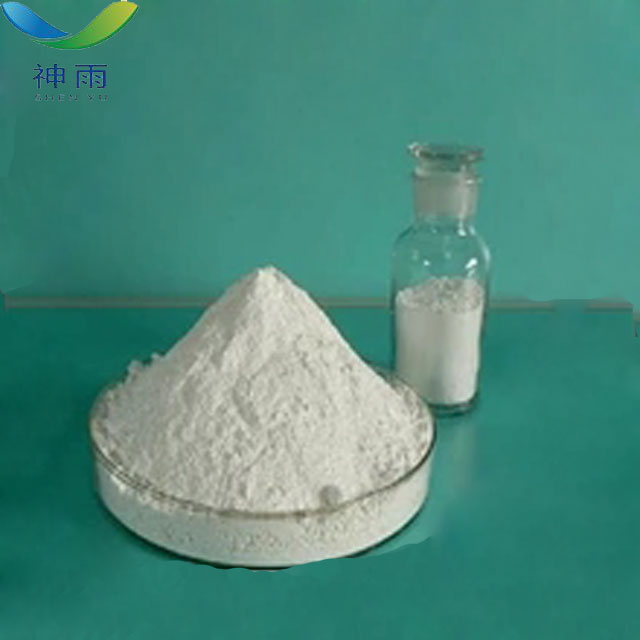 Strontium Carbonate Application:
Chemical Industry:
Strontium carbonate is a key ingredient in glazes and used extensively in the ceramics industry.
It adds durability and hardness to a glaze and reduces crazing.
Coating a substance with strontium carbonate makes it resistant to corrosion, chemicals and the effects of excessive heat. Strontium carbonate-based paints are applied on ships and aircraft fuselages to prevent corrosion.
Pyrotechnics:
Strontium carbonate is used extensively in pyrotechnics.
Strontium salts burn with a bright red flame and is commonly used as a colorant to impart a bright red flame to fireworks.
It is able to effectively neutralize acids in chlorate based firework compositions (which may otherwise ignite spontaneously if trace amounts of an acid are present). Strontium carbonate based pyrotechnics devices are used in both nonmilitary and military applications. Nonmilitary applications include fireworks and warning devices. Military applications that contain strontium carbonate include marine distress signals, military flares and tracer ammunition.


Electronic :
According to the book "Shreve's Chemical Process Industries," strontium carbonate is used as a screening agent in the plate glass of television picture tubes. Strontium carbonate is used to make strontium ferrite (Sr4Fe4O11). Strontium ferrite magnets are brittle, thick and strong. According to "Industrial Minerals & Rocks: Commodities, Markets, and Uses," strontium ferrite magnets have high chemical and thermal reactivity, high coercive force and are inert chemically. They are not affected by high temperatures and do not react with chemical solvents. They are resistant to corrosion and can operate optimally between minus 40 Celsius to plus 250 Celsius. Strontium ferrite magnets are used in crafts, toys, loudspeakers, magnetic therapy, novelties, magnetic couplings, holding-magnet systems and electrical motors.

Industrial:
Strontium carbonate is added to molten aluminum to improve its castability and machinability. Strontium carbonate based aluminum is better suitable to make casting items. Cast aluminum is replacing steel in the automotive industry. According to "Industrial Minerals & Rocks: Commodities, Markets, and Uses," strontium carbonate based cast aluminum improves the fuel efficiency of a vehicle and reduces its weight.
Our Company Information:
Strontium Carbonate
Shenyu energy (Shandong) development Co. LTD belongs to Shenyu Group Company.
We mainly engaged in chemical raw materials import and export, and have our own factory production of Butyldiglycol.
We have more than twenty years experience in chemical exports.
Stable prices, 95% of our company's products are for export. Our company is mainly through research and development, production,
sales and service as one of the trade and industry, to provide customers with the best service. We has been through the ISO9001:2015 quality certification,
and has a strict quality control system. We have stood in the field of chemistry to the front of the world, with high-quality personnel, advanced equipment
and perfect management mode.
We insist on the goal of "reliable quality, good service and high reputation of enterprise". Before ordering, we can provide test samples to ensure the quality of our products.
Why choose us
Strontium Carbonate
1. Supply sample.
2. Wholesale price.
3. Any question will be replied within 24 hours.
4. The packing can also be made according to the customers' requirement.
5. We can provide Commercial Invoice, Packing List, Bill of loading, COA, Health certificate and Origin certificate.
If your markets have any special requirements, just let us know.
6. Prompt delivery. We have good cooperation with many professional forwarders. We can send the products to you once you confirm the order.
7. We can accept various payment methods, L/C, T/T, D/A, D/P, O/A, Paypal, Western Union etc., and we have cooperate with Sinosure so many years.
Other related items of our company:
1. Basic Organic Chemicals
2. Inorganic Chemicals
3. Pharmaceutical Intermediates
4. Daily Chemicals
5. Active Pharmaceutical Ingredients