Product Description
Fine Chemicals Diethylene Glycol Description:
Diethylene glycol (DEG) is an organic compound with the formula (HOCH2CH2)2O.Diethylene Glycol is a colorless, practically
odorless, poisonous, and hygroscopic liquid with a sweetish taste. Diethylenen Glycol is miscible in water, alcohol, ether, acetone,
and ethylene glycol.Diethylene glycol is a widely used solvent. polyurethanes, and plasticizers.DEG is used as a building block in organic
synthesis, e.g. of morpholine and 1,4-dioxane. It is a solvent for nitrocellulose, resins, dyes, oils, and other organic compounds.
It is a humectant for tobacco, cork, printing ink, and glue. It is also a component in brake fluid, lubricants, wallpaper strippers,
artificial fog and haze solutions, and heating/cooking fuel. In personal care products (e.g. skin cream and lotions, deodorants),
DEG is often replaced by selected diethylene glycol ethers. A dilute solution of diethylene glycol can also be used as a cryoprotectant.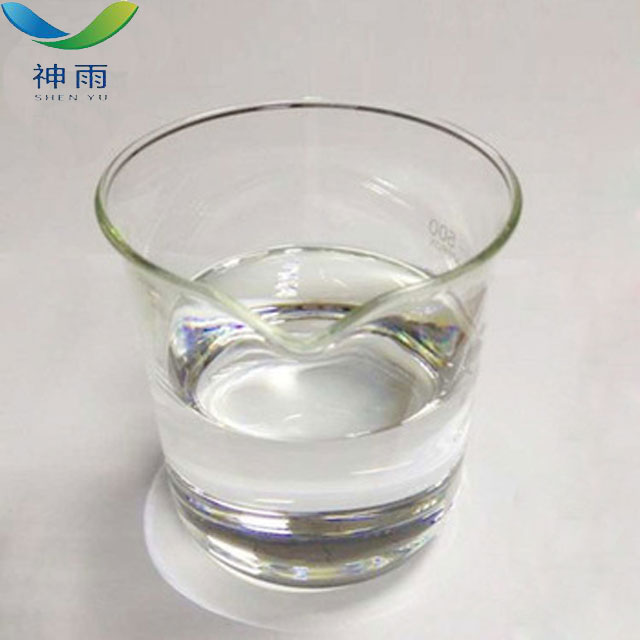 Diethylene Glycol application:
1). Diethylene Glycol is mainly used as solvent,such as the solvent of nitrocellulose,rubber,resin,grease,paint,medicine,etc.Also can be used as
resin plasticizer,tobacco anti-drying agent,fiber lubriant and gas desiccant,etc.
2). Diethylene Glycol is mainly used for gas dehydrant and aromatics extraction solvent.Also used for cellulose nitrate,resin,such as grease,printing
ink solvent,textile softener,finishing agent,and coumaric ketone and indene extracted from coal tar, etc.
3). Diethylene Glycol is used for the preparation of plasticizer,also used as extracting agent,desiccant,heat preservation agent,softening agent and
solvent,etc.A shrinkage of diethylene glycol is mainly used for natural gas dehydration and aromatics extraction,used as a solvent,
ink adhesion and textile dyes are also used in rubber and resin plasticizers,polyester resin,fiberglass,urethane foam,the production
of lubricating oil viscosity improver, and other products.
4). Diethylene Glycol is used as gas dehydrant and aromatics extraction solvent,and also used as a textile lubricant,and finishing agent,softener and
plasticizer,humidifying agent,sizing agent,nitro cellulose fiber,resin and grease solvent.
5) Diethylene Glycol is used as a solvent,gas dehydrant,extraction solvent,water softener,liquid and gas chromatography is suitable for aqueous solution
analysis,selective polyethylene glycol,used to analyze the content of oxygen compounds (especially alcohol),aniline,fatty amine,
pyridine and quinoline.
Our Company Information:
Diethylene Glycol
Shenyu energy (Shandong) development Co. LTD belongs to Shenyu Group Company.
We mainly engaged in chemical raw materials import and export, and have our own factory production of Butyldiglycol.
We have more than twenty years experience in chemical exports.
Stable prices, 95% of our company's products are for export. Our company is mainly through research and development, production,
sales and service as one of the trade and industry, to provide customers with the best service. We has been through the ISO9001:2015 quality certification,
and has a strict quality control system. We have stood in the field of chemistry to the front of the world, with high-quality personnel, advanced equipment
and perfect management mode.
We insist on the goal of "reliable quality, good service and high reputation of enterprise". Before ordering, we can provide test samples to ensure the quality of our products.
Why choose us
Diethylene Glycol
1. Supply sample.
2. Wholesale price.
3. Any question will be replied within 24 hours.
4. The packing can also be made according to the customers' requirement.
5. We can provide Commercial Invoice, Packing List, Bill of loading, COA, Health certificate and Origin certificate.
If your markets have any special requirements, just let us know.
6. Prompt delivery. We have good cooperation with many professional forwarders. We can send the products to you once you confirm the order.
7. We can accept various payment methods, L/C, T/T, D/A, D/P, O/A, Paypal, Western Union etc., and we have cooperate with Sinosure so many years.
Other related items of our company:
1. Basic Organic Chemicals
2. Inorganic Chemicals
3. Pharmaceutical Intermediates
4. Daily Chemicals
5. Active Pharmaceutical Ingredients