Product Description
High Class Low Price Sorbitol CAS 50-70-4
Sorbitol, alias sorbitol. The English names are Sorbitol, D-Glucitol, Sorbol and D-Sorbitol. The molecular formula is C6H14O6 with a molecular weight of 182.17. It is white hygroscopic powder or crystalline powder, flake or granule, odorless. Depending on the crystallization conditions, the melting point changes at 88~102 C and the relative density is about 1.49. Soluble in water (1g dissolved in about 0.45mL water), slightly soluble in ethanol and acetic acid. It has a cool sweet taste, and the sweetness is about half of the sucrose. Its calorific value is similar to that of sucrose. Most of the food industry is sorbitol solution with 69~71% content. Toxicity tests showed that excessive oral intake can cause diarrhea and digestive disorders.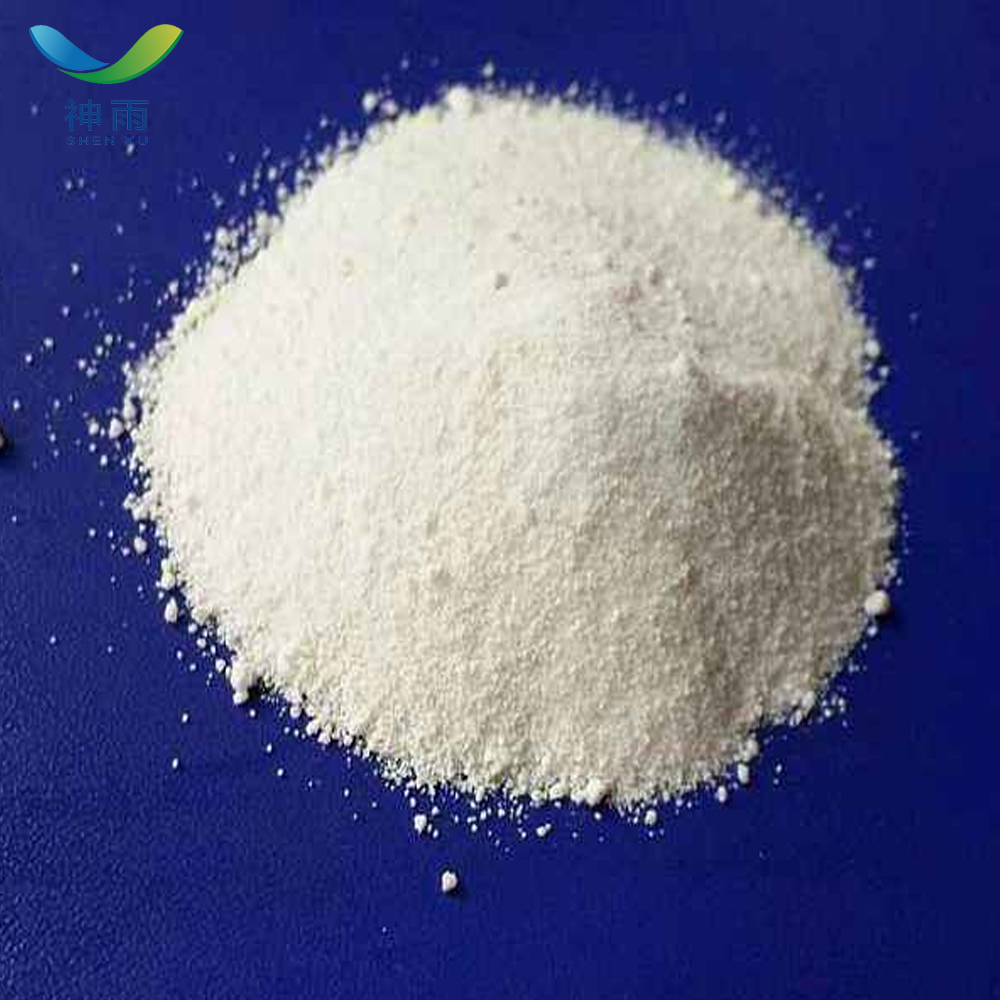 Feature:
High Purity
Low Price
Fast delivey
Good service
Sorbitol Product details:
English Name: Sorbitol
English synonyms: A-625/641ABS 301K; A-625/641ABS 500FR-1; Cholaxine; component of Probilagol; Cystosol; Diakarmon; D-Sobit; d-Sorbite
CAS: 50-70-4
Molecular formula: C6H14O6
Molecular weight: 182.17
EINECS: 200-061-5
Melting point 98-100 degree C (lit.)
Specific spin luminosity 4 (per eur. pharm.)
Boiling point bp760 105 degrees
Density 1.28 g/mL at 25 degree C
Vapor density <1 (vs air)
Vapor pressure <0.1 mm Hg (25 degree C)
Refractive index n20/D 1.46
FEMA 3029 D-SORBITOL
Flash point >100 C
Storage conditions Store at RT.

Sorbitol Application:
1. The daily chemical industry
Sorbitol is used as an excipient, moisturizer and antifreeze in toothpaste, which can be added up to 25 to 30%. It can keep the paste lubrication, color and taste. As a dry agent (instead of glycerin) in cosmetics, it can enhance the extensibility and lubricity of emulsifier, and suitable for long-term storage; sorbitol fatty acid ester and its epoxy ethane add. The product has the advantage of little irritation to skin, and is widely used in cosmetics industry.
2. The food industry
Adding sorbitol in food can prevent food from cracking and keep food fresh and soft. It has obvious effect in the bread cake.
Sorbitol is less sweet than sucrose and can not be used by some bacteria. Sorbitol is an important raw material for producing sugar-free candy and various anti-caries food. Because the metabolism of this product does not cause blood sugar elevation, it can also be used as sweetener and nutritional agent for diabetics.
Sorbitol does not contain aldehydes and is not easily oxidized. It does not produce Maillard reaction with amino acids when heated. It has some physiological activity, which can prevent the denaturation of carotenoids and edible fat and protein. The addition of this product in condensed milk can prolong the shelf life, and also improve the color and fragrance of the small intestine. It has a clear and long-term preservation effect on the fish sauce. It also has the same effect in marmalade.
3. The pharmaceutical industry
Sorbitol can be used as a raw material for the production of vitamin C; it can also be used as a raw material for syrup, infusion and medical compression, as a drug dispersant, filling agent, cryopreservation agent, anti crystallization agent, Chinese medicine stabilizer, wetting agent, capsule plasticizer, sweetener, and ointment matrix.
4. Chemical industry
Sorbitol rosin is a common raw material for building coatings. It can be used as plasticizer and lubricant in PVC resin and other polymers.
It is complexed with iron, copper and aluminum ions in alkaline solution and applied to the bleaching and washing of textile industry.
Sorbitol and propylene oxide can be used as starting materials to produce rigid polyurethane foams with certain flame retardant properties.

Sorbitol Attention:
[Ingestion]
If victim is conscious and alert, give 2-4 cupfuls of milk or water. Never give anything by mouth to an unconscious person. Get medical aid immediately.
[Inhalation]
Get medical aid immediately. Remove from exposure to fresh air immediately. If not breathing, give artificial respiration. If breathing is difficult, give oxygen.
[Skin]
Get medical aid immediately. Flush skin with plenty of soap and water for at least 15 minutes while removing contaminated clothing and shoes. Wash clothing before reuse.
[Eyes]
Flush eyes with plenty of water for at least 15 minutes, occasionally lifting the upper and lower eyelids. Get medical aid immediately.

Storage: Store in a tightly closed container. Do not store in glass. Store in a cool, dry area away from incompatible substances.
Package: 25kg/Bag
Other related items of our company:
1. Basic Organic Chemicals
2. Inorganic Chemicals
3. Pharmaceutical Intermediates
4. Daily Chemicals
5. Active Pharmaceutical Ingredients