Product Description
High Purity Ethanolamine as Pesticide Intermediate
Product Overview
A colorless liquid that is a colorless, transparent, viscous liquid at room temperature, hygroscopic and ammonia odor. Used as a chemical reagent, solvent, emulsifier, rubber accelerator, corrosion inhibitor, etc. The aqueous solution is alkaline, has strong hygroscopicity, can absorb acid gas, and can release the absorbed gas after heating. It has emulsification and bubble action. It can form salts with inorganic acids and organic acids, and reacts with acid anhydrides to form esters. The hydrogen atom in the amino group may be replaced by an acid halide, an alkyl halide or the like. Combustible, in case of fire, high temperature, burning, steam is toxic. Used as chemical reagents, pesticides, pharmaceuticals, solvents, dye intermediates, rubber accelerators, corrosion inhibitors and surfactants. Also used as acid gas absorbent, emulsifier, plasticizer, rubber vulcanizing agent, printing and dyeing whitening agent, fabric anti-caries agent.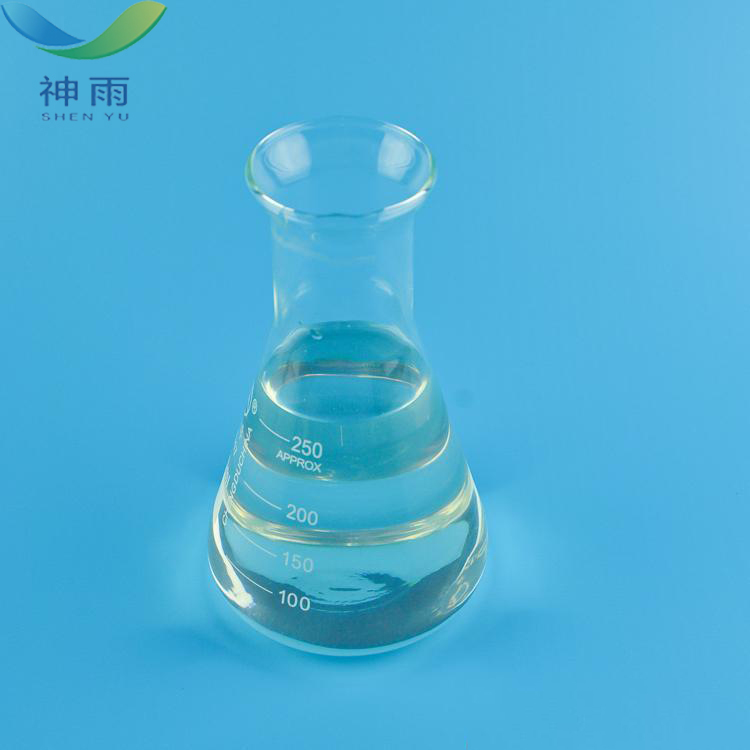 Physical Properties
CAS No.: 141-43-5
Molecular formula: C2H7NO
Molecular weight: 61.08
EINECS number: 205-483-3
Melting point 10-11 °C (lit.)
Boiling point 170 °C (lit.)
Density 1.012 g/mL at 25 °C (lit.)
Vapor density 2.1 (vs air)
Vapor pressure 0.2 mm Hg ( 20 °C)
Refractive index n20/D 1.454 (lit.)
Flash point 200 °F
Storage conditions Store at RT.
Solubility Soluble in benzene, ether, carbon tetrachloride.
Acidity coefficient (pKa) 9.5 (at 25 ° C)
Form Liquid
Color APHA: ≤15
Relative polarity 0.651
PH value 12.1 (100g/l, H2O, 20°C)
Explosive limit (explosive limit) 3.4-27% (V)
Water solubility miscible
Sensitivity Air Sensitive & Hygroscopic

Application
Used as a gas chromatographic fixative and solvent
Processing aids for the food industry.
Ethanolamines are also known as 2-aminoethanol, 2-hydroxyethylamine and monoethanolamine. Ethanolamine is an intermediate for the preparation of the carbamate insecticide dioxane, and is also widely used as a purification liquid for extracting acidic components from various gases such as natural gas. Alkyl alcohol amides derived from ethanolamine and fatty acids are effective foam synergists. Ethanolamine is also an intermediate of emulsifiers used in the textile industry as an antistatic agent, an anti-caries agent and a cleaning agent. Piperazine hexahydrate can be obtained by cyclization and neutralization of ethanolamine hydrochloride, and piperazine can be used as an anthelmintic drug in the form of its phosphate or citrate.
Used to remove acid gases from natural gas and petroleum gas to produce non-ionic detergents, emulsifiers, etc.
Solvent. Organic synthesis, removal of carbon dioxide and hydrogen sulfide from gases. Gas chromatographic fixative (maximum use temperature 50 ° C, solvent ether)
for the separation of lower alcohols, pyridine and its derivatives.
Other related items of our company:
1. Basic Organic Chemicals
2. Inorganic Chemicals
3. Pharmaceutical Intermediates
4. Daily Chemicals
5. Active Pharmaceutical Ingredients