Product Description
High Purity Gallium Fluoride with CAS 7783-51-9
Product Overview
Gallium trifluoride is a white crystalline powder having a molecular formula of F3Ga. Properties: white crystalline powder. Hexagonal structure. Solubility: Sublimation at about 800 ° C in a stream of nitrogen without decomposition. Slightly soluble in water and dilute acid, soluble in hydrofluoric acid. It is prepared by thermal decomposition of ammonium hexafluorogallate. The trihydrate is easily soluble in dilute hydrochloric acid. Hazard: It is highly corrosive and can corrode glass and quartz. Its CAS No. is 7783-51-9, its melting point is 800°C, its boiling point is 1000°C, its flash point is 1000°C, its density is 4.47 g/mL at 25 °C(lit.), soluble in water. Its vapor pressure is 922mmHg at 25°C.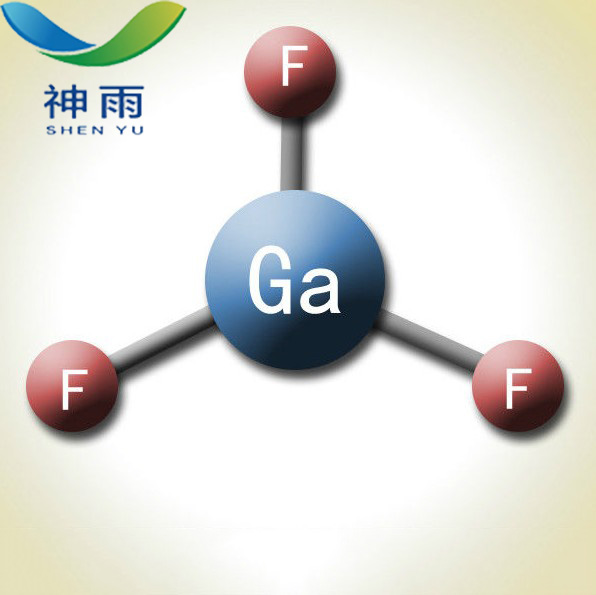 Physical Properties
CAS No.: 7783-51-9
Molecular formula: F3Ga
Molecular weight: 126.72
EINECS number: 232-004-5
Melting point 800°C
Boiling point 1000 ° C
Density 4.47 g/mL at 25 °C (lit.)
Flash point 1000 ° C
Morphological powder
Color White
Water solubility Soluble in water (0.02g/L at 200C).
Other related items of our company:
1. Basic Organic Chemicals
2. Inorganic Chemicals
3. Pharmaceutical Intermediates
4. Daily Chemicals
5. Active Pharmaceutical Ingredients