Product Description
High Purity Industrial Sodium Stearate as Surfactant
Product Overview
Sodium Stearate, white oily powder with a creamy and fatty odor. Soluble in hot water or hot alcohol. The aqueous solution is alkaline due to hydrolysis and the alcohol solution is neutral. By octadecanoic acid and sodium hydroxide and prepared by the interaction. For toothpaste manufacturing, also used as a water repellent and plastic stabilizer. White fine powder or chunky solid, with a creamy feel, fatty taste, and water absorption in the air. Slightly soluble in cold water, soluble in hot water or alcohol solution, the aqueous solution is alkaline due to hydrolysis.
Physical and chemical properties: The appearance of a white powder, with a fat odor, a creamy feeling, soluble in hot water and ethanol, the case of acid decomposition of stearic acid and the corresponding sodium salt. It is the main ingredient of commonly used anionic surfactants and soaps. The hydrocarbyl moiety in the sodium stearate molecule is a hydrophobic group and the carboxyl moiety is a hydrophilic group. In soapy water, sodium stearate exists as micelles. The micelles are spherical and composed of many molecules. The hydrophobic groups are inward, and they are combined with van der Waals forces. The hydrophilic groups are outward and distributed on the surface of micelles. The micelles disperse in water and encounter water-insoluble oil stains. The oil can be dispersed into fine oil beads. The hydrophobic base of sodium stearate is dissolved in the oil while the hydrophilic group is left on the surface of the oil beads so that the oil beads can be Suspended in water to play a role in decontamination. In hard water, stearate ions combine with calcium and magnesium ions to form water-insoluble calcium and magnesium salts, reducing the ability to decontaminate.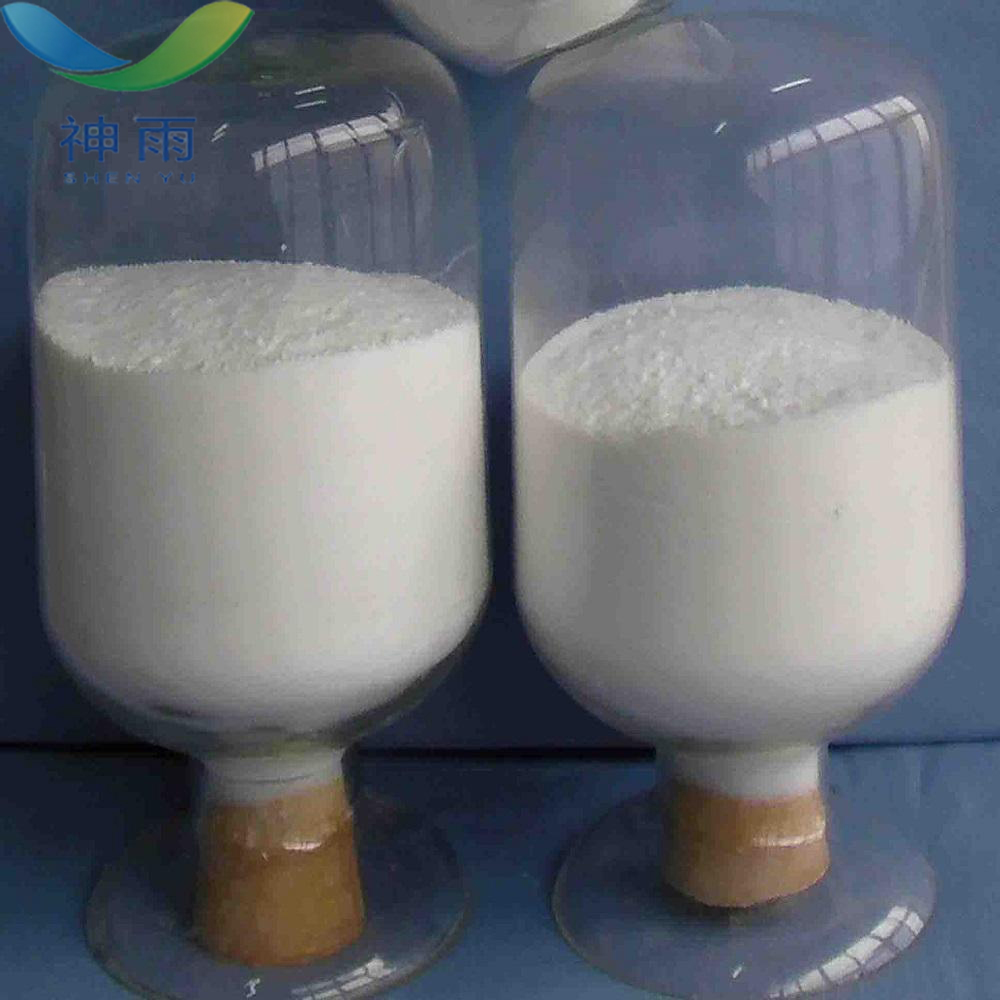 Physical Properties
CAS Number: 822-16-2
Molecular Formula: C18H35NaO2
Molecular weight: 306.46
EINECS number: 212-490-5
Storage conditions 2-8°C
Form Powder
Color white
Water solubility SOLUBLE IN COLD AND HOT WATER
Application
For the manufacture of soap detergents, as emulsifiers in cosmetics.
Used as metal heat treatment and plastic stabilizer
For toothpaste manufacture, also used as water repellent, plastic stabilizer
It is used as a polyvinyl chloride heat stabilizer, as well as cosmetic raw materials for flour, emollient ointment and medical tablets (excipients, lubricants); used in school wood powder to make it shine bright and transparent; paint industry as a transparent flat agent Wait. The metal soaps used as polyvinyl chloride stabilizers are mostly higher fatty acid salts of cadmium, strontium, calcium, zinc, and magnesium, and the basis is that stearic acid is a salt of lauric acid. The properties of metal soap stabilizers vary with the type of metal and acid radicals, and the general rules are as follows: Heat resistance: Good heat resistance in the early stages of cadmium and zinc soaps; good long-term heat resistance of barium, calcium, magnesium, barium soaps Lead soap is in the middle. Weatherability: Cadmium, zinc, lead, antimony, tin soap are better. Processability: Lead and cadmium soaps have good lubricity, but acid radicals also have an effect on lubricity. Widely used in food, medicine, paint, plastic, rubber, textile, etc.
Other related items of our company:
1. Basic Organic Chemicals
2. Inorganic Chemicals
3. Pharmaceutical Intermediates
4. Daily Chemicals
5. Active Pharmaceutical Ingredients