Product Description
High Purity Molybdenum(IV) Sulfide with CAS No. 1317-33-5
Product Overview
Molybdenum disulfide is an important solid lubricant, especially suitable for high temperature and high pressure. It also has diamagnetic resistance, can be used as a linear photoconductor and a semiconductor exhibiting P-type or N-type conductivity, and it has the function of rectifying and transducing energy. Molybdenum disulfide can also be used as a catalyst for the dehydrogenation of complex hydrocarbons.
Molybdenum disulfide is a solid powder made from natural molybdenum concentrate powder that has been chemically modified to change its molecular structure. This product is slightly blackish-gray and has a metallic luster. It feels creamy and insoluble in water. The product has the advantages of good dispersibility and non-adhesion, and can be added to various oils and greases to form a non-bonded colloidal state, which can increase the lubricity and extreme pressure of the grease. It is also suitable for high-temperature, high-pressure, high-speed and high-load mechanical working conditions, extending the life of the equipment.
The main function of molybdenum disulfide for friction materials is to reduce friction at low temperatures, increase friction at high temperatures, and have a small loss on ignition and are easily volatile in friction materials.
Anti-friction: The particle size of molybdenum disulfide is 325-2500 meshes, the micro particle hardness is 1-1.5, and the friction coefficient is 0.05-0.1. Therefore, it can be used for friction reduction in friction materials.
Increase friction: molybdenum disulfide is non-conductive, and there is a copolymer of molybdenum disulfide, molybdenum trisulfide and molybdenum trioxide. When the temperature of the friction material increases sharply due to friction, the molybdenum trioxide particles in the copolymer expands as the temperature rises, and the friction increases.
Anti-oxidation: Molybdenum disulfide is obtained through a comprehensive reaction of chemical purification. Its PH value is 7-8, slightly alkaline. It covers the surface of the friction material, can protect other materials, prevent them from being oxidized, especially make other materials not easy to fall off, the adhesion force is enhanced.
Fineness: 325 meshes - 2500 meshes.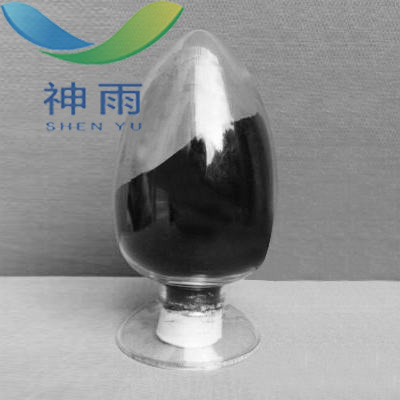 Physical Properties
CAS No. : 1317-33-5
MF: MoS2
MW: 160.07
EINECS: 215-263-9
Melting Point: 2375 °C
Density: 5.06 g/mL at 25 °C(lit.)
Form: powder
Color: Gray to dark gray or black
Solubility: Soluble in hot sulfuric acid, and aquaregia. Insoluble in water, concentrated sulfuric acid and dilute acid.
Application
Widely used in aviation industry (vacuum anti-radiation lubrication), automotive industry (fixtures and components), anti-seizing industry (mechanical industry) (general lubrication), mining industry, military industry, shipbuilding, heavy industry, bearing industry, gear industry And assembly industries, etc., are also used in various lubricant additives, manufacturing molybdenum compounds, catalytic hydrogenation desulfurization catalysts, gas storage materials, photovoltaic materials and so on.
(1) Widely used in the automotive industry and machinery industry as a good solid lubricant.
(2) It has excellent lubricity for equipment under high temperature, low temperature, high load, high rotation speed, chemical corrosion and modern ultra-vacuum conditions.
(3) Add it in lubricating oil, grease, polytetrafluoroethylene, nylon, paraffin, stearic acid can improve the lubrication and reduce friction.
(4) To extend the lubrication cycle, reduce costs, improve working conditions, and also used for non-ferrous metal release agent and forging die lubricants.
(5) Improve the running-in state to prevent surface damage and prevent cold welding, such as stainless steel welding.
(6) When using a threaded connection, make sure it is in the best connection state.
(8) It can be used directly in Electronics, spray coating, electroplating, hardware, and screws.
Package
25KGS/Fiber Drum, or according to customer requirement.
Other related items of our company:
1. Basic Organic Chemicals
2. Inorganic Chemicals
3. Pharmaceutical Intermediates
4. Daily Chemicals
5. Active Pharmaceutical Ingredients