Product Description
High quality Acrylamide cas 79-06-1
Product Description:
Acrylamide is a kind of white crystal chemical, which is the raw material of producing polyacrylamide.
Polyacrylamide (Polyscrylamide) PAM, commonly known as flocculating agent or gathered agent,
divided into anionic, cationic and nonionic, is a kind of linear polymer,
molecular weight between 400-21 million,
solid product appearance for white or slightly yellow granular powder, soluble in water,
colorless viscous liquid gel, soluble in water, easy to decompose temperature over 120 ℃.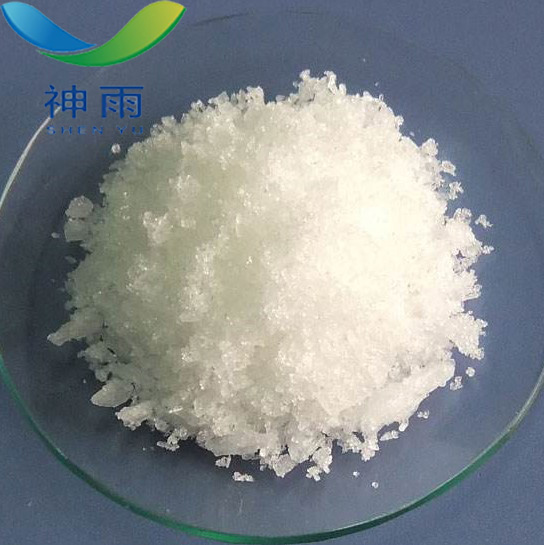 Acrylamide Details:
English name: Acrylamide
English synonyms: Acrylamide ultra sequencing gel, 8%, ready-to-use solution, for biochemistry;
Acrylamide, electrophoresis grade, for biochemistry,
CAS no. : 79-06-1
Molecular formula: C3H5NO
Molecular weight: 71.08
EINECS no. : 201-173-7
Melting point: 82-86 ° C (lit.)
Boiling point: 125 ° C25 mm Hg (lit.)
Density: 1,322 g/cm3
Vapor density :2.45 (vs air)
Vapor pressure: 0.03 mm Hg (40 ° C)
Refractive index: 1.460
Flash: 138 ° C
Storage conditions: 2-8 ° C
Solubility: H2O: 50 mg/mL at 20 ° C, the clear and colorless
Appearance: powder
Color: White,
PH: 5.0 7.0 (50 g/l, H2O, 20 ℃)
Odor: Odorless solid
Water solubility: SOLUBLE, 216 g / 100 mL
Acrylamide Application:
1. Used as a monomer of polyacrylamide,
its polymer or copolymer is used as a chemical grouting material,
soil improver, flocculant, adhesive and coating, etc.
2. Polyacrylamide as an additive can improve the recovery rate of petroleum.
As a flocculant can be used in wastewater treatment, but also as a paper reinforcement.
3. Acrylamide is the most important product among acrylamide and methylacrylamide products.
Acrylamide package:
25KG/DRUM or according to your requirement.
Our Company Information:
Acrylamide
Shenyu energy (Shandong) development Co. LTD belongs to Shenyu Group Company.
We mainly engaged in chemical raw materials import and export,
and have our own factory production of Butyldiglycol.
We have more than twenty years experience in chemical exports.
Stable prices, 95% of our company's products are for export.
Our company is mainly through research and development, production,
sales and service as one of the trade and industry, to provide customers with the best service.
We has been through the ISO9001:2015 quality certification,
and has a strict quality control system. We have stood in the field of chemistry to the front of the world,
with high-quality personnel, advanced equipment
and perfect management mode.
We insist on the goal of "reliable quality, good service and high reputation of enterprise".
Before ordering, we can provide test samples to ensure the quality of our products.


Other related items of our company:
1. Basic Organic Chemicals
2. Inorganic Chemicals
3. Pharmaceutical Intermediates
4. Daily Chemicals
5. Active Pharmaceutical Ingredients