Product Description
High Quality Boron carbide with CAS 12069-32-8
Product Overview
Boron carbide is a black crystal with metallic luster, second only to diamond, and higher than silicon carbide, with a Mohs hardness of 9.3. It is chemically stable and does not react with acid-base solution. Its molecular formula is B4C, its relative density is 2.52, its melting point is 2350 °C, and its boiling point is higher than 3500 °C. The molten boron carbide is capable of dissolving a large amount of graphitic carbon. Boron carbide is stable in a dilute acid solution and can be decomposed by a mixed acid of sulfuric acid and hydrofluoric acid, a mixed acid of sulfuric acid and nitric acid. It is slowly oxidized to carbon dioxide and boron trioxide when heated to 1000 ° C in oxygen. Boron carbide has high trapping ability for thermal neutrons, wear resistance, and semiconductor conductivity. In most cases, boron carbide (B4C) is used as a control material to meet the requirements of high temperature reactors. Increasing the concentration of the B10 element in the boron carbide can improve the control efficiency of the boron material. The boron carbide has a density of 2.51 × 103 kg/m 3 , a melting point of 2450 ° C, and a thermal expansion coefficient (20 to 800 ° C) of 4.5 × 10 -6 / ° C.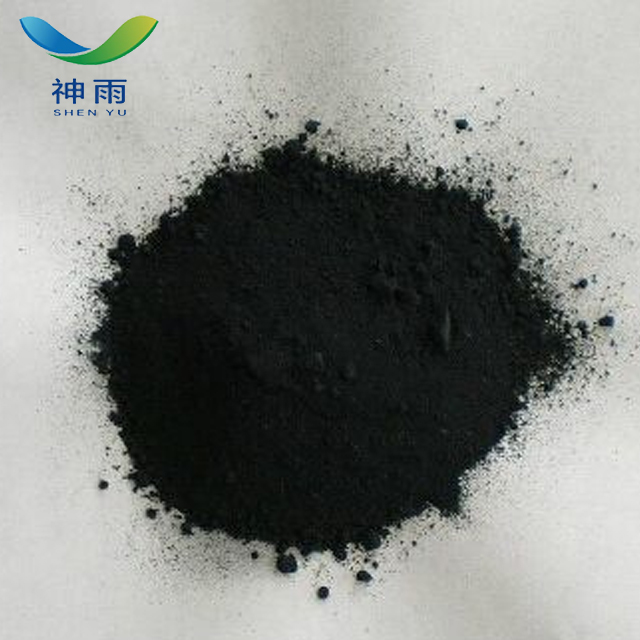 Physical Properties
CAS No.: 12069-32-8
Molecular formula: CB4
Molecular weight: 55.25
EINECS number: 235-111-5
Melting point 2450 ° C
Boiling point 3500 ° C
Density 2.51 g/mL at 25 °C (lit.)
Morphological powder
Color Black
Water solubility Insoluble in water.

Application
Powder is used as abrasive material, and molded products can be used as anti-wear materials, also used in nuclear reactors.
Used for grinding, grinding, drilling and polishing of hard materials such as cemented carbide and gemstones, manufacturing of metal boride and smelting of boron steel, boron alloy and special welding.
Anti-chemical aluminum ceramics, wear-resistant tools.

Other related items of our company:
1. Basic Organic Chemicals
2. Inorganic Chemicals
3. Pharmaceutical Intermediates
4. Daily Chemicals
5. Active Pharmaceutical Ingredients