Product Description
High quality Calcium chloride hexahydrate cas 7774-34-7
Calcium chloride
is a colorless tripartite crystal, the general merchandise is white or gray white crystal.
Soluble in water, soluble in alcohol.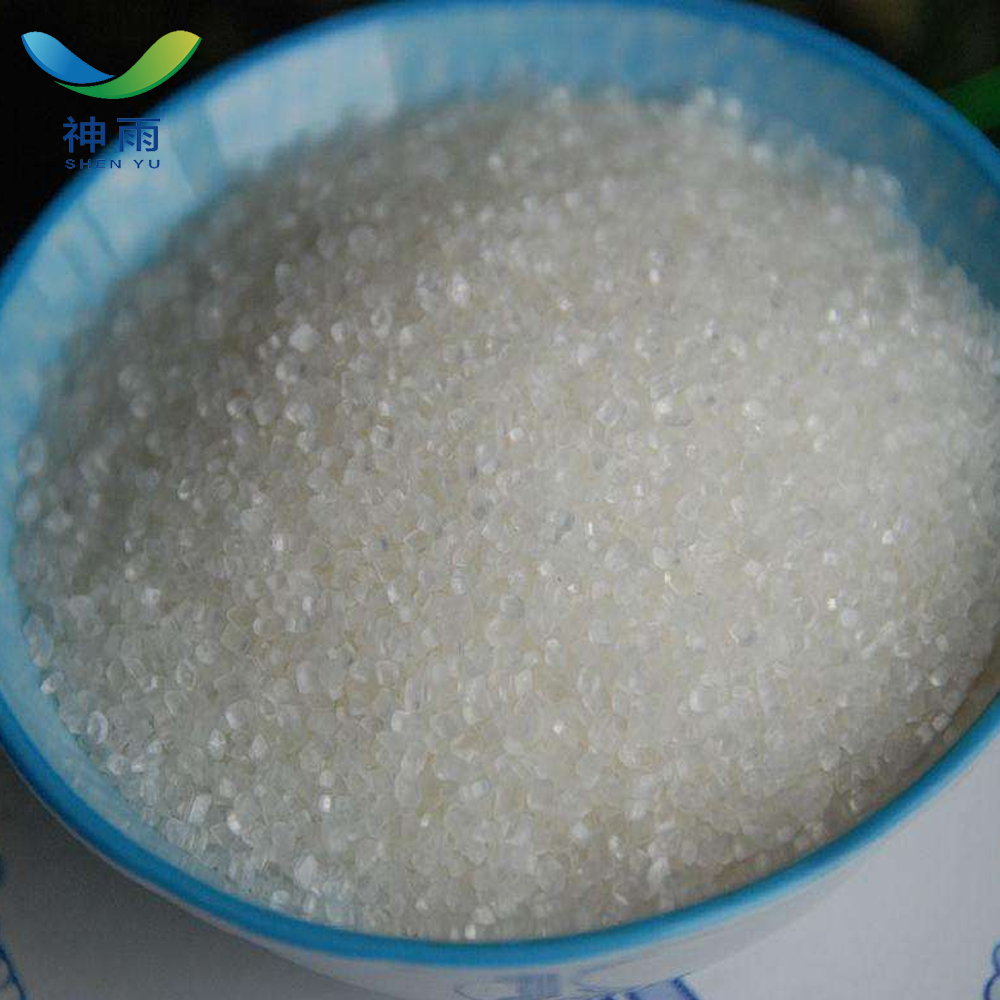 Calcium Chloride Hexahydrate Product details:
English name: Calcium chloride hexahydrate
English synonyms: calciumdichloridehexahydrate;
CALCII CHLORIDUM HEXAHYDRICUM;
CAS no. : 7774-34-7
Formula: CaCl2H12O6
Molecular weight: 219.08
EINECS no. : 233-140-8
Melting point: 30 ° C
Density: 1.71 g/mL at 25 ° C (lit.)
Storage conditions: < 15 ° C
Solubility: H2O: 1 M at 20 ° C, the clear and colorless
Characteristics: Solid
Color: Colorless
PH: 5.0 7.0 (25 ℃, 1 m in H2O)
Water solubility: 5360 g/L (20 degrees C)
Calcium Chloride Hexahydrate Application:
1.Used as refrigerating carrier and antifreeze agent, it can accelerate the hardening of concrete and
increase the cold resistance of building mortar.Used as a preservative.
Flame retardant for finishing and finishing cotton fabrics.
2.
Used for anti - freeze, anti - corrosion, cement, fabric fire prevention, etc.
3.Calcium chloride is mainly used as a desiccant, dehydrant, refrigerant, aviation and automotive internal
combustion engine antifreeze, coagulation antifreeze, fabric fire retardant, food preservative.
Production methods of Calcium Chloride Hexahydrate
1.
Soda waste liquid recovery method.
2.Limestone hydrochloride powder process.
Storage condition:< 15 ° C
Other related items of our company:
1. Basic Organic Chemicals
3. Pharmaceutical Intermediates
5. Active Pharmaceutical Ingredients