Product Description
High quality Diethylene glycol with cas 111-46-6
Product description:
Diethylene glycol is colorless, odorless, transparent, hygroscopic viscous liquid.It has a spicy sweet taste.
It is miscible with water, ethanol, acetone, ether and glycol, but not with benzene,
toluene and carbon tetrachloride.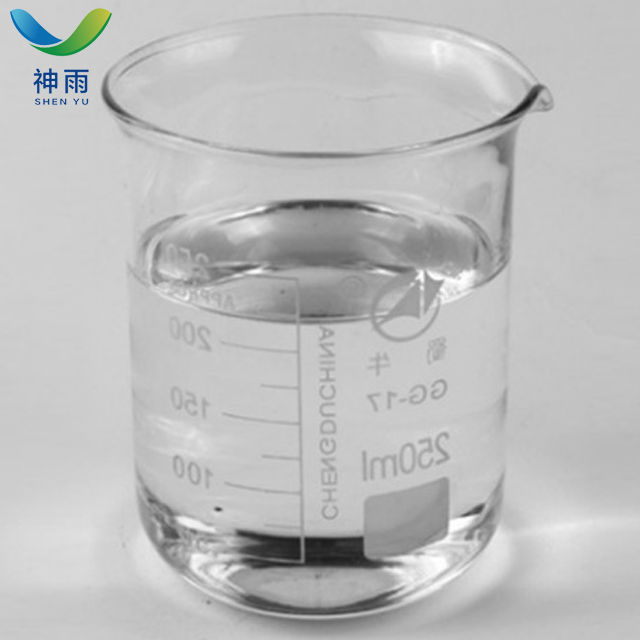 Feature:
High Purity
Low Price
Fast delivey
Good service
Diethylene glycol Product details:
Melting point: - 10 ° C (lit.)
Boiling point: 245 ° C (lit.)
Density: 1.118 g/mL at 25 ° C (lit.)
Vapor density: 2.14 (vs air)
Vapor pressure: 0.01 mm Hg (20 ° C)
Index of refraction: n20/D 1.447(lit.)
Flash: 143 ° C
Solubility: H2O: 50 mg/mL at 20 ° C, the clear and colorless
Characteristics: Oily Liquid
Color: colorless
Relative polarity: 0.713
PH: 5.5 7.0 (25 ℃, 50 mg/mL in H2O)
Thermonuclear limit (thermonuclear limit) : 2-12.3%
Water solubility: SOLUBLE
Diethylene glycol Application:
1.Used for preparing plasticizer, also used as extraction agent, desiccant, heat preservation agent, softener and solvent.
2.Used as gas dehydrating agent and aromatic extraction solvent, lubricant, softener and finishing agent of textile,
plasticizer, humidifier, sizing agent, nitrocellulose, resin and oil solvent.
3.Solvent, gas dehydrating agent, extraction agent, soft water agent, gas chromatography, suitable for the analysis of
aqueous solution, selective polyethylene glycol similar, used for the analysis of content of
oxygen compounds (especially alcohol), aniline, aliphatic amine, pyridine and quinoline.
Diethylene glycol Storage:
Warehouse ventilation and low temperature drying.
Package: 200L/Barrel
Other related items of our company:
1. Basic Organic Chemicals
2. Inorganic Chemicals
3. Pharmaceutical Intermediates
4. Daily Chemicals
5. Active Pharmaceutical Ingredients