Product Description
High quality Ferrocene cas 102-54-5
Product Introduction:
Ferrocene is a kind of organic transition metal with characteristics of aromatic compounds,
also called double loop pentadiene base and dicyclopentadiene based iron,
iron on the molecular structure contains a bivalent iron cation and two cyclopentadiene base anion,
is a raw material for production of ferrocene formate as the orange
needle crystal at room temperature and powder, with similar the smell of camphor,
belong to the nonpolar compounds, soluble in methanol, ethanol, ethyl ether,
petroleum ether and gasoline, kerosene, diesel oil, methylene chloride, benzene,
toluene, xylene and other organic solvents, because ethanol polarity is big,
usually it is better to use toluene solution.
Physicochemical property:
English name: Ferrocene
English synonym: BIS(CYCLOPENTADIEN)IRON;BIS (CYCLOPENTADIENYL) IRON;
BIS (CYCLOPENTADIENYL), IRON (+ 2);FERROCENE.
IRON DICYCLOPENTADIENYL;;
CAS no. : 102-54-5
Molecular formula: C10H10Fe
Molecular weight: 186.03
EINECS no. : 203-039-3
Melting point: 172-174 ° C (lit.)
Boiling point: 249 ° C (lit.)
Density: 1.490
Vapor pressure: 0.03 mm Hg (40 ° C)
Flash: 100 ° C
Storage condition: Flammables area
Characteristics: crystal
Color: orange,
Water solubility: practically insoluble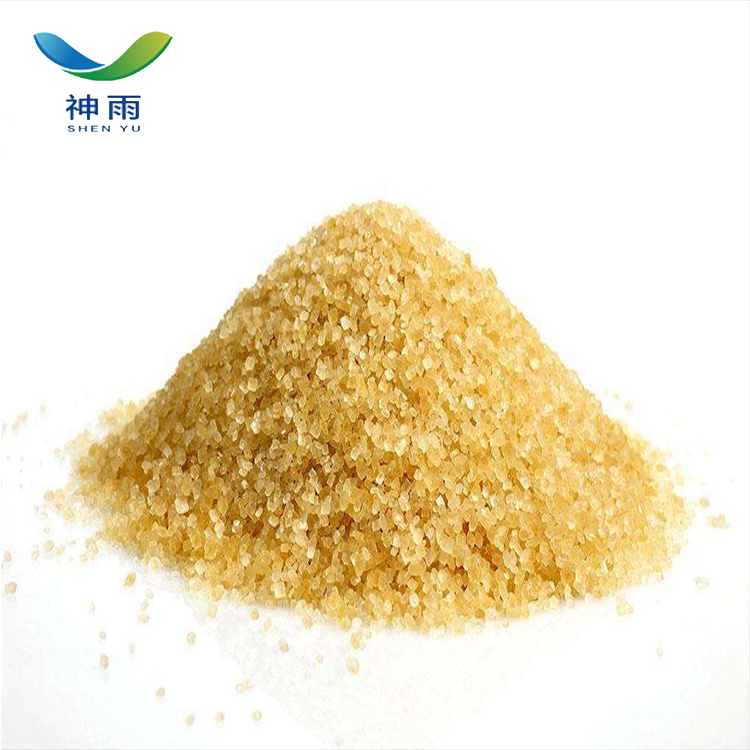 Ferrocene USES:
1. Used as catalyst and antiknock additive for gasoline.
2 as a catalyst and gasoline antiknock additives as an energy saving,
smoke elimination and combustion additives: can be used in various fuels,
such as diesel, gasoline, heavy oil, coal and so on.
3. Ferrocene is a metal organic compound with sandwich structure.
Ferrocene and its derivatives are widely used due to their own characteristics,
such as hydrophobicity, biooxidability, aromaticity, stability, low toxicity and biological activity.
Ferrocene Packing:
25KG/BAG or according to customer requirements.

Other related items of our company:
1. Basic Organic Chemicals
2. Inorganic Chemicals
3. Pharmaceutical Intermediates
4. Daily Chemicals
5. Active Pharmaceutical Ingredients