Product Description
High quality Suplatast tosilate cas 94055-76-2
Product Description:
Suplatast tosilate , chemical name (2-(4-(3-ethoxy - 2-hydroxypropyl) phenyl carbamyl) ethyl)
dimethyl sulfonium p-toluene sulfonate, is a selective Th2 cytokine inhibitor developed by
Taiho pharmaceutical company in Japan, which was listed in Japan in 1995.
Domestic and foreign research shows that it can restrain selective inhibition of helper T cells,
lymphocytes, monocytes and eosinophils to migrate outside the blood vessels,
reduce airway eosinophil inflammation, reduce inflammatory media I L - 4, IL - 5, IL - 13 and IFN - gamma,
reduce histamine, acidophilic granulocyte cationic protein and serum IgE levels, reduce airway hyperresponsiveness.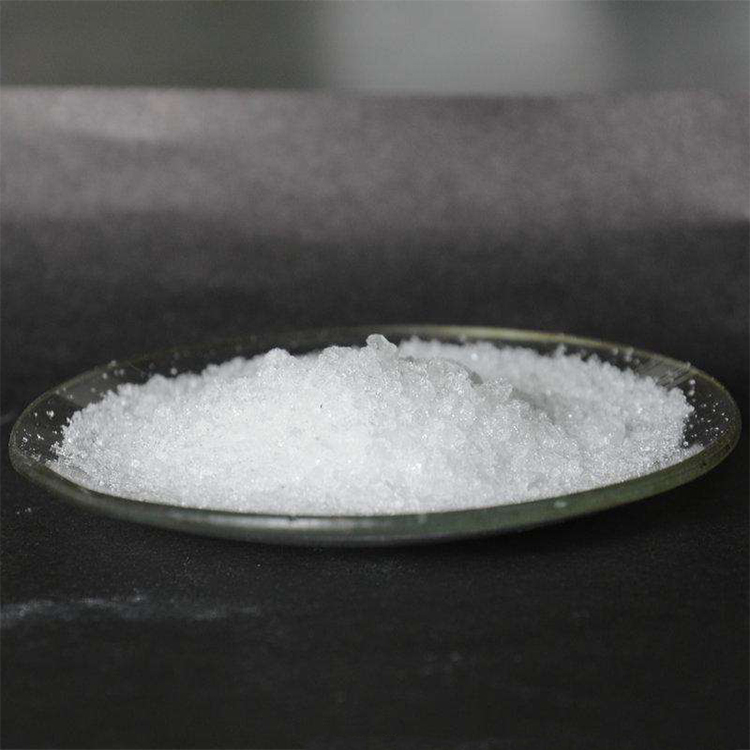 Suplatast tosilate Details:
English name: Suplatast tosilate
English synonym: (2-(4-(3-ethoxy-2-hydroxypropoxy)phenylcarbamoyl)ethyl)dimethylsulfonium p-toluenesulfonate;
SUPLATAST TOSILATE;Suplatast tosylate;Suplatast;
2 - [4 - (2 - Hydroxy - 3 - ethoxypropoxy) phenylcarbamoyl] ethyldimethylsulfonium · 4 - methylbenzenesulfonate;
IPD - 1151 - t;
CAS no. : 94055-76-2
Molecular formula: C23H33NO7S2
Molecular weight: 499.64062
EINECS no. :
Melting point: 84-87 ° C
Store at RT
Solubility :DMSO: >20mg/mL
Appearance: powder
Color: white to off-white

Suplatast tosilate Application:
As a new type of selective cytokine inhibitor, mesulfenostat can selectively inhibit helper
T cells and reduce the production of inflammatory mediators il-4 and il-5,
thereby inhibiting the migration of lymphocytes, monocytes and eosinophils to the outside
of the blood vessels and alleviating the invasive inflammation caused by airway eosinophils.
Inhibits the release of mast cell degranulation and inflammatory mediators mediated by
specific antibody IgE, thereby alleviating airway inflammatory response.

Suplatast tosilate package:
25KG/Drum or according to your requirement.
Our Company Information:
Suplatast tosilate
Shenyu energy (Shandong) development Co. LTD belongs to Shenyu Group Company.
We mainly engaged in chemical raw materials import and export,
and have our own factory production of Butyldiglycol.
We have more than twenty years experience in chemical exports.
Stable prices, 95% of our company's products are for export.
Our company is mainly through research and development, production,
sales and service as one of the trade and industry, to provide customers with the best service.
We has been through the ISO9001:2015 quality certification,
and has a strict quality control system. We have stood in the field of chemistry to the front of the world,
with high-quality personnel, advanced equipment
and perfect management mode.
We insist on the goal of "reliable quality, good service and high reputation of enterprise".
Before ordering, we can provide test samples to ensure the quality of our products.
Why choose us:
Suplatast tosilate
3. Any question will be replied within 24 hours.
4. The packing can also be made according to the customers' requirement.
5. We can provide Commercial Invoice, Packing List, Bill of loading, COA,
Health certificate and Origin certificate.
If your markets have any special requirements, just let us know.
6. Prompt delivery. We have good cooperation with many professional forwarders.
We can send the products to you once you confirm the order.
7. We can accept various payment methods, L/C, T/T, D/A, D/P, O/A, Paypal, Western Union etc.,
and we have cooperate with Sinosure so many years.
Other related items of our company:
1. Basic Organic Chemicals
2. Inorganic Chemicals
3. Pharmaceutical Intermediates
4. Daily Chemicals
5. Active Pharmaceutical Ingredients