Product Description
Hot Sale Ethyl Acrylate Cas No.140-88-5
Product description:
Ethyl acrylate is the preparation of carbamate pesticides c g sulfur budweiser intermediates, ethyl acrylate
also can be used as a protective coating and paper impregnant, adhesives raw materials, the polymer can be
the anti-cracking agent of leather, and ethylene copolymer, is a kind of hot melt adhesives and 5% chlorine
ethyl vinyl ether copolymer is a kind of synthetic rubber oil resistant, heat resistant performance is good,
in some cases can be instead of nitrile rubber.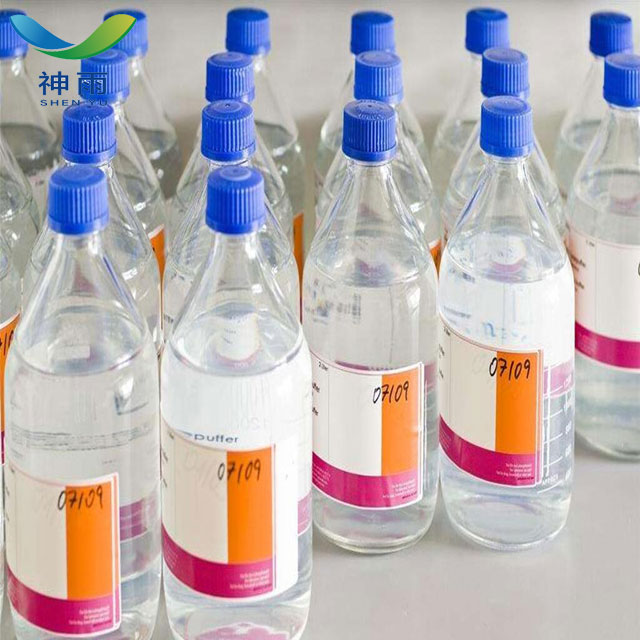 Ethyl Acrylate Physical-chemical Indexes:
Appearance & Physical State: colourless liquid
Density: 0.92
Melting Point: -71ºC
Freezing Point: 99.8℃
Boiling Point: 99ºC
Flash Point: 16ºC
Refractive Index: 1.405-1.407
Water Solubility: 1.5 g/100 mL (25 ºC)
Stability: Stable, but may polymerize upon exposure to light. Highly flammable.
Vapor Pressure: 31 mm Hg ( 20 °C)
Vapor Density: 3.5 (vs air)
Ethyl Acrylate Application:
Polymer synthesis monomer. And used in the manufacture of coatings, adhesives, leather
processing agent, textile auxiliaries, paint additives. Copolymer with ethylene is a hot melt
adhesive; a copolymer with 5% chloroethyl vinyl ether is an oil resistant, heat resistant
synthetic rubber that can in some cases replace nitrile butadiene rubber.

Packing and storage of Ethyl Acrylate
Ethyl Acrylate is normally packed in 200kg drum
Store in cool and dry place, away from sun light.
Keep cool. Incompatible with oxidizing agents, peroxides and other polymerization initiators.

Storage Condition: Refrigerator
Other related items of our company:
1. Basic Organic Chemicals
2. Inorganic Chemicals
3. Pharmaceutical Intermediates
4. Daily Chemicals
5. Active Pharmaceutical Ingredients