Product Description
Industrial Grade Talc Powder With Cheap Price
Talc powder is a magnesium silicate salt talcum talc. The main component is magnesium silicate hydrate. After being crushed, it is treated with hydrochloric acid, washed and dried. Talc is mainly composed of talc containing magnesium silicate and its molecular formula is Mg3[Si4O10] (OH) 2. The monoclinic system of the genus talcum. Crystal is false six square or rhombus flake, even see. They are usually dense, massive, leaf like, radial, fibrous aggregates. Colorless, transparent or white, but light green, light yellow, light brown or even light red due to a small amount of impurities, and a pearl luster on the cleavage surface. The hardness is 1, and the proportion is 2.7 to 2.8.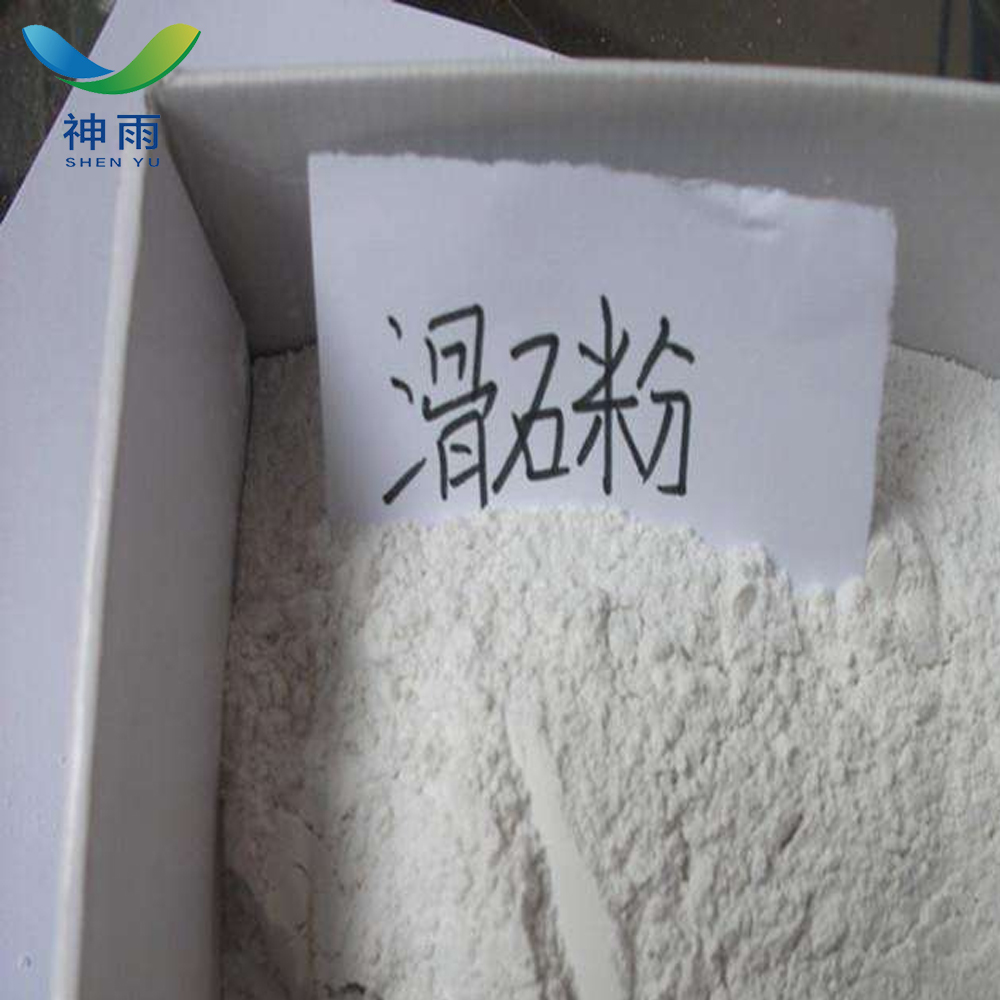 Feature:
High Purity
Low Price
Fast delivey
Good service
Talc powder Product details:
English Name: Talc powder
English synonyms: talc (containingnoasbestos; talc (containingnoasbestosandlessth; talc (noneasbestiform); talc (silicaandfibre; talc (silicaandfibrefree); talcpowder; TALC; 100
CAS: 14807-96-6
Molecular formula: 3MgO.4O2Si.H2O
Molecular weight: 379.263
EINECS: 238-877-9
Melting point: 800 C
Density: 2.7-2.8
Form: Powder/Solid
Color: White to pale gray
Water soluble: Insoluble in water, cold acids, alkalies.
Talc powder Application:
1. widely used in ceramics, paint, paper, textile, rubber, coatings, daily chemical industry and other fields.
2. widely used in ceramic, paint, linoleum, paper, textile, rubber, paint, daily chemical industry and other industrial sectors such as rubber, plastic, paint, paper and other filling agents, but also talcum powder, prickly heat powder main raw material
3. anti knot agent; gum filler (dosage of polyvinyl acetate 5%); filter aid; anti sticking and stripping agent. GB 2760-96 is made up of processing aid and gum filling material, with GMP as the limit.
Japan (1990) stipulates that the largest residue in general foods is 0.5%. Chewing gum 5%.
4. used as filler for rubber, plastic, paint, paper, cosmetics, fertilizer, catalyst, carrier of medicine and dilution of pesticide.
5. is usually suitable for use in summer after bathing. Applied to the skin, it can absorb sweat and moisture, and has a good sense of smoothness.
6. the modified natural silicate, after special surface treatment, makes it more easily dispersed in rubber for the reinforcement of physical properties, especially the compression and touch. In the rubber foam products, the effect of EPDM, PCV, wire and cable material is particularly obvious.
Talc powder Attention:
[skin contact]
Remove the contaminated clothes and rinse with the flowing water.
[eye contact]
Lift eyelids and rinse with flowing or normal saline. Go to a doctor.
[inhalation]
Out of the scene to the fresh air.
[feed]
Drink plenty of warm water and urge vomiting. Go to a doctor.
Storage: Keep from contact with oxidizing materials. Store in a cool, dry, well-ventilated area away from incompatible substances.
Package: 25kg/Bag
Other related items of our company:
1. Basic Organic Chemicals
2. Inorganic Chemicals
3. Pharmaceutical Intermediates
4. Daily Chemicals
5. Active Pharmaceutical Ingredients