Product Description
Industrial High Purity Sodium acetate with CAS 127-09-3
Product Overview
Sodium acetate is generally present in the form of sodium acetate trihydrate with three crystal waters. Sodium acetate trihydrate is a colorless, transparent or white crystalline granule that can be weathered and flammable in the air. Soluble in water, slightly soluble in ethanol, insoluble in ether. Loss of crystal water at 123°C. However, the acetic acid is usually produced by the wet process. Hydrolysis occurs in water. Colorless, odorless crystals can be weathered and flammable in the air. Soluble in water and ether, slightly soluble in ethanol. Sodium acetate trihydrate has a melting point of 58°C, a relative density of 1.45, and a spontaneous ignition point of 607.2°C. Removed 3 molecules of water at 123°C. Anhydrous sodium acetate has a melting point of 324°C and a relative density of 1.528.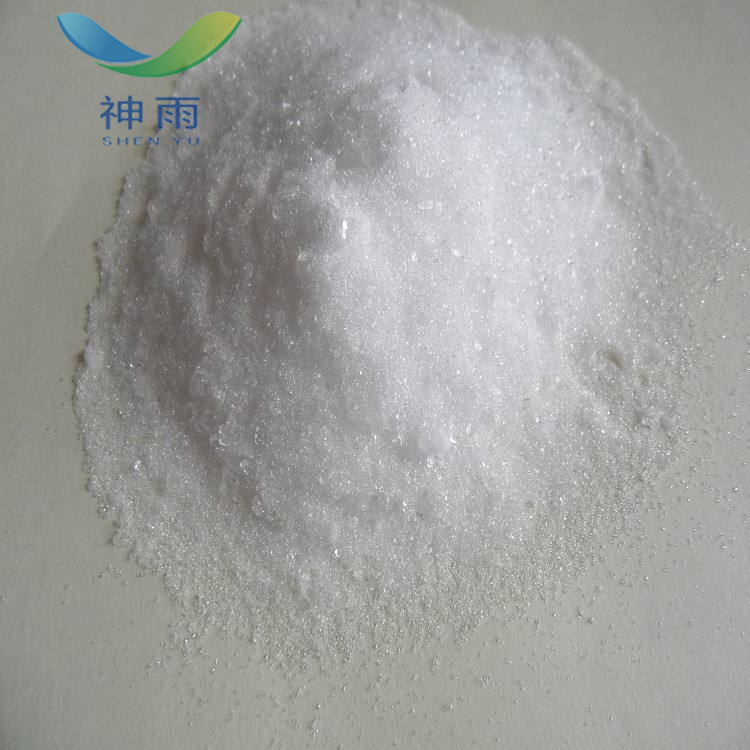 Physical Properties
CAS Number: 127-09-3
Molecular formula: C2H3NaO2
Molecular Weight: 82.03
EINECS number: 204-823-8
Melting point >300 °C (dec.)(lit.)
Density 1.01 g/mL at 20 °C
FEMA 3024 | SODIUM ACETATE
Flash point >250 °C
Storage conditions 2-8°C
Solubility H2O: 3 M at 20 °C, clear, colorless
Morphology
Color white
pH 8.9 (25°C, 100mg/mL in water, 0.1 M agueous sodium acetate solution)
Water solubility 500 g/L (20 oC)
Sensitivity Hygroscopic
Application
For organic synthesis of esterification agents and photographic drugs, pharmaceuticals, printing and dyeing mordant, buffers, chemical reagents, meat preservation, paint, tanning and many other aspects. Can be used to make a variety of chemical products, such as furan acrylic acid, acetate and chloroacetic acid. The product as a buffering agent for seasoning can relieve bad odor and prevent discoloration, and has a certain anti-mildew effect. It can also be used as a sour agent for sauces, sauerkraut, mayonnaise, fish cakes, sausages, bread, sticky cakes, and the like. It is mixed with methyl cellulose, phosphate, and the like to improve the preservation of sausages, breads, sticky cakes, and the like.
Used as an ordinary analysis reagent, mordant, buffer, can also be used for dye synthesis and film washing
For medicine, printing and dyeing and organic synthesis
Used as a mordant and buffering agent, also for dyes and pharmaceutical industries
For printing and dyeing, medicine, photography, etc., also used as esterification agents, preservatives.
Sodium acetate anhydrous is available in pharmaceutical, food, and industrial grades.
Package and Delivery
Lined with plastic bags, woven bags or sacks. Sodium acetate is deliquescent, and it is necessary to pay attention to moisture-proof during storage and transportation. It is forbidden to contact with corrosive gas, to prevent exposure and rain, and to transport rain cover.
Other related items of our company:
1. Basic Organic Chemicals
2. Inorganic Chemicals
3. Pharmaceutical Intermediates
4. Daily Chemicals
5. Active Pharmaceutical Ingredients