Product Description
Industry Grade Hexamethylenetetramine CAS 100-97-0
Product description:
Hexamethylenetetramine, white hygroscopic crystalline powder or colorless glossy diamond crystal, combustible. The melting point is 263 degrees, which is sublimated and decomposed beyond this melting point, but it does not melt. The harmful ingredient is six methylene four amine CAS No. 100-97-0.Store in a cool, ventilated storeroom. Stay away from fire and heat. Packing and sealing. It should be kept separately from oxidants and acids. The use of explosion-proof lighting, ventilation facilities. It is forbidden to use mechanical equipment and tools that are easy to generate sparks. The storage area should be equipped with appropriate material collection and leakage.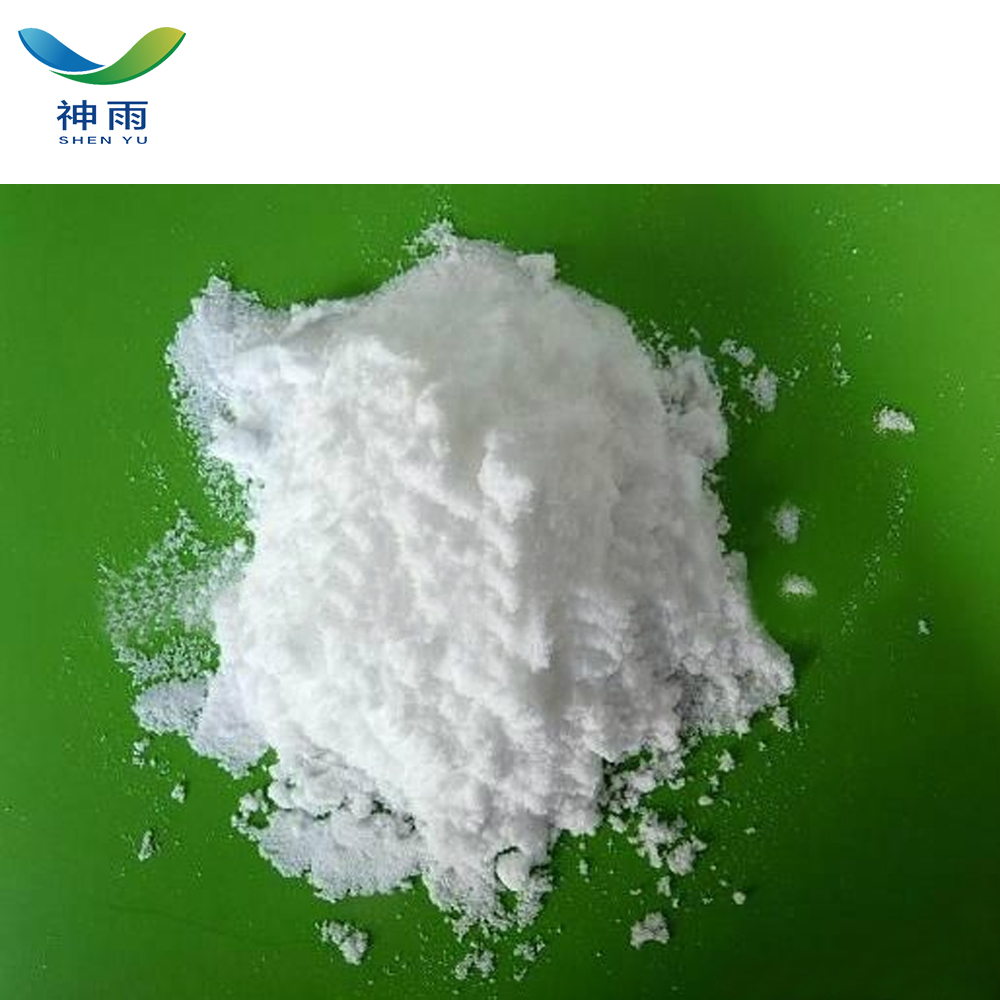 Feature:
High Purity
Low Price
Fast delivey
Good service
Product details:
English Name: Hexamethylenetetramine
English synonyms: 1,3,5,7-tetraazatricyclo (3.3.1.1 (sup37)) decane; 1,3,5,7-Tetraazatricyclo[3.3.1.13]decane; Aceto HMT; acetohmt; Aminoformaldehyde; Antihydral; Carin; component.
CAS: 100-97-0
Molecular formula: C6H12N4
Molecular weight: 140.19
EINECS: 202-905-8
Melting point: 280 degree C (subl.) (lit.)
Density: 1.33
Vapor pressure: <0.01 mm Hg (20 degree C)
Flash point: 482 F
Storage conditions: Store at RT.
Solubility H2O: 1 M at 20 degree C, clear, colorless
Form: Solid
Acidity coefficient (pKa): 5.1 (at 25 C)
Color: white
PH value: 7-10 (100g/l, H2O, 20 C)
Water solubility: 895 g/L (20 C)
Hexamethylenetetramine Application:
It is used as curing agent for resins and plastics, accelerator for rubber vulcanization (accelerator H), shrink proofing agent for textiles, and used for making fungicides, explosives, etc. When it is used for medicine, it will decompose and produce formaldehyde when it is taken orally, and it acts as bactericidal action. It is used for mild urinary tract infection. It is used for treating ringworm, stopping sweating and curing axillary osmidrosis. Mixed with caustic soda and sodium phenoxide, used for phosgene absorption.
Hexamethylenetetramine Attention:
[Ingestion]
Do NOT induce vomiting. If victim is conscious and alert, give 2-4 cupfuls of milk or water. Never give anything by mouth to an unconscious person. Get medical aid immediately.
[Inhalation]
Remove from exposure to fresh air immediately. If not breathing, give artificial respiration. If breathing is difficult, give oxygen. Get medical aid if cough or other symptoms appear.
[Skin]
Get medical aid. Flush skin with plenty of soap and water for at least 15 minutes while removing contaminated clothing and shoes. Wash clothing before reuse.
[Eyes]
Immediately flush eyes with plenty of water for at least 15 minutes, occasionally lifting the upper and lower eyelids. Get medical aid immediately.

Storage:
Store in a tightly closed container. Store in a cool, dry, well-ventilated area away from incompatible substances.
Package:25kg/Bag
Other related items of our company:
1. Basic Organic Chemicals
2. Inorganic Chemicals
3. Pharmaceutical Intermediates
4. Daily Chemicals
5. Active Pharmaceutical Ingredients