Product Description
LIGNOSULFONIC ACID. CALCIUM SALT cas 8061-52-7
Product Description:
Calcium lignosulphonate is a kind of anionic surfactant of multicomponent polymers,
referred to as "wood calcium, and sodium lignosulfonate water reducing
agent is a kind of surface active agent, for the linear polymer compound,
appearance for tan powder, slightly fragrant smell, in 20000,
the average relative molecular mass with sulfite pulping wood pulp waste liquid by the advanced
production technology to acidification, sulfonated and modified technology of refined processed
anionic surfactant, was based on the structure of the derivatives of phenyl propane for unit by C
and C - C - O key chain link, and super molecular properties and high specific surface area,
contains a large number of functional groups,
Such as phenolic hydroxyl, methoxyl, benzyl hydroxyl, carbonyl, carboxyl, vinyl, etc.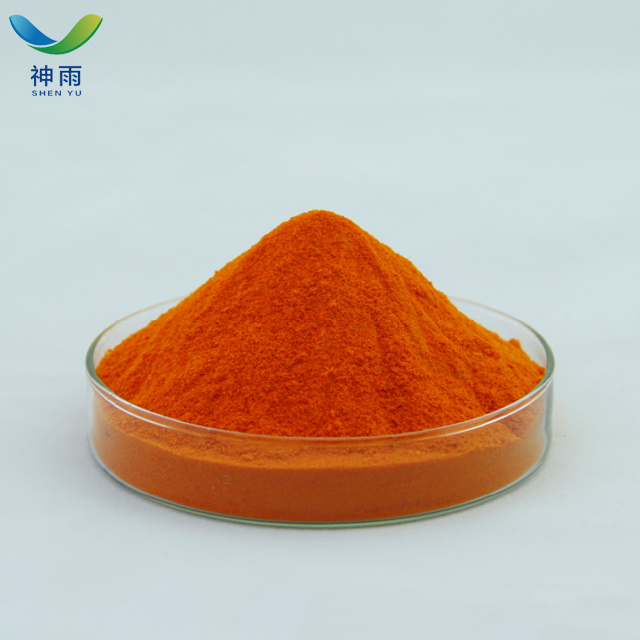 Calcium lignosulphonate Details:
English name: LIGNOSULFONIC ACID, CALCIUM SALT
English synonyms:LIGNOSULFONIC ACID, CA;
LIGNOSULFONIC ACID, CALCIUM SALT;
Calcium lignin salfonate;
Calcium Ligninsulfonate;
AlciuM lignosulfonate.
CAS no. : 8061-52-7
Molecular formula: C20H24CaO10S2
Molecular weight: 528.61
EINECS no. : 617-125-7
Solubility: H2O: soluble
PH value: ~4 (3wt. %)
Stability: Stable. Incompatible with strong oxidizing agents.
Calcium lignosulphonate Application:
1. Used as concrete water-reducing agent.
See water reducer MY for details.
2. Binder;Dispersant.
3. The products have been widely used as cement water-reducing agent, pesticide suspension agent,
ceramic body strengthening agent, water-coal slurry dispersant,
leather tanning agent, refractory binder, carbon black granulator, etc.
4. Used as cement water-reducing agent
Our Company Information:
Calcium lignosulphonate
Shenyu energy (Shandong) development Co. LTD belongs to Shenyu Group Company.
We mainly engaged in chemical raw materials import and export,
and have our own factory production of Butyldiglycol.
We have more than twenty years experience in chemical exports.
Stable prices, 95% of our company's products are for export.
Our company is mainly through research and development, production,
sales and service as one of the trade and industry, to provide customers with the best service.
We has been through the ISO9001:2015 quality certification,
and has a strict quality control system. We have stood in the field of chemistry to the front of the world,
with high-quality personnel, advanced equipment
and perfect management mode.
We insist on the goal of "reliable quality, good service and high reputation of enterprise".
Before ordering, we can provide test samples to ensure the quality of our products.
Why choose us:
Calcium lignosulphonate
3. Any question will be replied within 24 hours.
4. The packing can also be made according to the customers' requirement.
5. We can provide Commercial Invoice, Packing List, Bill of loading, COA,
Health certificate and Origin certificate.
If your markets have any special requirements, just let us know.
6. Prompt delivery. We have good cooperation with many professional forwarders.
We can send the products to you once you confirm the order.
7. We can accept various payment methods, L/C, T/T, D/A, D/P, O/A, Paypal, Western Union etc.,
and we have cooperate with Sinosure so many years.
Other related items of our company:
1. Basic Organic Chemicals
2. Inorganic Chemicals
3. Pharmaceutical Intermediates
4. Daily Chemicals
5. Active Pharmaceutical Ingredients