Product Description
Low Price Sodium Cobaltinitrite CAS 13600-98-1
Product description:
Sodium Cobaltinitrite is a yellow powder. It is hygroscopic. It is easy to dissolve in water and slightly soluble in alcohol. An identification reagent used as a potassium ion. Sodium Cobaltinitrite is a deep orange powder, soluble in water.Cobalt sodium nitrite can be destroyed by strong acid and strong alkali. Its aqueous solution is unstable and can be decomposed slowly at room temperature. [Co (NO2) 6]3- ions (cobalt nitrite (III) ions) interact with acetylacetone and only four nitro can be replaced. The reaction product has a trans structure. Due to the inverse position effect, a coordination nitro group is easily replaced by ammonium (amine).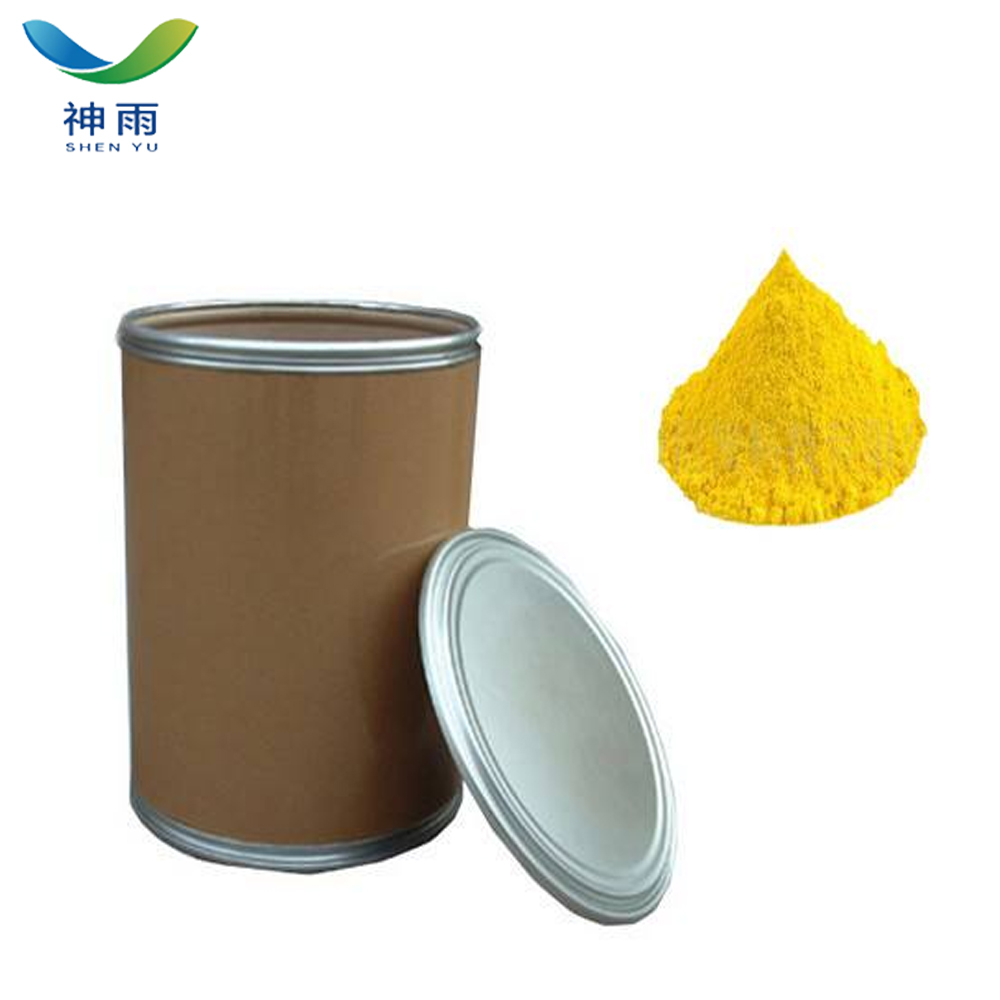 Feature:
High Purity
Low Price
Fast delivey
Good service
Product details:
English Name: SODIUM COBALTINITRITE
English synonyms: COBALTIC SODIUM NITRITE; COBALT SODIUM NITRITE; COBALT (III) SODIUM NITRITE; SODIUM COBALTINITRITE.
CAS: 13600-98-1
Molecular formula: CoN6Na3O12
Molecular weight: 403.94
EINECS: 237-077-7
Melting point: 220 degree C (Dec.) (lit.)
Storage conditions: Store below +30 C.
Solubility: 720g/l
Form: Solid
Color: Orange to orange-brown
PH value : 5 (100g/l, H2O, 20 C)
Sodium Cobaltinitrite Application:
1. microanalysis reagent used as potassium
2. the determination of potassium, rubidium and cesium. Potassium was identified in the soil analysis.
3. nitrosation reagents are used to convert aromatic amines to 1,3- two aryl three nitrates at high yield.
Sodium Cobaltinitrite Attention:
[skin contact]
Remove contaminated clothing and rinse with plenty of fresh water.
[eye contact]
Lift eyelids and rinse with flowing or normal saline. Go to a doctor.
[inhalation]
Quickly out of the scene to the fresh air. Keep the respiratory tract unobstructed. If breathing is difficult, oxygen is given. If breathing is stopped, artificial respiration is carried out immediately. Go to a doctor.
[feed]
Drink plenty of warm water and urge vomiting. Go to a doctor

Storage:
Sodium cobaltinitrite should be placed in low temperature, dry and ventilated storeroom. Tight doors and windows to prevent direct sunlight. It can be stored in the same store as nitrate other than ammonium nitrate, but it is isolated from organic matter, combustibles and reducing agents and is isolated from fire sources.
Package:25kg/Bag
Other related items of our company:
1. Basic Organic Chemicals
2. Inorganic Chemicals
3. Pharmaceutical Intermediates
4. Daily Chemicals
5. Active Pharmaceutical Ingredients