Product Description
Organic Chemicals Dibenzylideneacetone DBA
Dibenzylideneacetone is an organic chemical with CAS 538-58-9. Trans-trans is a crystalline solid with melting point 110-111 C, cis-trans is a light yellow acicular crystal with melting point 60 C, cis-cis is a yellow oily liquid with boiling point 130 C (2.7 Pa). Soluble in ethanol, acetone, chloroform, insoluble in water. Preparation method: Aldol condensation reaction of benzaldehyde and acetone was carried out in ethanol aqueous solution. The reaction temperature was 20-25 C and the yield was 78%.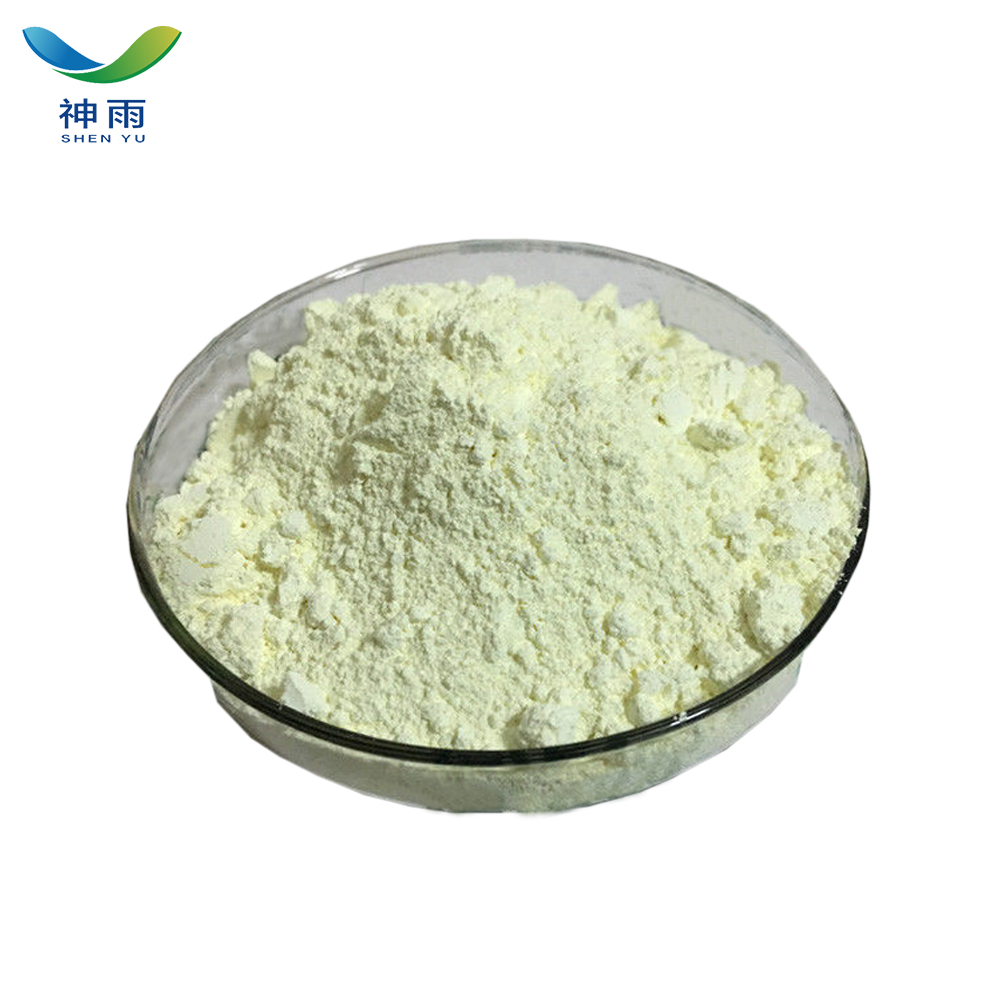 Feature:
High Purity
Low Price
Fast delivey
Good service
Dibenzylideneacetone Product details:
English Name: Dibenzylideneacetone
English synonyms: DIBENZYLIDENEACETONE; DIBENZAL ACETONE; DISTYRYL KETONE; 1,5-DIPHENYL-PENTA-1,4-DIEN-3-ONE; 1,5-DIPHENYL-3-PENTADIENONE; 1,5-DIPHENYL-1,4-PENTADIEN-3-ONE; AKOS 213-33; TRANS, 5-DIPHENYL-1,5-DIPHENL-1,4-PENTADIEN-3-PENTIEN
CAS: 538-58-9
Molecular formula: C17H14O
Molecular weight: 234.29
EINECS: 208-697-5
Melting point 107-113 C
Storage condition 0-6 degree C
Form solid
Color yellow
Stability Stable. Incompatible with strong oxidizing agents. Combustible.

Dibenzylideneacetone Application:
It is used to prevent daylight products.

Dibenzylideneacetone Attention:
[Ingestion]
If victim is conscious and alert, give 2-4 cupfuls of milk or water. Never give anything by mouth to an unconscious person. Get medical aid immediately.
[Inhalation]
Get medical aid immediately. Remove from exposure to fresh air immediately. If not breathing, give artificial respiration. If breathing is difficult, give oxygen.
[Skin]
Get medical aid immediately. Flush skin with plenty of soap and water for at least 15 minutes while removing contaminated clothing and shoes. Wash clothing before reuse.
[Eyes]
Flush eyes with plenty of water for at least 15 minutes, occasionally lifting the upper and lower eyelids. Get medical aid immediately.

Storage: Store in a tightly closed container. Do not store in glass. Store in a cool, dry area away from incompatible substances.
Package: 25kg/Bag
Other related items of our company:
1. Basic Organic Chemicals
2. Inorganic Chemicals
3. Pharmaceutical Intermediates
4. Daily Chemicals
5. Active Pharmaceutical Ingredients