Product Description
Pharmaceutical raw materials Imidazole with CAS 288-32-4
Imidazole is a five-membered aromatic heterocyclic compound with two intermediate nitrogen atoms in the molecular structure. Unshared electron pairs of 1-position nitrogen atoms in the imidazole ring participate in the cyclic conjugation. The electron density of nitrogen atoms decreases, which makes the hydrogen on this nitrogen atom easily depart in the form of hydrogen ions. Therefore, imidazole has weak acidity and can form salt with strong base. The 3-position nitrogen atoms in the imidazole ring, which occupy the SP2 hybrid orbital and do not participate in conjugation, can accept protons and form salts with strong acids. The alkalinity of imidazole is slightly stronger than that of pyrazole and pyridine.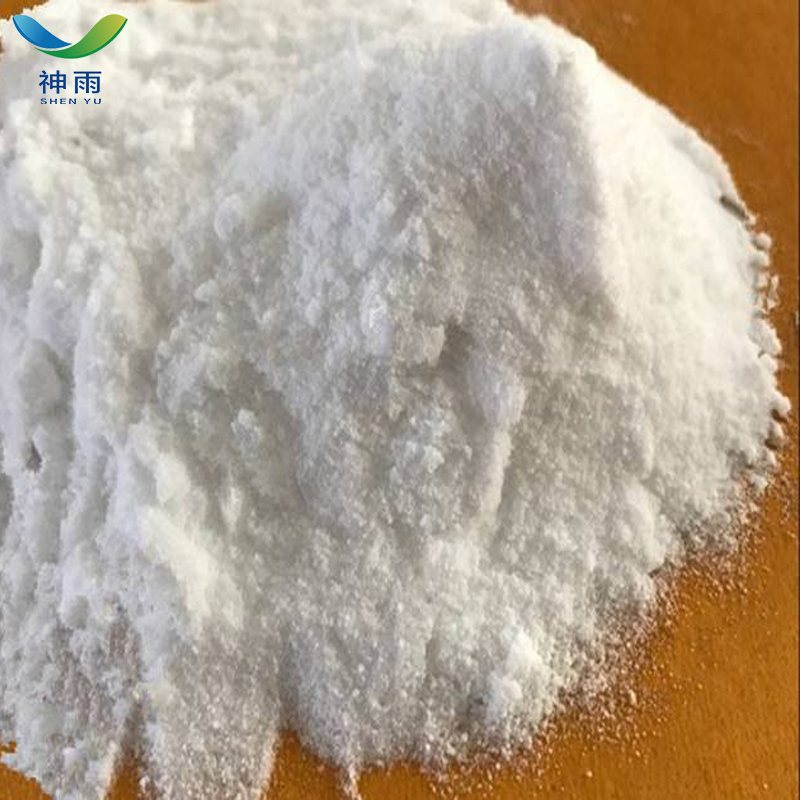 Feature:
High Purity
Low Price
Fast delivey
Good service
Imidazole Product details:
English Name: Imidazole
English synonyms: 1,3-Dia-zole, Miazole; 1H-Imidazol; Formamidine, N, N'-vinylene-; glioksal; IMD; Imidazol; Imidazolin; Imutex
CAS: 288-32-4
Molecular formula: C3H4N2
Molecular weight: 68.08
EINECS: 206-019-2
Melting point 88-91 degree C (lit.)
Boiling point 256 degree C (lit.)
Density 1.01 g/mL at 20 degree C
Vapor pressure <1 mm Hg (20 degree C)
Refractive index 1.4801
Flash point 293 degree F
Storage condition 2-8 degree C
Solubility H2O: 0.1 M at 20 degree C, clear, colorless
Acidity factor (pKa) 6.953 (at 25 C)
Morphological crystalline
Color white

Imidazole Application:
Imidazole can be used as curing agent for epoxy resin, which can improve the mechanical properties of products such as bending, stretching and compression, improve the electrical properties of insulation, improve the chemical properties of chemical resistance, and is widely used in computers and electrical appliances.Used as a rust inhibitor in copper for printed circuit boards and integrated circuits.Used as pharmaceutical raw materials for the manufacture of antifungal drugs, antifungal agents, hypoglycemic treatment drugs, artificial plasma, Trichomonas treatment drugs, bronchial asthma treatment drugs, anti-macula agents, etc. Used as pesticide raw material, used as synergist, preparation of insecticide and fungicide for boric acid preparation. In addition, imidazole is also used as a curing agent for urea-formaldehyde resin, photographic drugs, adhesives, coatings, rubber vulcanizates, antistatic agents and other raw materials; organic synthesis intermediates.
Imidazole Attention:
[Ingestion]
If victim is conscious and alert, give 2-4 cupfuls of milk or water. Never give anything by mouth to an unconscious person. Get medical aid immediately.
[Inhalation]
Get medical aid immediately. Remove from exposure to fresh air immediately. If not breathing, give artificial respiration. If breathing is difficult, give oxygen.
[Skin]
Get medical aid immediately. Flush skin with plenty of soap and water for at least 15 minutes while removing contaminated clothing and shoes. Wash clothing before reuse.
[Eyes]
Flush eyes with plenty of water for at least 15 minutes, occasionally lifting the upper and lower eyelids. Get medical aid immediately.

Storage: Store in a tightly closed container. Do not store in glass. Store in a cool, dry area away from incompatible substances.
Package: 25KG/Drum
Other related items of our company:
1. Basic Organic Chemicals
2. Inorganic Chemicals
3. Pharmaceutical Intermediates
4. Daily Chemicals
5. Active Pharmaceutical Ingredients