Product Description
Rosin price cas 8050-09-7
Product Description:
Rosin is a kind of natural resin which is abundant in nature and also a kind of renewable resource.
The components of rosin vary slightly with the origin of raw materials and processing methods.
It is mainly a mixture of resinic acid and a small number of neutral substances,
of which resinic acid is the main component, accounting for more than 90% of the total.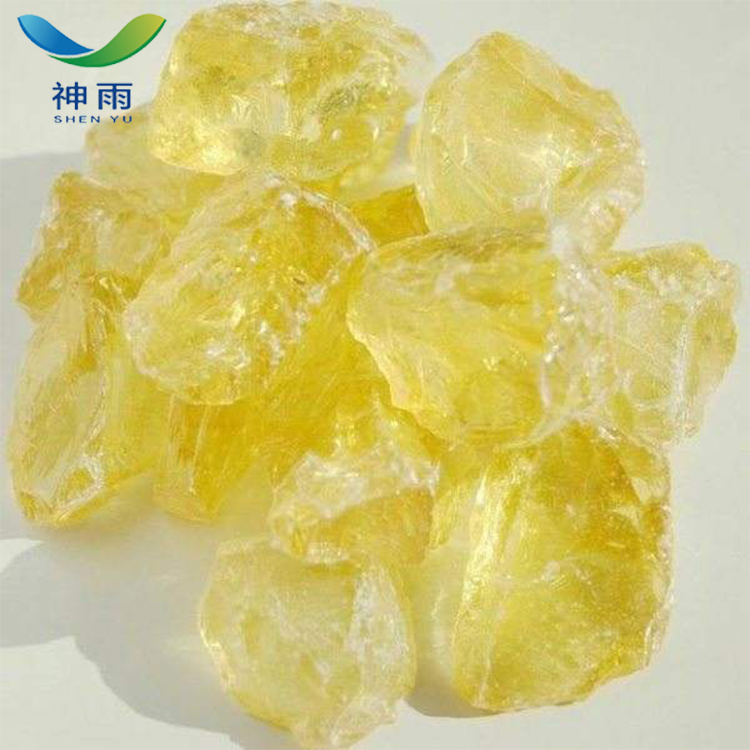 Rosin Details:
English name: Rosin
English synonym: BRAZILIAN GUM ROSIN;CHINESE GUM department ROSIN;
COLOPHONY.COLOPHONIUM;HYDROGENATED ROSIN.The GUM department ROSIN;
FF WOOD ROSIN;STAYBELITE RESIN
CAS no. : 8050-09-7
Molecular formula: C19H29COOH
Molecular weight: 0
EINECS no. : 232-475-7
Melting point: 70-72 ° C
Density: 1,07 g/cm3
Flash: 180 ° C
Solubility :chloroform: 0.1g /mL, clear, strongly yellow
Appearance: Powder/Solid
Water solubility: Soluble in alcohol, benzene, Mr. Insoluble in water

Rosin Application:
1.Paper industry
Rosin is saponified with caustic soda, made into glue, and alumina sulphate,
into the pulp, so that the paper is not easy to write through the ink, and easy to print.
2. Ink industry
Can be used as ink carrier with good compatibility.
3. Paint industry
Rosin made of calcium salt, sodium salt and other paint color bright,
dry quickly, increase the hardness and water resistance paint film.
Soap industry
Rosin with caustic soda saponification, the formation of rosin soap,
with greater detergency, soluble in water, good foam, can dissolve oil, made of soap.
5. Food industry
As a food additive, used in the production of chewing gum,
can also be used in the preparation of beverages.
A depilating agent composed of rosin and cottonseed oil
can also be used in meat processing.

Rosin package:
25kg/DRUM or according to your requirement.
Our Company Information:
Rosin
Shenyu energy (Shandong) development Co. LTD belongs to Shenyu Group Company.
We mainly engaged in chemical raw materials import and export,
and have our own factory production of Butyldiglycol.
We have more than twenty years experience in chemical exports.
Stable prices, 95% of our company's products are for export.
Our company is mainly through research and development, production,
sales and service as one of the trade and industry, to provide customers with the best service.
We has been through the ISO9001:2015 quality certification,
and has a strict quality control system. We have stood in the field of chemistry to the front of the world,
with high-quality personnel, advanced equipment
and perfect management mode.
We insist on the goal of "reliable quality, good service and high reputation of enterprise".
Before ordering, we can provide test samples to ensure the quality of our products.
Other related items of our company:
1. Basic Organic Chemicals
2. Inorganic Chemicals
3. Pharmaceutical Intermediates
4. Daily Chemicals
5. Active Pharmaceutical Ingredients