Ruthenium Dioxide With Cas 12036-10-1
Ruthenium oxide is a chemical with a molecular formula of RuO2.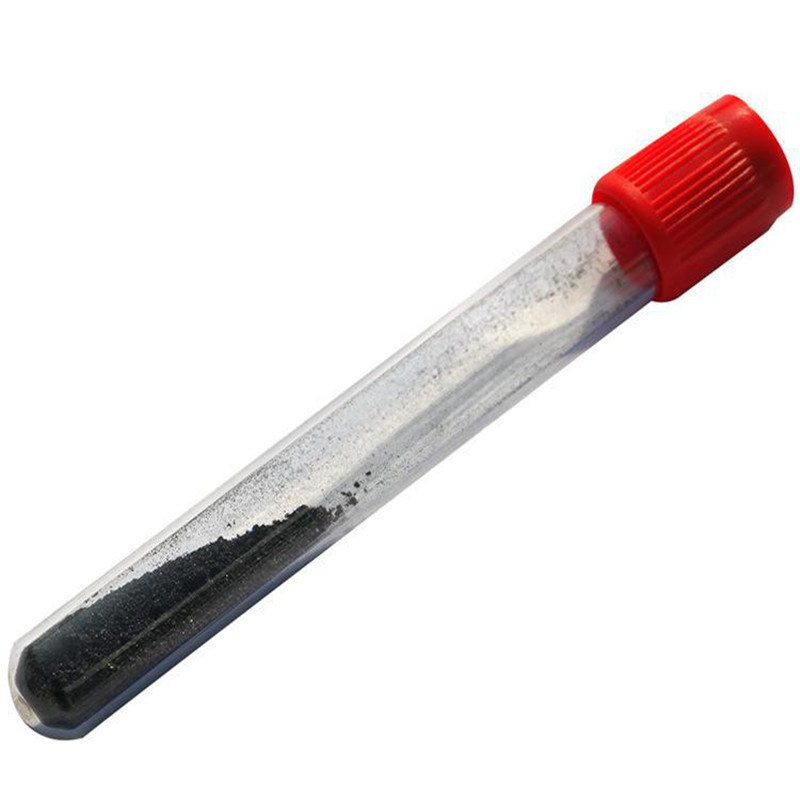 CAS:12036-10-1
MF:O2Ru
MW:133.07
EINECS:234-840-6
Synonyms:rutheniumoxide(ruo2) ;RUTHENIUM DIOXIDE;RUTHENIUM(IV) DIOXIDE;RUTHENIUM(IV) OXIDE;RUTHENIUM OXIDE;Ruthenium(IV) oxide anhydrous;Ruthenium(IV) oxide, 99.9% metals basis;RUTHENIUM(IV) OXIDE ANHYDROUS, 99.9%
Properties
Melting point:1200°C (subl.)
Density 6.97 g/mL at 25 °C(lit.)
form Powder
color Black
Water Solubility insoluble
Sensitive Hygroscopic
Character description editing
Black powder.
Physical parameter editing
Density: 6.97
Quality specification editor
Ruthenium (Ru) content: Ru greater than or equal to 75.0%
Iron (Fe) content: less than or equal to 0.005%
Nitrate (no3-1) content: less than or equal to 0.005%
Use note editing
Chemical catalysts are important materials for making resistors and capacitors
Storage and transportation editor
Easy to absorb moisture, under normal temperature seal dry preservation.
Danger editor
Danger code :Xi
Danger level :R36
Safety level: s26-s36