Product Description
Shenyu Supplied Holmium Oxide Price with CAS 12055-62-8
Holmium oxide, also known as the three oxidation of two holmium, is a chemical Ho2O3, a compound of rare earth elements composed of holmium and oxygen, and dysprosium oxide as one of the most paramagnetic substances known. Holmium oxide is one of the components of erbium oxide. In natural state, holmium oxide often coexists with trivalent oxides of lanthanides, which need special methods to separate. Holmium oxide can be used in the preparation of special colors of glass. Visible absorption spectra of glass and solution containing holmium oxide have a series of sharp peaks, so they are traditionally used as standard for calibration of spectrometers.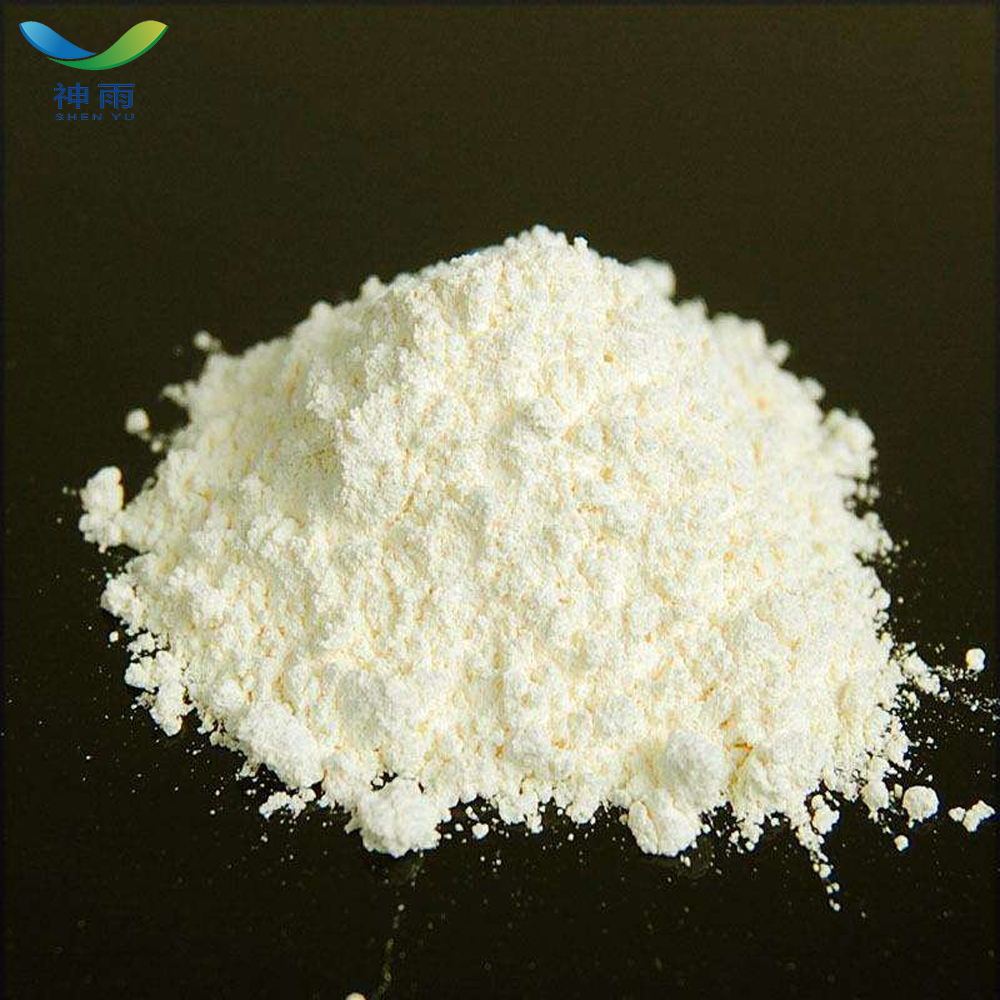 Feature:
High Purity
Low Price
Fast delivey
Good service
Holmium Oxide Product details:
English Name: Holmium Oxide
English synonyms: UV-VIS STANDARD 6; UV-VIS STANDARD 6: HOLMIUM OXIDE SOLUTION; HOLMIUM (+3) OXIDE;
CAS: 12055-62-8
Molecular formula: Ho2O3
Molecular weight: 377.86
EINECS: 235-015-3
Melting point >100 C (lit.)
Density 1.0966 g/mL at 25 degree C
Storage temperature: no restrictions.
Form nanopowder
Color Light yellow-orange to Beige
Water-soluble Insoluble in water.Soluble in perchloric acids.

Holmium Oxide Application:
1. as a magnetic material and a new electric light source
2. special crops
3. is mainly used to make a new type of dysprosium holmium lamp. It can also be used as additive for yttrium iron or yttrium aluminum garnet and raw material for producing metal Holmium.
4. research reagents, biochemical research
5. holmium for metal halide lamp additives, yttrium iron or yttrium aluminum garnet additives, fiber laser, optical fiber amplifier, optical fiber sensor and so on. Used as various additives for garnet, making metal halogen lamps and so on.

Holmium Oxide Attention:
[Ingestion]
If victim is conscious and alert, give 2-4 cupfuls of milk or water. Never give anything by mouth to an unconscious person. Get medical aid immediately.
[Inhalation]
Get medical aid immediately. Remove from exposure to fresh air immediately. If not breathing, give artificial respiration. If breathing is difficult, give oxygen.
[Skin]
Get medical aid immediately. Flush skin with plenty of soap and water for at least 15 minutes while removing contaminated clothing and shoes. Wash clothing before reuse.
[Eyes]
Flush eyes with plenty of water for at least 15 minutes, occasionally lifting the upper and lower eyelids. Get medical aid immediately.

Storage: Store in a tightly closed container. Do not store in glass. Store in a cool, dry area away from incompatible substances.
Package: 25kg/Bag
Other related items of our company:
1. Basic Organic Chemicals
2. Inorganic Chemicals
3. Pharmaceutical Intermediates
4. Daily Chemicals
5. Active Pharmaceutical Ingredients