Product Description
Sodium alginate 99% cas 9005-38-3
Product Description:
Alginate sodium also known as alginate sodium, alginate sodium, alginate sodium,
alginate, seaweed glue, alginate sodium.
The main constituent is sodium alginate, a compound of polyuronic acids.
A gum obtained from brown algae such as kelp.
White or light yellow powder, odourless, tasteless, with moisture absorption, relative density 1.59,
bulk density of 87.39 kg/m3, moisture content is 13%, ash 23%, blackening temperature 150 ℃,
carbonization temperature 340 ℃ (460 ℃), the ashing temperature 480 ℃,
heat of combustion of 10.46 J/g, insoluble in ethanol, ether and chloroform, etc.
Soluble in hot and cold water, 1% water solution pH value of 6 ~ 8, can form a sticky colloid solution,
and easy to protein, starch, pectin, Arabic gum, carboxymethyl cellulose,
sucrose, propylene triol and sorbitol blend.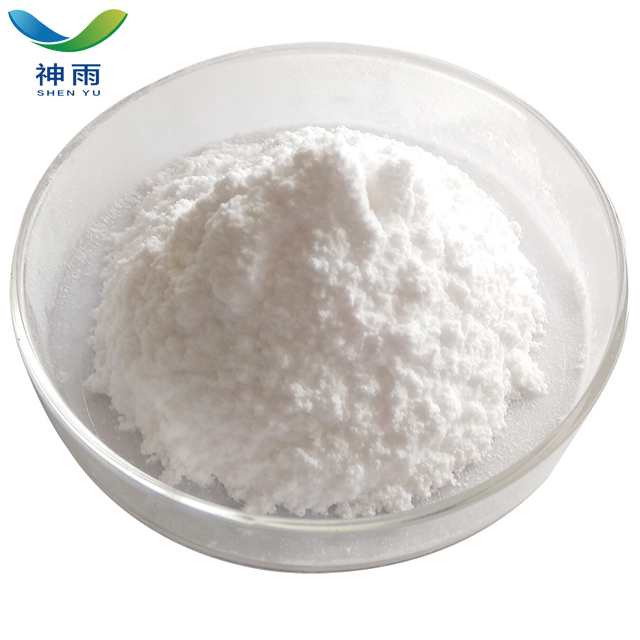 Alginate sodium Details:
English name:Sodium alginate
English synonyms:SodiuM alginate LB;Alginate oligosaccharide.SodiuM alginate, very low viscosity.
Alginic acid sodiuM salt powder;Sodium alginate from brown;
CAS no. : 9005-38-3
Molecular formula: C5H7O4COONa
Molecular weight: 0
EINECS no. : 618-415-6
FEMA: 2014 | ALGIN (LAMINARIA spp. AND OTHER KELPS)
Store at RT.
Solubility: Slowly soluble in water, forming a viscous, colloidal solution,
practically insoluble in ethanol (96 per cent).
Appearance: powder
Color: White to off-white
PH value: 6.0-8.0 (10mg/mL in H2O)
Water solubility: Soluble in water, Insoluble in alcohol, chloroform and Mr.

Alginate sodium Application:
1. Used as sizing agent and printing pulp for textiles, and as thickening agent,
stabilizer and emulsifier, it is widely used in food industry
2. As emulsifying stabilizer and thickening agent,
it can be used for all kinds of food according to the production requirements in China.
3. It is used to increase blood volume and maintain blood pressure,
eliminate histamine toxoid produced by burns, traumatic blood loss,
stable circulatory system before and after surgery, massive hemorrhagic shock, burn shock,
high fever, acute dysentery and other systemic dehydration, with good treatment effect.
4.It has the function of expelling cholesterol, inhibiting Pb, Cd and Sr from being absorbed by human body,
protecting gastrointestinal tract and whole intestine, losing weight and lowering blood glucose.
5.Stabilizer; Thickener;Emulsifier;
Dispersant;Gelling agent.By industry,
Suspending agent.
Our
Company Information:
Alginate sodium
Shenyu energy (Shandong) development Co. LTD belongs to Shenyu Group Company.
We mainly engaged in chemical raw materials import and export,
and have our own factory production of Butyldiglycol.
We have more than twenty years experience in chemical exports.
Stable prices, 95% of our company's products are for export.
Our company is mainly through research and development, production,
sales and service as one of the trade and industry, to provide customers with the best service.
We has been through the ISO9001:2015 quality certification,
and has a strict quality control system. We have stood in the field of chemistry to the front of the world,
with high-quality personnel, advanced equipment
and perfect management mode.
We insist on the goal of "reliable quality, good service and high reputation of enterprise".
Before ordering, we can provide test samples to ensure the quality of our products.
Why choose us
Alginate sodium
1. Supply sample.
2. Wholesale price.
3. Any question will be replied within 24 hours.
4. The packing can also be made according to the customers' requirement.
5. We can provide Commercial Invoice, Packing List, Bill of loading, COA,
Health certificate and Origin certificate.
If your markets have any special requirements, just let us know.
6. Prompt delivery. We have good cooperation with many professional forwarders.
We can send the products to you once you confirm the order.
7. We can accept various payment methods, L/C, T/T, D/A, D/P, O/A, Paypal, Western Union etc.,
and we have cooperate with Sinosure so many years.
Other related items of our company:
1. Basic Organic Chemicals
2. Inorganic Chemicals
3. Pharmaceutical Intermediates
4. Daily Chemicals
5. Active Pharmaceutical Ingredients