Sodium Cyanate with Cas 917-61-3
Sodium cyanate, Sodium NaCNO. It is mainly used in organic synthesis as raw material for the production of amines. The metallurgical industry is used as a heat treating agent for steel. The pesticide industry is used as a herbicide. In addition, it is also the raw material of the pharmaceutical industry.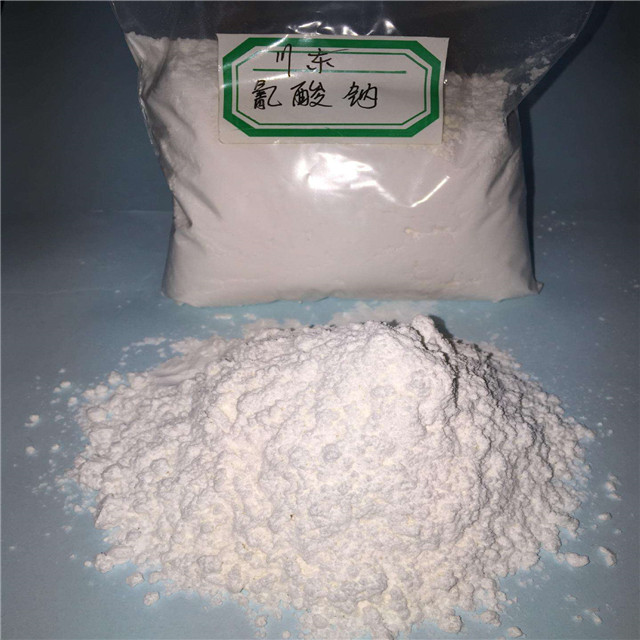 Property
CAS:917-61-3
MF:CNNaO
MW:65.01
EINECS:213-030-6
Melting point:550 °C
Density 1,937 g/cm3
form Crystalline Powder and/Chunks
color White to light yellow or light beige
Water Solubility 110 g/L (20 ºC)
Merck 14,8604
BRN 3594963
Stability:Stable. Incompatible with acids, strong oxidizing agents.
Synonyms:
sodium isocyanate;SODIUM CYANATE;Sodium cyanate ,90%;Strawberry Acid;Cyanic acid, sodiuMsalt (1:1);Sodium isocyanate Zassol;cyansan ;san-cyan
Safety instructions:
S61: avoid emissions to the environment. Refer to the special instructions/security data sheet.
S24/25: prevent skin and eye contact.
Mark of dangerous goods: Xn: harmful substances
Danger code: R22: swallowing is harmful.
R52/53: harmful to aquatic life and may cause long-term adverse effects on aquatic environment.
compositing
1. It is obtained by grinding and co-heating sodium cyanide with lead oxide and then crystallizing in water or dilute ethanol solution.
2. The reaction of sodium carbonate and urea on the gas lamp is as follows:
Na2CO3 co (NH2) 2 + 2 = = = = 2 nacno + CO2 + H2O + 2 nh3 write write write
The remaining melt, sodium cyanate, is colorless and brown. The experiment must be carried out in a fume hood because the highly toxic molten sodium cyanate will evaporate.
Other related items of our company:
1. Basic Organic Chemicals
2. Inorganic Chemicals
3. Pharmaceutical Intermediates
4. Daily Chemicals
5. Active Pharmaceutical Ingredients