Product Description
Sodium polyacrylate price with cas 9003-04-7
Product Description:
Polyacrylate sodium is a kind of commonly used dispersant, also known as homopolymer,
S 2 - acrylic acid sodium polyacrylate sodium, colorless or light yellow viscous liquid under normal temperature,
non-toxic, weak alkaline, insoluble in ethanol, acetone and other organic solvents,
soluble in water and sodium hydroxide solution, but in calcium hydroxide,
magnesium hydroxide aqueous solution with the increase in the number of alkaline earth metal ions,
dissolve before precipitation.
It can be operated under alkaline and medium concentration multiple conditions without scale formation,
with molecular weight of about 500-3000, and can disperse the microcrystalline or sediment of calcium carbonate,
calcium sulfate and other salts in water without precipitation, so as to achieve the purpose of scale inhibition.
It can be used as scale inhibitor and dispersant in circulating cooling water system such as power plant,
chemical plant, fertilizer plant, oil refinery and air conditioning system.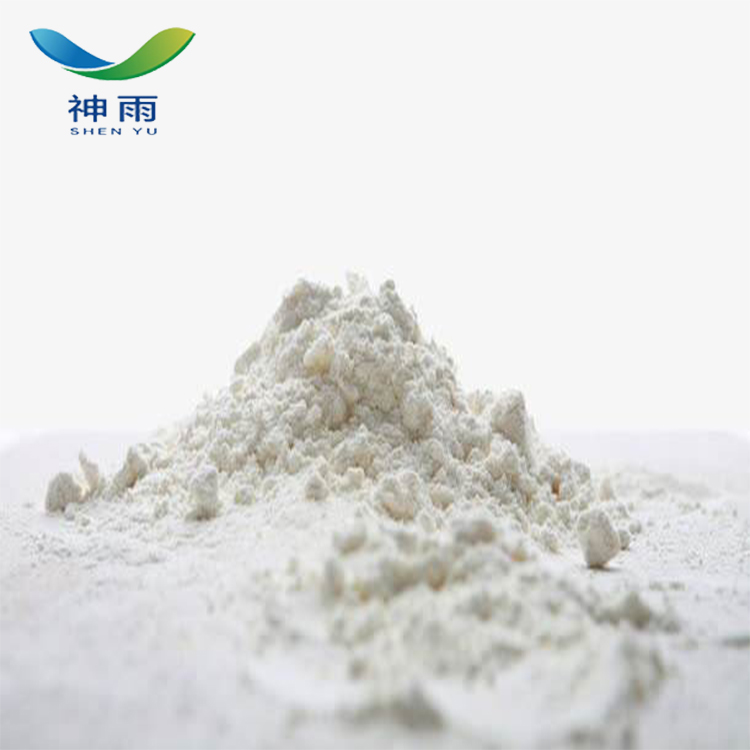 Polyacrylate sodium Details:
English name: Sodium polyacrylate
English synonyms: ACRYLIC ACID, SODIUM SALT POLYMER;Poly real (acrylic acid, sodiuM salt) solution business,
Mw ~ 1200, 45 wt. % in H2O;Poly real (acrylic acid, sodiuM salt) solution business, Mw - 15000,
CAS no. : 9003-04-7
Molecular formula: (C3H3NaO2)n
Molecular weight: 0
EINECS no. : 999-999-2
Density: 1.32 g/mL at 25 ° C
Refractive index: n20/D 1.43
Storage conditions: 2-8 ° C
Appearance: powder
Moisture sensitive: Stable, but moisture sensitive.

Polyacrylate sodium Application:
1. Used as corrosion and scale inhibitor, water quality stabilizer,
coating thickener and water retaining agent, flocculant, drilling mud treatment agent, etc.
2. The agent is applied to the circulating cold water treatment of copper material equipment,
and its scale inhibition effect is good.
At the dosage of 100 mg/L, it can form a chelate compound with scale ions in water
of medium hardness to flow with water and prevent the formation of iron oxide scale.
3.Thickening and stabilizing agents in sauces, cream and tomato sauces.
As dispersant in juice and liquor.
It can improve taste and stability of ice cream.
Frozen and processed aquatic products surface jelly agent, play a role in preservation.
It can also change the protein structure, enhance the viscoelasticity of food and improve the tissue.
4. Thickener.
Our
Company Information:
Polyacrylate sodium
Shenyu energy (Shandong) development Co. LTD belongs to Shenyu Group Company.
We mainly engaged in chemical raw materials import and export,
and have our own factory production of Butyldiglycol.
We have more than twenty years experience in chemical exports.
Stable prices, 95% of our company's products are for export.
Our company is mainly through research and development, production,
sales and service as one of the trade and industry, to provide customers with the best service.
We has been through the ISO9001:2015 quality certification,
and has a strict quality control system. We have stood in the field of chemistry to the front of the world,
with high-quality personnel, advanced equipment
and perfect management mode.
We insist on the goal of "reliable quality, good service and high reputation of enterprise".
Before ordering, we can provide test samples to ensure the quality of our products.
Why choose us
Polyacrylate sodium
1. Supply sample.
2. Wholesale price.
3. Any question will be replied within 24 hours.
4. The packing can also be made according to the customers' requirement.
5. We can provide Commercial Invoice, Packing List, Bill of loading, COA,
Health certificate and Origin certificate.
If your markets have any special requirements, just let us know.
6. Prompt delivery. We have good cooperation with many professional forwarders.
We can send the products to you once you confirm the order.
7. We can accept various payment methods, L/C, T/T, D/A, D/P, O/A, Paypal, Western Union etc.,
and we have cooperate with Sinosure so many years.
Other related items of our company:
1. Basic Organic Chemicals
2. Inorganic Chemicals
3. Pharmaceutical Intermediates
4. Daily Chemicals
5. Active Pharmaceutical Ingredients