Product Description
Top Grade Glycerol with CAS 56-81-5
Product description:
Glycerol, also known as glycerol, is colorless, odorless and sweet. Its appearance is clear, viscous and liquid. It is an organic substance. It is commonly known as glycerin. Glycerol absorbs moisture from air and absorbs hydrogen sulfide, hydrogen cyanide and sulfur dioxide. It is difficult to dissolve in benzene, chloroform, carbon tetrachloride, carbon disulfide, petroleum ether and oil. Glycerol is the skeleton component of triglycerides.Glycerol can be esterified with acid, such as esterification with benzene two formic acid to form alkyd resin. Transesterification of the ester with the ester. Reaction with hydrogen chloride to produce chloroalcohol. There are two ways of dehydration of glycerol: dehydration of molecules to two glycerol and polyglycerol, and dehydration of molecules to acrolein. Glycerol reacts with alkali to produce alcohol. Acetal and ketal are generated by reaction with aldehydes and ketones. Oxidation of dilute nitric acid to glyceraldehyde and two hydroxyacetone; oxidation of periodate to formic acid and formaldehyde. Contact with strong oxidants such as chromic anhydride, potassium chlorate or Potassium Permanganate can cause combustion or explosion. Glycerol can also act as nitrification and acetylation.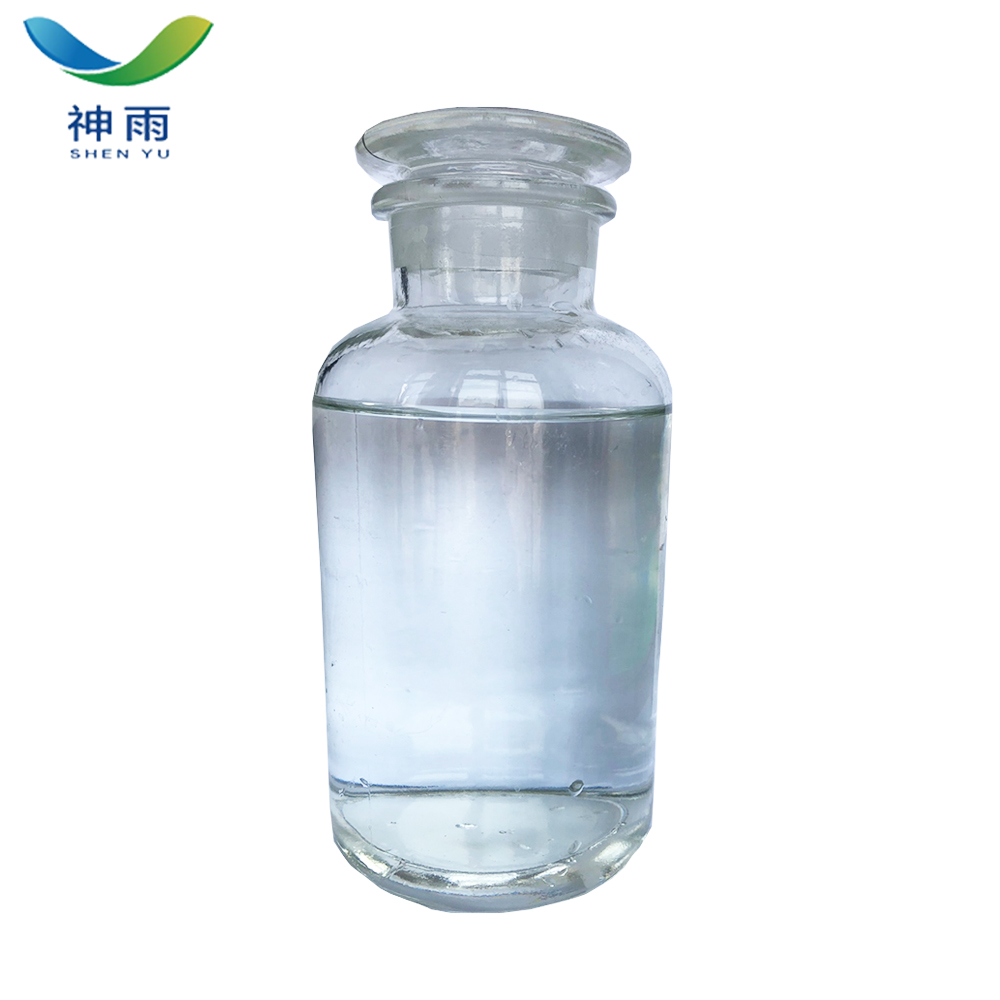 Feature:
High Purity
Low Price
Fast delivey
Good service
Product details:
English Name: Glycerol
English synonyms: Emery 912; Glyceol; Glycerin USP; glycerin (MIST); Glycerin, anhydrous; Glycerin, synthetic; glycerin, synthetic;
CAS: 56-81-5
Molecular formula: C3H8O3
Molecular weight: 92.09
EINECS: 200-289-5
Melting point: 20 degree C (lit.)
Boiling point: 290 C
Density: 1.25 g/mL (lit.)
Vapor density: 3.1 (vs air)
Vapor pressure: <1 mm Hg (20 degree C)
Refractive index: n20/D 1.474 (lit.)
FEMA: 2525 GLYCEROL
Flash point: 320 F
Storage condition: 2-8 degree C
Solubility H2O: 5 M at 20 degree C, clear, colorless
Industry classification: Alcohol And Hydroxybenzene
Application:
Glycerol is an important basic organic raw material. It is widely used in industry, medicine and daily life. It is used for about 1700 kinds of applications. It is mainly used in medicine, cosmetics, alkyd resin, tobacco, food, acid resin, cellulose and explosive, textile printing and printing. The consumption of glycerol in alkyd resin, SAE Lu and explosives decreased. But its applications in medicine, cosmetics and food will continue to grow.
Attention:
[skin contact]
Remove contaminated clothing and rinse the skin thoroughly with soapy water and clear water.
[eye contact]
Lift eyelids and rinse with flowing or normal saline. Go to a doctor.
[inhalation]
Quickly out of the scene to the fresh air. Keep the respiratory tract unobstructed. If breathing is difficult, oxygen is given. If breathing is stopped, artificial respiration is carried out immediately. Go to a doctor.
[feed]
Drink plenty of warm water and urge vomiting. Go to a doctor.
[hazard characteristics]
Flammable, vapor and air can form explosive mixture, in case of open fire, high heat can cause combustion and explosion. It can react strongly with the oxidizing agent. It is easy to produce and accumulate static electricity when the velocity is too fast. Its vapor is heavier than air and can spread to a relatively low level at a relatively low level.
[harmful combustion products]
Carbon monoxide and carbon dioxide.
[fire extinguishing method]
Spray cooling container, if possible, move the container from the fire to the open. Fire extinguishing agents: foam, carbon dioxide, dry powder and sand.


Storage:
Store in a cool, ventilated storeroom. Stay away from fire and heat. It should be kept separately from oxidants and acids. Equipped with the corresponding variety and quantity of fire equipment. Emergency handling equipment and suitable storage materials should be provided in the storage area.
Package: 200L/Barrel
Other related items of our company:
1. Basic Organic Chemicals
2. Inorganic Chemicals
3. Pharmaceutical Intermediates
4. Daily Chemicals
5. Active Pharmaceutical Ingredients