Product Description
Tributyl phosphate 126-73-8
Tributyl phosphate is mainly used as solvent, but also as nitrocellulose, cellulose acetate, chlorinated rubber and polyvinyl chloride plasticizers, rare metal extraction agents, heat exchange media. Due to its low surface tension and water-insoluble physical properties, Tributyl phosphate can be used as industrial antifoaming agent, effectively making the formed foam film in an unstable state and rapidly defoaming. Tributyl phosphate is not applicable to food/cosmetics.
Physical and chemical properties:
Appearance: colorless transparent liquid
EC: 204-800-2
Formula: C12H27O4P
Molecular weight: 266.32
Vapor pressure: 2.67 kPa / 20 ℃
Boiling point: 180-183 ℃ (2.87 kPa)
Flash point: 146 ℃
Melting point < - 79 ℃
Surface tension: 27.79 mN/m (20 ℃)
Solubility: difficult to dissolve in water, can be mixed with a variety of organic solvents.
Density relative density (water =1)
Relative density (air =1)7.67
Stability: stable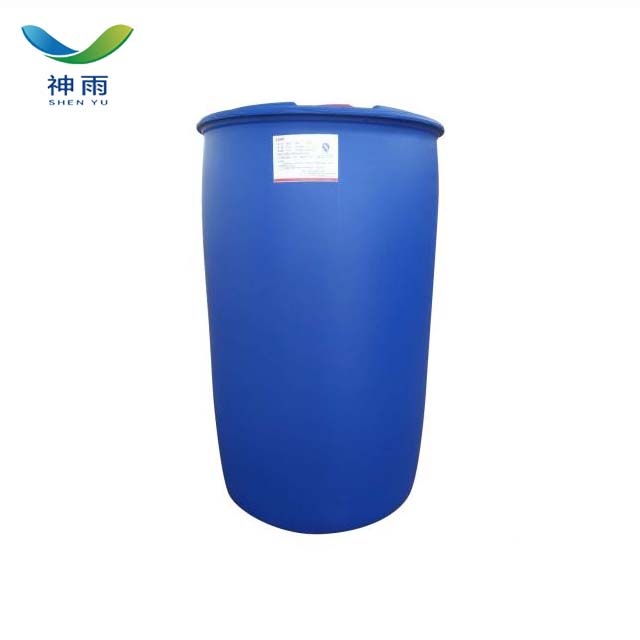 Application:
1. Tributyl phosphate can be used as solvent, plasticizer, rare earth metal separation agent and organic synthesis intermediate for gas chromatography fixing liquid, nitrifying fiber and ethyl cellulose
2. Tributyl phosphate has good anti-polymerization effect on acrylate, methacrylate, acrylic acid, acrylonitrile, styrene and butadiene, and its anti-polymerization performance is better than that of phenol
3. Solvent used as an extractant for metal complex, a plasticizer for cellulose nitrate, cellulose acetate, chlorinated rubber and polyvinyl chloride, and a solvent for coatings, inks and adhesives
4. Used for cellulose nitrate, acetic acid cellulose, chlorinated rubber and PVC plasticizer, also used for coatings, adhesives and printing ink solvent, defoamer, electrostatic elimination agent, the extraction of rare earth elements.
5. Nitrifying fibers and cellulose acetate solvents, antifoaming agents, heat exchange media, plasticizers and extractants. Gas chromatographic stationary liquid (highest use temperature 120 ℃, solvent ether) extraction of cobalt, iridium, manganese, molybdenum, palladium, rhodium, nickel, uranium and tungsten, molybdenum colorimetric determination. Organic synthesis.
Packing:
150/200kg/barrel or according to customer requirements
Other related items of our company:
1. Basic Organic Chemicals
2. Inorganic Chemicals
3. Pharmaceutical Intermediates
4. Daily Chemicals
5. Active Pharmaceutical Ingredients