2-Nitroaniline with CAS 88-74-4
2- nitroaniline, mainly used as dye intermediates and synthetic photographic antifogging agents, is also used for the determination of trace iodide, the production of pesticide polymyrrhizin, etc. It's more toxic than aniline. It can be absorbed through the skin and respiratory tract. It is a strong form of high iron red protein, which causes hypoxia of tissues and cyanosis, and causes damage to the central nervous system, cardiovascular system and other organs.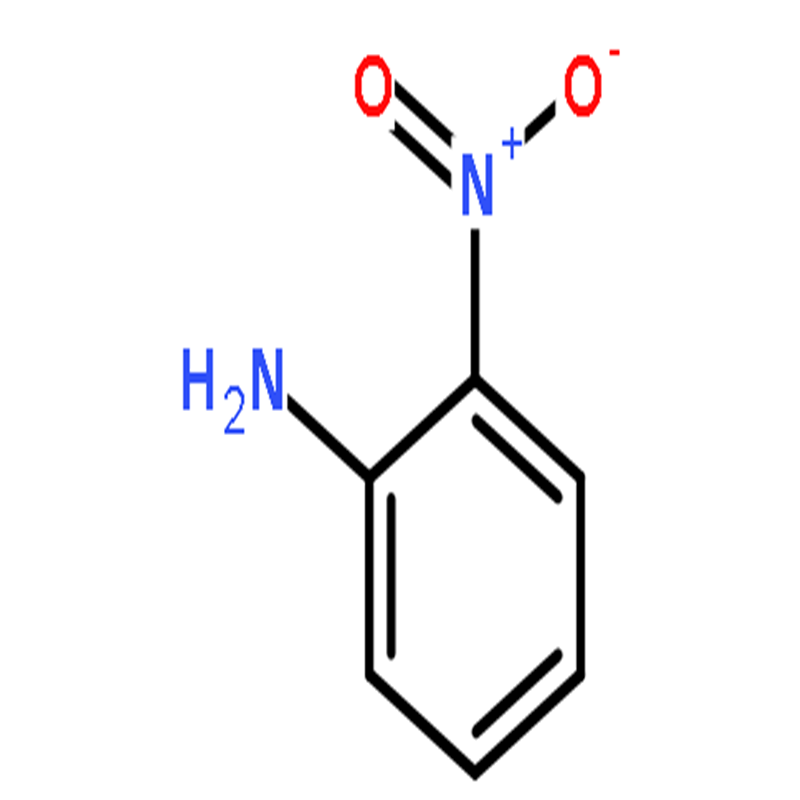 CAS:88-74-4
MF:C6H6N2O2
MW:138.12
EINECS:201-855-4
Synonyms:1-amino-2-nitro-benzen ;1-Nitro-2-aminobenzene;2-Aminonitrobenzene;2-nitro-benzenamin ;2-Nitrobenzenamine;2-nitro-Benzenamine ;2-Nitro-benzeneamine;2-Nitro-phenylamine
Properties
Melting point:70-73 °C(lit.)
Boiling point:284 °C(lit.)
Density 1,255 g/cm3
Flash point:168 °C
storage temp. 2-8°C
solubility methanol: 0.1 g/mL, clear
Colour Index 37025
pka-0.26(at 25℃)
form Crystals or Flakes
color Orange to brown
PH6.1 (10g/l, H2O, 20℃)(slurry)
Water Solubility 1.1 g/L (20 ºC)
Merck 14,6582
BRN 509275
Stability:Stable. Incompatible with acids, acid chlorides, acid anhydrides, strong oxidizing agents, chloroformates, hexanitroethane.
Emergency management editor
Leakage processing
It is recommended that emergency workers wear gas masks and chemical protective clothing. Do not contact the leakage directly. Use a clean shovel to collect it in a dry, clean, covered container and transport it to a waste disposal site. It can also be washed with a lot of water and diluted into the waste water system. If a large number of leakage, collection, recycling or harmless disposal after waste.
Protective measures
Respiratory protection: wear a gas mask when the air concentration is high. Self - contained breathing apparatus should be worn in emergency rescue or escape.
Eye protection: wear chemical safety goggles.
Protective clothing: wear tight sleeve overalls and long rubber shoes.
Hand protection: wear rubber gloves.
Others: smoking, eating and drinking are prohibited at work. Change your work clothes in time. Don't drink alcohol before work and bathe in warm water. Perform pre-employment and regular physical examination. [1]
First aid measures
Skin contact: immediately remove contaminated clothing and rinse thoroughly with soapy water and water. Pay attention to the hands, feet and nails.
Eye contact: immediately lift the eyelid and rinse with plenty of running water or saline water.
Inhalation: quickly disengage from the scene to the fresh air. Give oxygen when you have difficulty breathing. When breathing stops, artificial respiration is carried out immediately. Go to a doctor.
Food intake: those who accidentally take it will rinse their mouth, drink water, and take oral activated carbon after washing their stomach, and then give it to induce diarrhea. Go to a doctor.
Fire fighting methods: water, carbon dioxide, sand, dry powder, foam.