Product Description
99% alpha-Chloralose Pharmaceutical Grade
alpha-Chloralose is a chemical substance with a molecular weight of 309.5283. Melting point 176-182 C, white crystalline powder, relative density 1.773 g/cm 3, soluble in hot water, ether, slightly soluble in cold water, ethanol, chloroform. In case of railway transportation, calcium plastic corrugated boxes can be used for outer packing. However, the packaging test must be qualified and approved by the Railway Bureau. Railway transportation should be in strict accordance with the Ministry of Railways "Dangerous Goods Transportation Rules" in the list of dangerous goods loading. Before transportation, we should check whether the packaging container is complete and sealed. During transportation, we should ensure that the container does not leak, collapse, fall or damage. It is strictly prohibited to mix with acids, oxidants, food and food additives. Transportation vehicles should be equipped with corresponding varieties and quantities of fire fighting equipment and leakage emergency handling equipment. During transportation, we should prevent exposure to sunlight, rain and high temperature. Highway transportation should follow the prescribed route, not in residential areas and densely populated areas.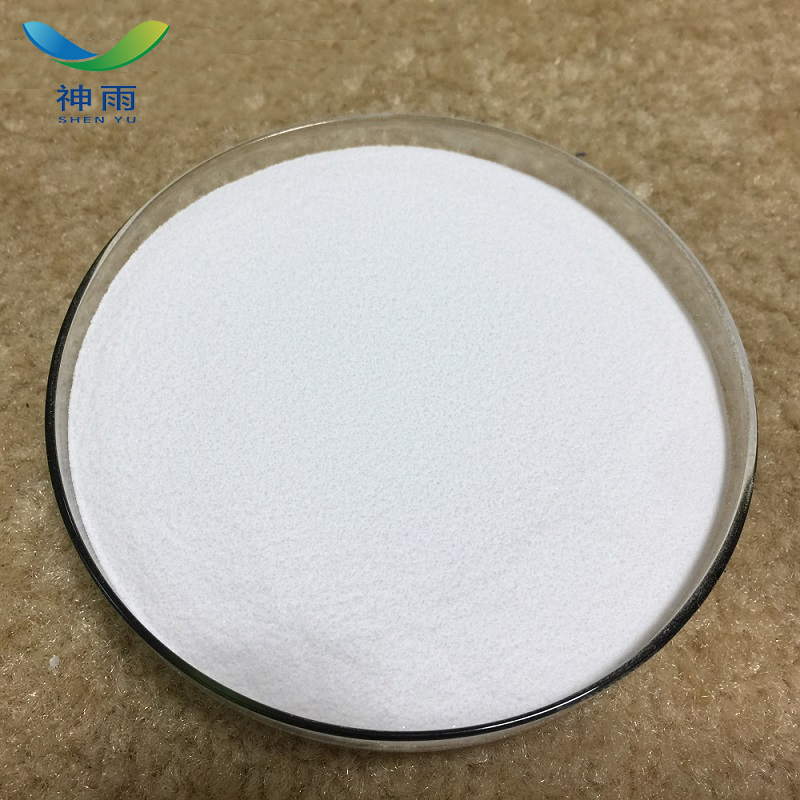 Feature:
High Purity
Low Price
Fast delivey
Good service
alpha-Chloralose Product details:
English Name: alpha-Chloralose
English synonyms: r) - 1,2-o - (2,2,2-trichloroethylidene) - alpha-d-glucofuranose; 2-O - (2,2,2-trichloroethylidene) - (r) - alpha-d-glucofuranos; 2-O - (2,2-trichloroethylidene) - (theta) - alpha-d-glucofuranos; alfamat; alpha-chlors; aploral; alpha-hochloral; alpha-hochloral; and hochloral;
CAS: 15879-93-3
Molecular formula: C8H11Cl3O6
Molecular weight: 309.53
EINECS: 240-016-7
Melting point 178-182 degree C
The specific rotation is 18 (c=2, 95% C2H5OH).
Boiling point 424.33 degree C (rough estimate)
Density 1.6066 (rough estimate)
Refractive index 1.5320 (estimate)
Solubility ethanol: 10 mg/mL or yellow-brown, clear to slightly hazy, colorless to faintly to
Water solubility 0.44 g/100 mL (15 C)

alpha-Chloralose Application:
For laboratory animals, it is used as an anesthetic.

alpha-Chloralose Attention:
[Ingestion]
If victim is conscious and alert, give 2-4 cupfuls of milk or water. Never give anything by mouth to an unconscious person. Get medical aid immediately.
[Inhalation]
Get medical aid immediately. Remove from exposure to fresh air immediately. If not breathing, give artificial respiration. If breathing is difficult, give oxygen.
[Skin]
Get medical aid immediately. Flush skin with plenty of soap and water for at least 15 minutes while removing contaminated clothing and shoes. Wash clothing before reuse.
[Eyes]
Flush eyes with plenty of water for at least 15 minutes, occasionally lifting the upper and lower eyelids. Get medical aid immediately.

Storage: Store in a tightly closed container. Do not store in glass. Store in a cool, dry area away from incompatible substances.
Package: 25kg/bag
Other related items of our company:
1. Basic Organic Chemicals
2. Inorganic Chemicals
3. Pharmaceutical Intermediates
4. Daily Chemicals
5. Active Pharmaceutical Ingredients