Product Description
99% Potassium chloride best price cas 7447-40-7
Product Description:
Potassium chloride is an important fertilizer needed for plant growth,
which has fast fertilizer effect and can be absorbed by the soil and is not easy to be lost.
Applying appropriate amount of potassium fertilizer can make the crop stem grow solid, prevent lodging,
promote flowering and bearing fruit, and enhance the ability of drought resistance, cold resistance,
disease and insect pest resistance, so it is of great significance for high agricultural yield.
Germany used it as the main source of potash in 1861 and maintained its monopoly for a long time.
Potassium chloride is also China's major agricultural potassium fertilizer varieties,
because of the rich mineral resources, the production method is simple, low cost, high k content and the reason,
since potassium chloride is still the main varieties of potash in the world,
accounts for about 90% of total sales of the global potash above, of which 50% directly applied,
the rest are mainly used for manufacturing complex (mixed) fertilizer.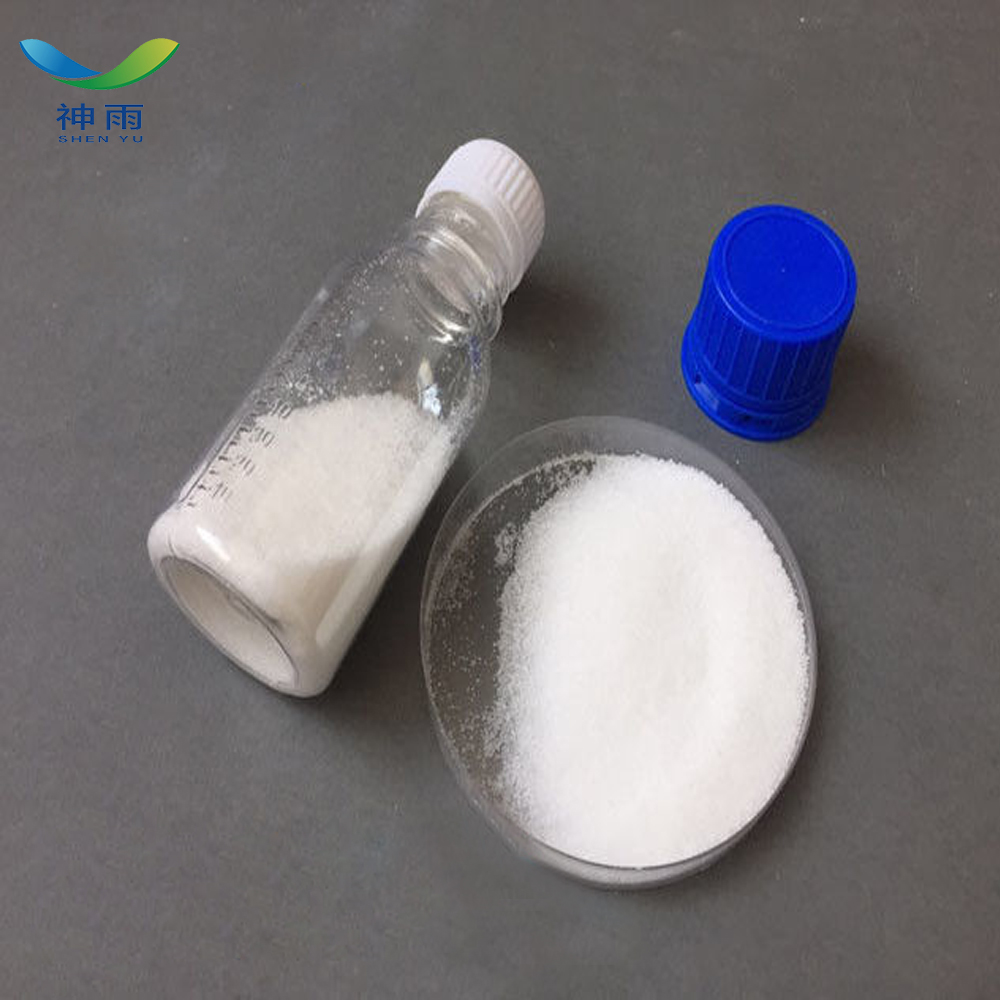 Potassium chloride Details:
English name: Potassium chloride
English synonym: Chlorid draselny;Chloriddraselny;Chlorideofpotash;Chloropotassuril;Chloropotassuril diffu - K;
Kaleorid;Kaleorod;Kalitabs
CAS no. : 7447-40-7
Formula: ClK
Molecular weight: 74.55
EINECS no. : 231-211-8
Melting point: 770 ° C (lit.)
Boiling point: 1420 ° C
Density: 1.98 g/mL at 25 ° C (lit.)
Refractive index: n20/D 1.334
Flash: 1500 ° C
Storage conditions: 2-8 ° C
Solubility: H2O: soluble
Form: random supplies
Color: White,
PH: 5.5 8.0 (20 ℃, 50 mg/mL in H2O)
Water solubility: 340 g/L (20 C)
Potassium chloride

Application:
1. Can be used as leavening agent in food;
Also can be used for glass, printing and dyeing, soap, enamel, preparation of potassium salt,
synthetic ammonia decarbonylation, also used for color television industry.
2. Used for glass, printing and dyeing, soap, enamel, preparation of potassium salt,
synthetic ammonia decarbonylation, also used in color TV industry, mainly used as leavening agent in food.
3. Analytical reagents.High purity analysis.Emission spectrum analysis.
Fluxes for silicates and insoluble sulfates.Water absorbent for organic liquids.Electroplating.
Fertilizer.Photographic.
4. It can be used as an alkaline agent and dough improver, and can inhibit the sourness of noodles.
Our Company Information:
Potassium chloride
Shenyu energy (Shandong) development Co. LTD belongs to Shenyu Group Company.
We mainly engaged in chemical raw materials import and export,
and have our own factory production of Butyldiglycol.
We have more than twenty years experience in chemical exports.
Stable prices, 95% of our company's products are for export.
Our company is mainly through research and development, production,
sales and service as one of the trade and industry, to provide customers with the best service.
We has been through the ISO9001:2015 quality certification,
and has a strict quality control system. We have stood in the field of chemistry to the front of the world,
with high-quality personnel, advanced equipment
and perfect management mode.
We insist on the goal of "reliable quality, good service and high reputation of enterprise".
Before ordering, we can provide test samples to ensure the quality of our products.
Why choose us:
Potassium chloride
3. Any question will be replied within 24 hours.
4. The packing can also be made according to the customers' requirement.
5. We can provide Commercial Invoice, Packing List, Bill of loading, COA,
Health certificate and Origin certificate.
If your markets have any special requirements, just let us know.
6. Prompt delivery. We have good cooperation with many professional forwarders.
We can send the products to you once you confirm the order.
7. We can accept various payment methods, L/C, T/T, D/A, D/P, O/A, Paypal, Western Union etc.,
and we have cooperate with Sinosure so many years.
Other related items of our company:
1. Basic Organic Chemicals
2. Inorganic Chemicals
3. Pharmaceutical Intermediates
4. Daily Chemicals
5. Active Pharmaceutical Ingredients