Product Description
High quality Potassium persulfate cas 7727-21-1
Product Introduction:
Potassium persulfate K2S2O8) (formula is also called high potassium sulphate,
potassium sulphate had two talents, potassium sulfate, disulfide eight oxygen acid potassium,
molecular weight: 270.32, decomposition temperature: 50 to 60 ℃, is a white, tasteless crystal,
soluble in water, insoluble in ethanol, has the strong oxidizing,
commonly used for bleaching agent, antioxidant, also can be used as a polymerization initiator,
almost don't absorption of moisture, temperature stability is good, easy to store,
and has the advantages of convenient and safe.
Physicochemical property:
English name: Potassium persulfate
English synonyms: DI - POTASSIUM PEROXODISULPHATE;DIPOTASSIUM PEROXYDISULFATE.
BETZ 2701;TNP - 201 DECOMPOSITION SOLUTION 1;Anthion;NP A SOLUTION;
CAS no. : 7727-21-1
Molecular formula: K2O8S2
Molecular weight: 270.32
EINECS no. : 231-781-8
Melting point: 1067 ° C
Boiling point: 1689 ° C
Density: 2.47
Vapor density: 9.3 (vs air)
Storage conditions: Store at + 5 ° C to + 30 ° C.
Solubility: H2O: 0.5 M at 20 ° C, the clear and colorless
Characteristics: Solid
Color: White,
PH: 3.2 (50 g/l, H2O, 20 ℃)
Water solubility: 5 g/100 mL (20 C)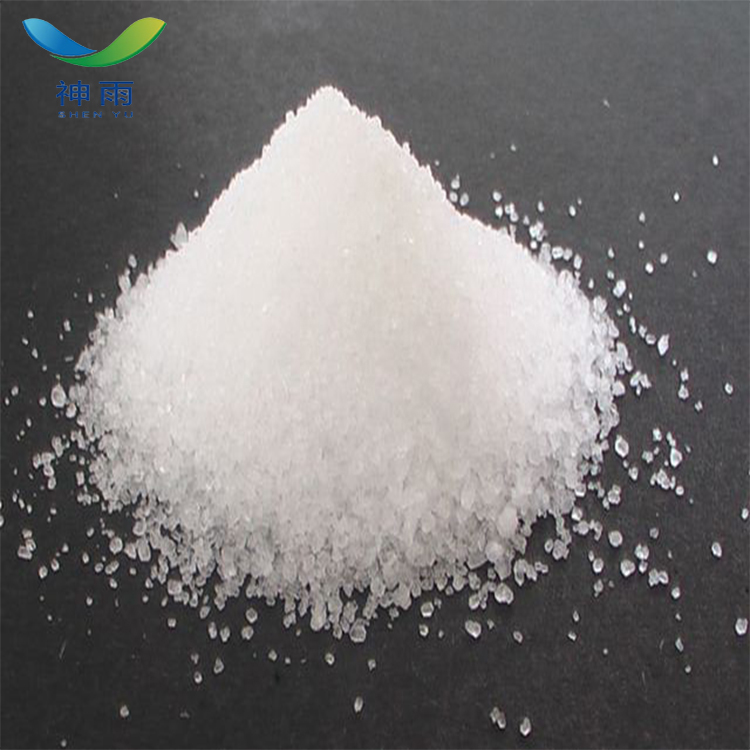 Potassium persulfate USES:
1. Used as initiator, bleach, oxidant, etc
Wheat flour gluten.
3. Mainly used as disinfectant and fabric bleach.
Dyes and inorganic salts are used as oxidants in industry.
Synthetic rubber is used as an initiator in emulsion polymerization industry.
Synthetic resins are used as polymerization promoters.
In addition, also used in steel, photosensitive industries and medicine.
4. Used as analytical reagent, oxidant and plastic initiator, also used for film developing.
Potassium persulfate Packing:
25KG/BAG or according to customer requirements.

Other related items of our company:
1. Basic Organic Chemicals
2. Inorganic Chemicals
3. Pharmaceutical Intermediates
4. Daily Chemicals
5. Active Pharmaceutical Ingredients