Ammonium Acetate With Cas 631-61-8
Ammonium acetate, simple structure CH3COONH4, also known as ammonium acetate. A white triangular crystal with an acetic acid odor that can be used as an analytical reagent and as a meat preservative. The solution has a PH of about 7 and is apparently neutral. Because the degree of hydrolysis of acetic acid and ammonium ion is not much different, the solution PH is around 7, which is obviously neutral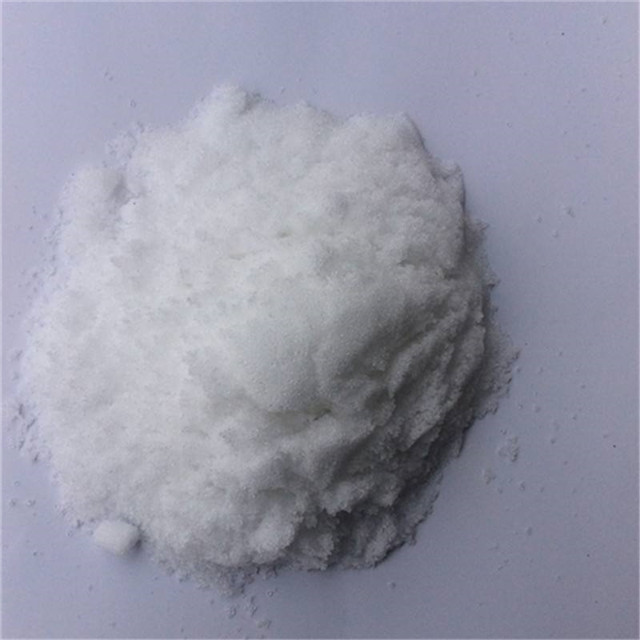 Property
CAS:631-61-8
MF:C2H7NO2
MW:77.08
EINECS:211-162-9
Density: 1.17
Melting point (℃) : 112
Boiling point (℃) decomposition, is unknown
Description: white triangular crystal with acetic acid odor.
Solubility: soluble in water and ethanol, insoluble in acetone, water solution neutral! This property is important! It's a strong electrolyte that disassociates completely in water.
Synonyms:
acetated`ammonium ;Mindererus's spirit;AMMONIUM ACETATE TS;AMMONIUM ACETATE;ACETIC-AMMONIUM ACETATE;ACETIC ACID, AMMONIUM SALT;NH4OAC;WATER WITH AMMONIUM ACETATE
Use
Used as analytical reagent, meat preservative, also used as medicine. It can also be used as a buffer and as an acetate root ligand.
The use of ammonium acetate in industrial products should control the content of chlorides and heavy metals.
Used to prepare buffer solution for determination of aluminum and iron. Separation of lead sulfate from other sulfates. Used for meat antiseptic, electroplating, water treatment, pharmaceutical, etc. Used as analytical reagent, color layer analytical reagent and buffer
Other related items of our company:
1. Basic Organic Chemicals
2. Inorganic Chemicals
3. Pharmaceutical Intermediates
4. Daily Chemicals
5. Active Pharmaceutical Ingredients