Ammonium Benzoate With Cas 1863-63-4
Ammonium benzoate, molecular formula: C7H9NO2, colorless flake crystal, soluble in water, alcohol and glycerol. It can be used as chemical analytical reagent, electrolytic capacitor and medicine, as antiseptic and analytical reagent.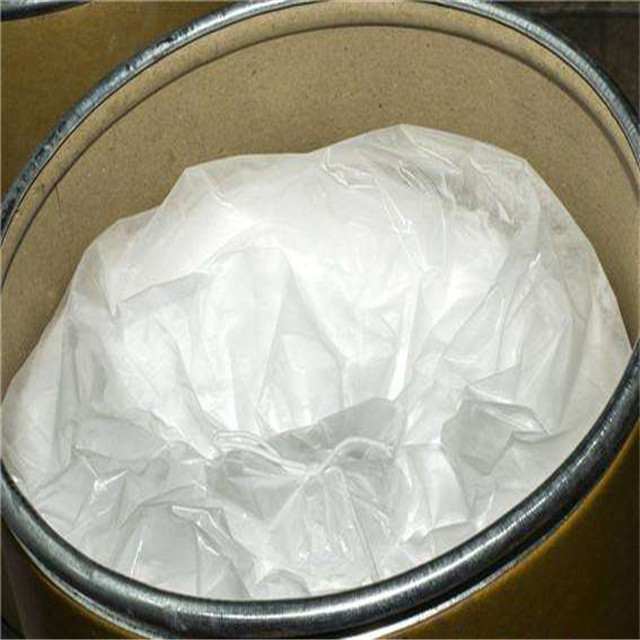 CAS:1863-63-4
MF:C7H9NO2
MW:139.15
EINECS:217-468-9
Melting point:192-198 °C (dec.)(lit.)
Density 1.26 g/cm3 (25℃)
Flash point:110°(230°F)
storage temp. Store at +5°C to +30°C.
solubility H2O: 1 M at 20 °C, clear, colorless
form Crystals
color White to off-white
PH6.4 (100g/l, H2O, 20℃)
Water Solubility soluble
Sensitive Moisture Sensitive
Synonyms:
Amoniumbenzoate ;vulnocab ;BENZOIC ACID AMMONIUM SALT;AMMONIUM BENZOATE;Ammonium benzoate anhydrous ;BENZOIC ACID AMMONIUM CRYSTALLINE;AmmoniumBenzoateExtraPure;AMMONIUM BENZOATE REAGENT (ACS)
Use
Purpose 1: used as analytical reagent and preservative
Use 2: as antiseptic and analytical reagent
Use 3: antiseptic, disinfectant, adhesive, aluminum test.
Emergency management
Skin contact: remove contaminated clothing and rinse with running water.
Eye contact: lift the eyelid and rinse with running water or saline solution. Go to a doctor.
Inhalation: disengage from the scene to the fresh air. If you have difficulty breathing, give oxygen. Go to a doctor.
Food intake: drink enough warm water to induce vomiting. Go to a doctor.
Other related items of our company:
1. Basic Organic Chemicals
2. Inorganic Chemicals
3. Pharmaceutical Intermediates
4. Daily Chemicals
5. Active Pharmaceutical Ingredients